A Girl's Journey From A Remote Village To IIM Calcutta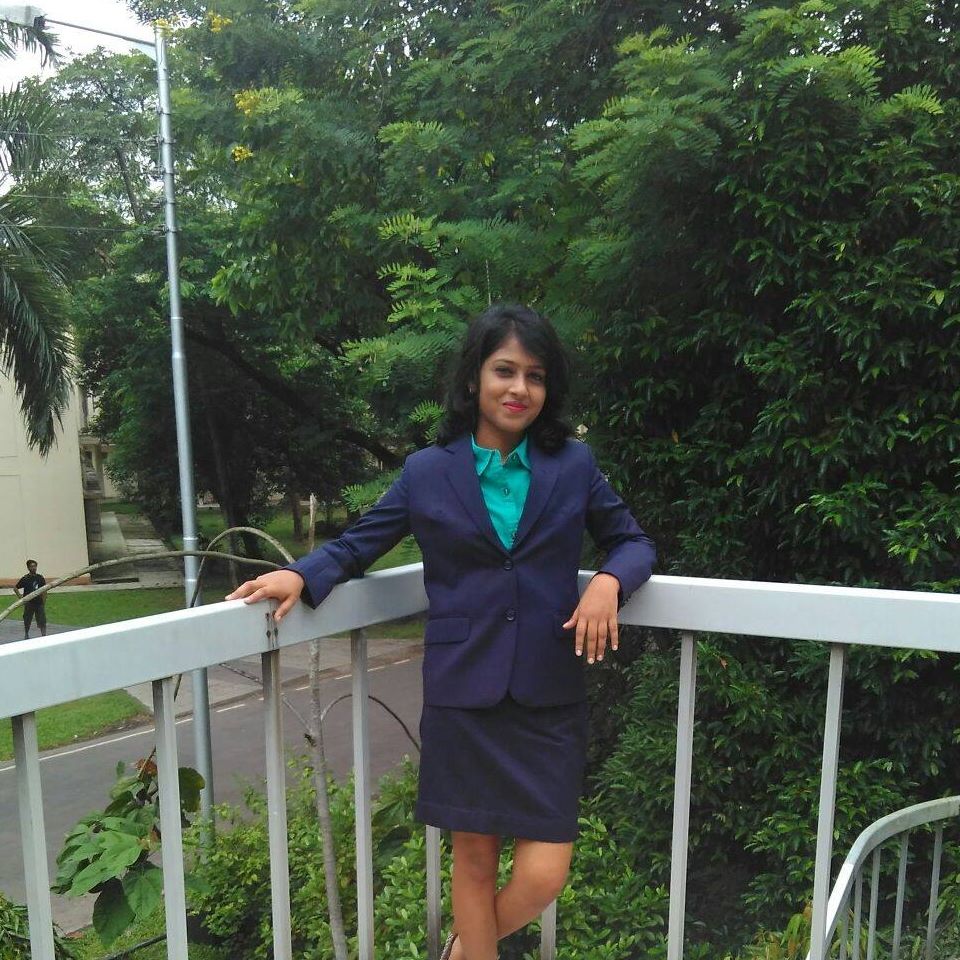 Sancheeta Sankalini Pradhan has completed her B.Tech in Electrical Engg. from VSSUT, Burla, Odisha, She is currently pursuing PGDM from IIM Calcutta. She has interned with Hindustan Unilever Limited. She is a happy go girl who is crazy about dancing and being surrounded by crazy people.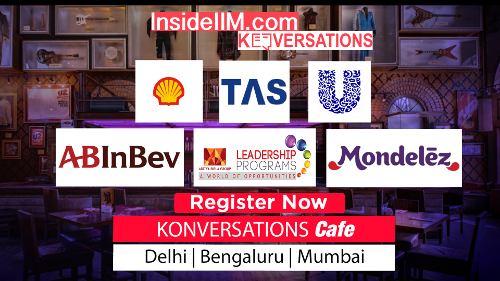 Hi, Sancheeta. You seem cheerful as always. Can you briefly tell us about your background? Can you describe your experience of making it into a top B-School while hailing from a rural background? How did you cope with the inconvenience?
Hi, Niteen. I am glad you asked me to do this. Well, I have been born and brought up in a small village in the district of Angul, Odisha. I come from a middle-class family where girl education is not much emphasised upon. My family never approved of me attending an English medium school and wanted me to pursue my studies in the village school. They just wanted me to get married as soon as I turned 18. Finally, after a constant struggle of 5 years, my perseverance, strong determination to learn and staunch support from my angel –my mother; was able to convince my family to let me pursue my studies at the English medium school in the nearby town. Although I had to travel 50 km both ways on a local bus to get my schooling done, I never looked back after that. I secured the second rank in the district in 12th board exams. Without any external academic support, I managed to secure a rank within top 60 in Odisha JEE in the first attempt.My mother has always been my source of inspiration. Since childhood days, she had inculcated in me the values for growing into a responsible person. Being a spectator to my mother's struggle to educate me has made me realise that not in failure itself, but in failure to try lies the weakness. Unblemished effort will always carry you towards your goal. Thereafter, I never stopped growing. IIM C is like a dream coming true for me.
Do you feel disadvantaged in any sense when you are surrounded by metro-dwelling peers?
I have never felt so.Most of the people surrounding me are from IITs or NITs or from a metro or a city. I have never lived my life in a city. I belong to a very small village the name of which does not even exist in google map. I have travelled 100 kms daily to complete my education. Fighting all odds I am here today competing with the best minds in the country. I am at par with them, as motivated and hard working as others. I have dealt with various mindsets of people. Indeed I am proud of the fact that I have a good knowledge of the varying mentalities of all sections of Indians. This is what really helps me for my career in marketing and makes me unique. I scored 51st rank in Odisha JEE without any coaching. And then cleared PSU in the first attempt and again CAT in the first attempt. My mother has turned a small village girl to a living example for many parents.
Considering the fact that I have a similar background, I can totally relate to this. Aptly put. Moving ahead, any plans of doing something about Girl Education/Any plans of doing something to your village to improve it. What are your aspirations for the future?
I believe through my journey I was able to break numerous stereotypes stacked up against a common village girl in this country and I hope I might be able to set an example for the girls in my community for pursuing their dreams. Since childhood, my mother has inculcated in me the values to grow as a better person and give something to society in return. So, I would like to give back to the society with my involvement in opening orphanages and help underprivileged ones in contributing to India's success story. I also want to help in the education of the girls of my country so that they become independent thinkers.
Finally, what other things excite you? What makes you keep going?
My mother has always been my source of motivation. Whenever I feel low and uncompetitive compared to people surrounding me I just close my eyes and remember my past. The struggles my mother has made to make me stand in the position where I am today, no one else could have done that. My mother is a housewife, she was not working, she took a head stand on my studies and proved to the whole community that given an opportunity students can actually do wonders. I also draw most of my motivation from a book "Satyanusaran"(The pursuit of truth), written by my honourable guru Sri Sri Thakur Anukul Chandra. According to him, one must be bold and brave, weakness is sin incarnate.
Despite all my academic pursuits, I never gave up on my passion for dancing. I have always found solace in dancing. I am a trained classical dancer and was able to incessantly continue my passion over the course of my journey till now and hope to do so in future as well. Dance keeps me going.
Thanks for sharing your experience. I am sure it would be of immense help to others in similar situation. Your story reminds me of Dangal movie
It was my pleasure. Great talking to you.
————-
About the Interviewer:
Niteen is a second-year student of IIM Calcutta and part of student member team of InsideIIM. Currently, reading 'The Little Prince', he has a knack of binge-watching TV shows. Basically, just another 'brick in the wall' trying to increase gross national happiness index. His thoughts are stars that he can't fathom into constellations. He also goes by Eighth Samurai, South Indian Alan, Red Tooth, Invisible Hand. He believes in Batman, coz 'believe in yourself'.