A Man of Words and Simplicity : Mr. N. R. Narayana Murthy at IIM Kashipur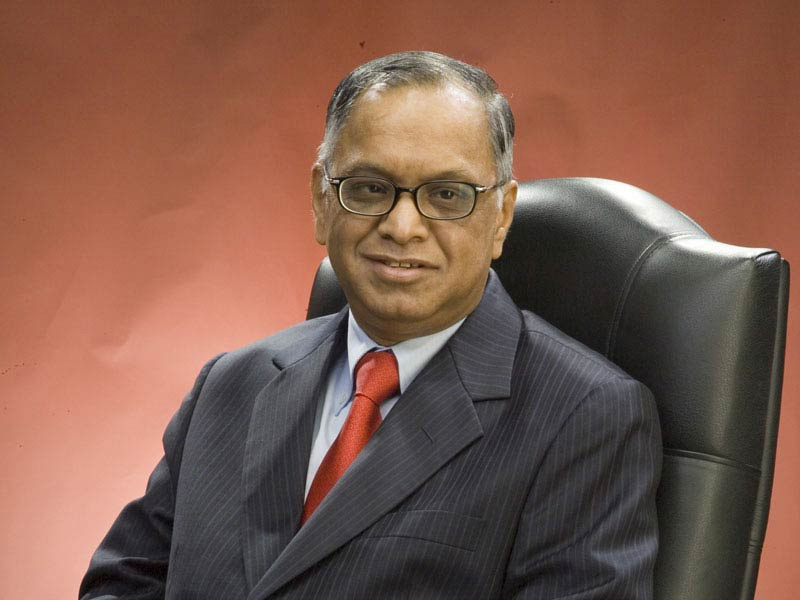 It was 9.00 a.m. on March 18, 2016 when everyone was suited up and everyone was busy in arranging things for the Chief Guest of the 4th Convocation Ceremony, Mr. N.R. Narayan Murthy, Cofounder of biggest IT firm Infosys. One rarely gets a chance to meet leaders whom one admires, and listening to their insights, to their valuable experiences is an added incentive. Students of Indian Institute of Management, Kashipur were indeed fortunate to meet such a humble and charismatic leader and to get inspired by his words on such a special day.
The 30-minute speech given by Mr. Murthy in his interaction with the faculty members of IIM Kashipur was one where he frankly mentioned his ideas, his experiences which shaped his life, his beliefs and his prospects. His firm and resolute words about a man, who has to struggle without fumbling for a moment to achieve big and to make a real difference in the world, presented the simple approach he has been following all through his life.
Mr. Murthy envisions India with efficient healthcare industry while he also opines that a lot needs to be done in this industry to accomplish new heights. That's where he strongly put his insights into words, "An era of entrepreneurship is yet to evolve to boost this healthcare field". In addition to this, he suggested Indian Institutes should focus more on creating entrepreneurs rather than creating managers. A man of simplicity, Mr. N. R. Narayan Murthy once mentioned, "Leadership is all about courage to dream big". These words clearly define this eminent personality.  His unhesitant acceptance of his credence in Capitalism in mind and Socialism at heart presented his philosophy of thinking.
The principle which contributed to his journey significantly, according to him, is "One should always under promise and over deliver". "Sometimes you will have to make tough decisions, but you should not lose your integrity and patience", said Mr. Murthy while alluding to the situation where he had to make tough decisions which some people did not approve of.  These thoughts, convictions and principles added immense value to our conscience and heightened up our spirits to keep going on with patience and diligence no matter how hard it is to achieve our aim.
The D-day Mar 18, 2016 is now inscribed on the walls of new campus of IIM Kashipur, with the words of this great leader, Mr. N R Naraynan Murthy.  Management Graduates of batch 2014-2016 were felicitated and praised by Mr. Murthy for their achievements and outstanding performance. We, Indian Institute of Management, Kashipur, are proud to say that Mr. Murthy inspired us in our journey of growth.