A Mid-IIM-Life Crisis – A Page From The Diary Of An IIM Student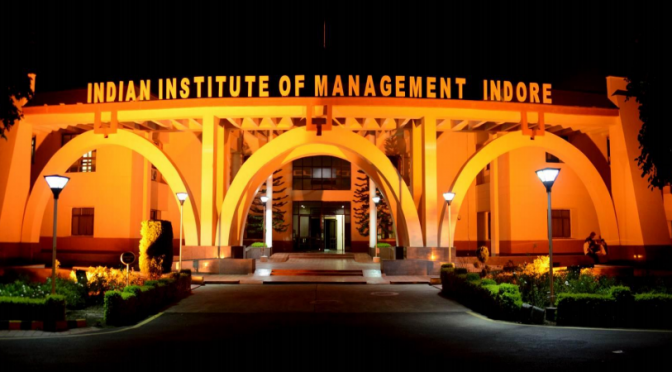 "I don't know anything anymore. Is that normal? Is it normal to notice the enormity of everything and just go blank?" – A.M Holmes
Two terms have gone by and another one is coming to an end. Summer Placements are over and we are about to take our first step into the managerial world, with our internships. The seniors whom we respected, adored, feared or even loathed are all leaving, placing us in charge of our Alma Mater. Talks of domain specialisation and career plans have begun. But I just sit through all this, spaced out, confused and trying to escape socialising. It is fear, I suppose, of finally having to take responsibility of my own life and so, as I complete the half-way mark in my training of becoming a "socially responsible gen-next leader", I suppose I am having a mid-IIM-life crisis of my own.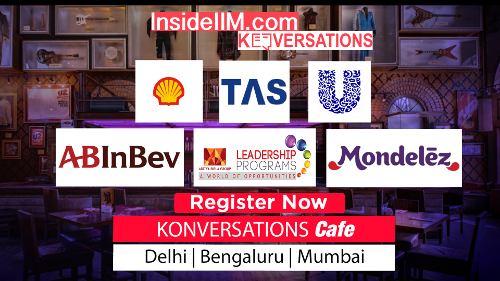 To put things in context, I am just your median b-school student. I score acceptably in my academics, have a couple of PORs and am placed in a reasonably respectable profile for my summers. During my free time, I watch movies or TV shows and every once in a fortnight, party with some of my friends. I like travelling and try to go out every now and then. With a decent social life and the same daily routine as everybody else around me, I suppose one could describe me as your everyday IIM kid. Therefore, just like every other "IIM kid", I am now at cross-roads- of life, of career and of self-building.
Summers profile aside, I often wonder, what do any of us know in depth to claim any domain specialisation at all? We have all studied the same courses and grades aren't even an accurate assessment of our acumen. We tend to like, for example, marketing, simply because we scored slightly more in the two marketing courses than in courses of any other domain. In other cases, our choices are more often than not, influenced by the maximum potential placement package (as in Finance IB roles), our friends' preferences (the follow the herd mentality) or our liking or dislike for the professor teaching a particular course. Unless one is insanely clear about their life-goals, and I doubt that the majority of us are even halfway there, do we have any idea of how to select the electives for the second year? At least, I do not.
There is perhaps a larger question of life in general, and it has a direct bearing on my immediate future. What do I want from my life? What are my goals or dreams? What do I do in the year to come to work towards it? I am still confused about my final career choice. How do I prepare for life when I don't even know what I want? Do I try to keep as many options open as possible? Or do I try to find my "true" calling and focus only on fulfilling it? What kind of activities do I indulge in to get placed well enough? Too many questions and no clear answer that seems to be presenting itself anytime soon.
This is my last year of academic life (discounting a potential PhD) and this time will never again present itself. I want to make the most of it- enjoy, travel, party, have fun and live the best I can. But I also want to be prepared for my future. Next year at this time, I shall be packing my bags for my first job ever and I am beginning to get nervous already. I don't know anything. I am blank.
As with everything else in life, I suppose, the answer will present itself in due course of time. There is no right way to go about it but I believe my elders when they tell me that it's just another phase and it'll pass. Between our childhood dreams and our final career, we all grew up. Admittedly, this to me seems to be the part "in-between" but the end I'm sure will turn out to be just fine. After all, so many of my seniors have graduated before me, through the exact same situation and done so well for themselves. However, till then, I am merely spending each passing day, lying in wait. Therefore here I am, writing this down to understand if anyone else is in the same boat. So my dear friend, are you confused or are you…?
————
About the Author:
Ishaan Ajay is currently a part of the IIM Indore batch of 2018. His interests include quizzing, debating and political commentary. A child at heart, he strongly believes in living life to its fullest.