A Night to Remember at Avenues 2014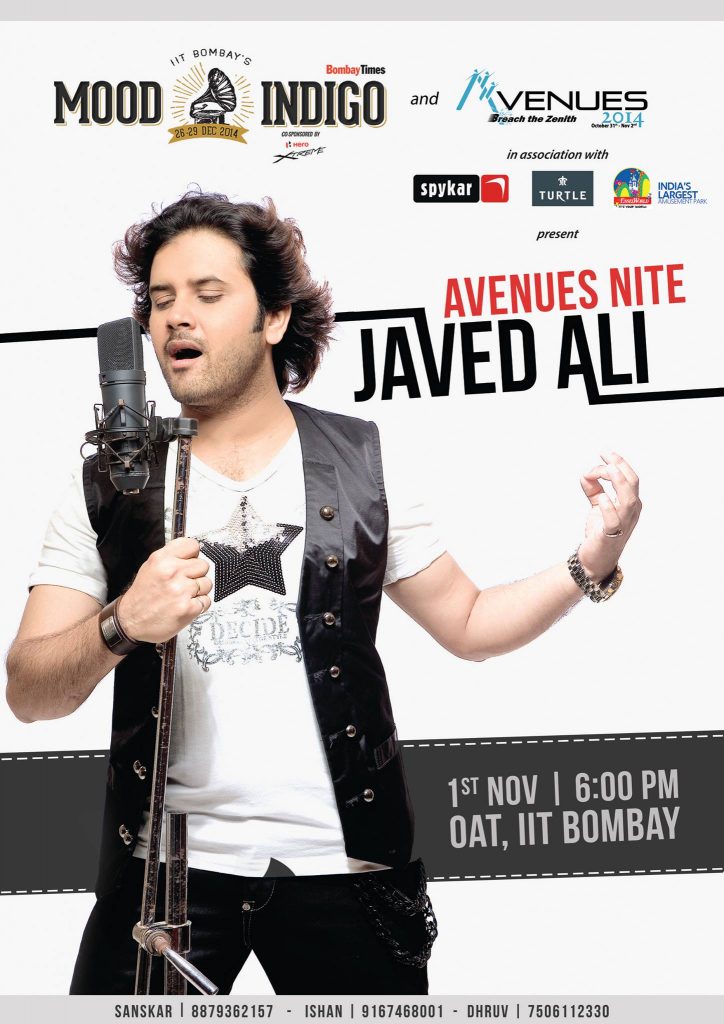 About a decade ago, Indian television saw a paradigm shift of sorts. The Saas and their Bahus were slowly losing their ascendency over kitty parties, kids like me talked something apart from Sachin, Sehwag and Sourav and I did not attend the corporate over-the-vending-machine chats. I assume they too were talking about 'The next singing superstar'. The shift brought along with itself a horde of reality shows. Singing, dancing, stand-up comedy and for the lack of a well-defined title to confer, talent in general. Most of us are now losing track of which season our then favorite show will enter the coming year. Many of us, including me already have.
Rarely would you find, in this overabundance, a show that differentiated itself and superlatively rarely, a host, who sang better than all the contestants on the show. I followed the show, as enthusiastically as my first reality show, but with a difference. I looked forward to and awaited the performance of the host the most. The show was SaReGaMaPa and the host, Javed Ali. For the dearth of my knowledge of Indian music industry, I could only catch the first glimpse of him; a soft spoken, humble and most loved mentor 'Javed Sir' at a predated music competition for kids. I looked up his name on the net and was astonished, to say the least.
How did that happen?! I had heard and hummed with so many of his songs! 'Ek dinn.. ek dinn teri raho mein..', 'Hai guzaarish', ' Tum mile', 'Kajra re' and 'Kun faya' to name only my top recall. I guess that has always been the case with Javed Ali. He has never looked to hog the limelight, never worried about showbiz. He is the 'quiet' superstar of Indian music. Someone, whose talent speaks out loud.
Talking of the 'quiet' and of the 'loud', an MBA student's life is a quiet affair of case studies, assignments, presentations and of course exams. For three days a year, however, the quietude makes way for 'loud' celebrations. It is that time of the year again. Avenues, the Annual Business Festival of School of Management, IIT Bombay is only a stone's throw away. Okay so Avenues, IIT Bombay and Javed Ali. You've got it already haven't you? – Yes, it means the culmination of fun, frolic, camaraderie and festivities of three days in a night of soulful music; a night to experience a Javed Ali performance, LIVE.
A night of swaying arms to your favorite song;
A night at Avenues, don't get it wrong, It's
A night to remember, remember for long..
Written by,
Nihar Dave
A student of SJMSoM, IIT Bombay
For more info on Avenues, visit the web page here.
Follow avenues on Facebook