A PPO and INR 1 Million To Drive Handwash Behaviour Change – Be a RB Maverick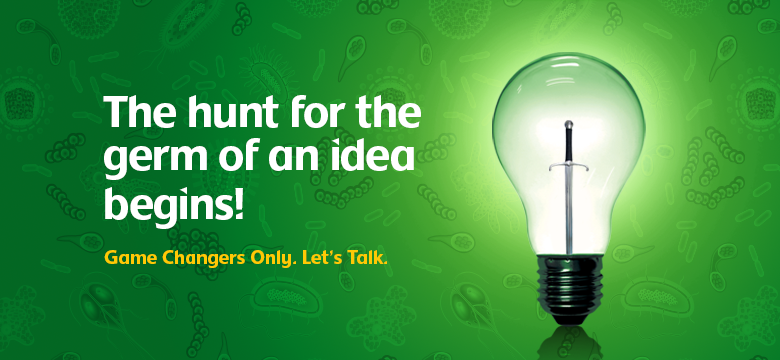 The RB Mavericks Challenge is back. Last year it was helping make Sex fun in India – this year it is about helping India become more hygienic and disease free. InsideIIM is happy to be associated with RB a second year in succession. Register for this year's challenge here. We are also doing a live chat with Team RB tomorrow at 6.30 pm
Before we go further, we strongly advise you to watch the video below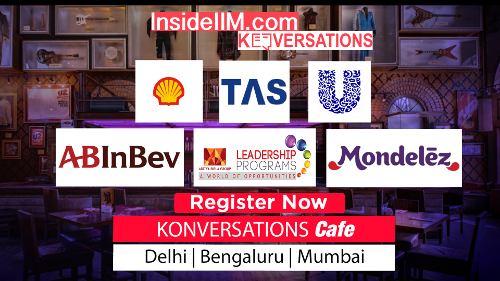 RB Mavericks 2015
RB Mavericks Case Challenge invites applications from the brightest and smartest brains of the B-Schools listed below to solve a real business challenge on Dettol, an iconic brand considered as the gold standard in germ protection. Dettol has been consistently ranked amongst the top 10 Most Trusted Brands in India consecutively for more than 10 years by Brand Equity.
According to the Public Health Association, only 53 per cent of the population wash hands with soap after defecation, 38 per cent wash hands with soap before eating and only 30 per cent wash hands with soap before preparing food. Diarrhoea and respiratory infections are the two biggest causes of child death globally. Hand washing with soap could substantially reduce diarrhoea and respiratory infections, but prevalence of adequate hand washing is very low in our country.
For 80 years, Dettol has been the trusted partner of health for millions of mothers across the country, to protect their family by preventing illnesses, infections and is globally recognized as the market leader. While Dettol started by preventing infections and sickness in hospitals, our brand's mission has always been much bigger- The Mission for Health. We believe your hands are your first and most critical defence in staying healthy.
Globally, campaigns like 'Give life a Hand' have helped improve health, hygiene and hand washing practices across the world. In India, we have partnered with NDTV for an ambitious 5 years program 'Dettol Banega Swachh India' to address the rising need of hygiene and sanitation with the objective of driving behaviour change towards hand hygiene and improving sanitation facilities.
Business Schools this competition is open to :
FMS, Delhi
IIFT, Delhi
IIM Ahmedabad
IIM Bangalore
IIM Calcutta
IIM Indore
IIM Kozhikode
IIM Lucknow
IMT, Ghaziabad
ISB Hyderabad
JBIMS Mumbai
MDI, Gurgaon
MICA, Ahmedabad
NITIE, Mumbai
NMIMS, Mumbai
SCMHRD, Pune
SIBM, Pune
SP JAIN, Mumbai
XLRI, Jamshedpur
So, if wish be the RB Maverick 2015, tell us how you will drive behaviour change towards hand washing. Here's what we want from you!
Q1) What's your 'big idea' to drive 'Hand Wash Behaviour Change' in a community.
Q2) What's the insight behind your idea – the barriers and motivators of hand washing in a community.
Q3) How will you bring your idea alive in a community – Your Campaign.
Q4) Convince us on how it will change hand washing behaviour.
For the purpose of this competition, identify a local community with a minimum population of 2500.
Keep in mind, if your 'big idea' makes it to The Battlefield – Stage 3 of the case challenge, you will be funded with One Lakh Rupees to execute and bring alive your idea in the identified community!
The Rewards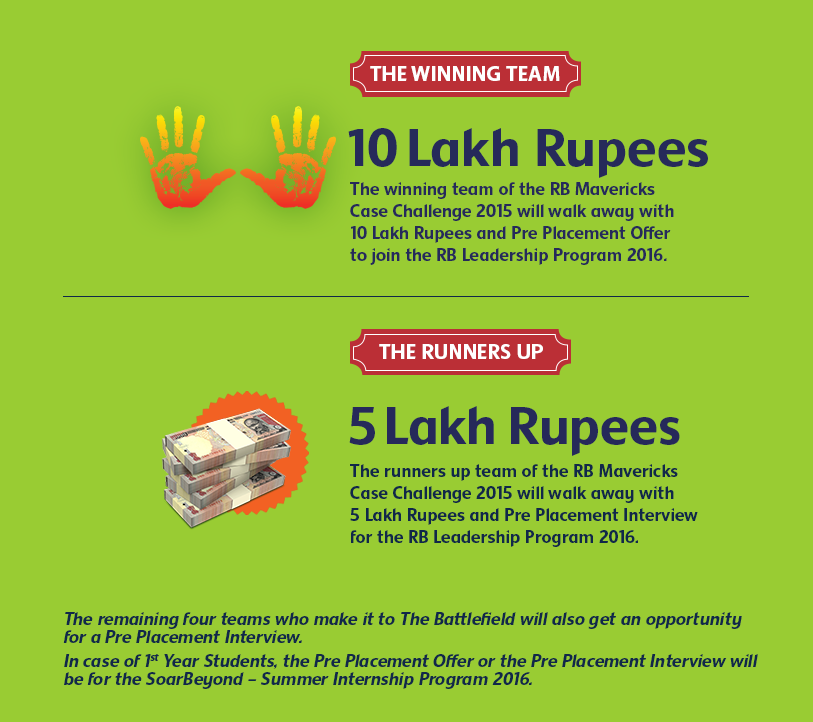 Register for this year's challenge here
'This is a promoted feature'