A Rendezvous With A Marketing Professor At IMT Ghaziabad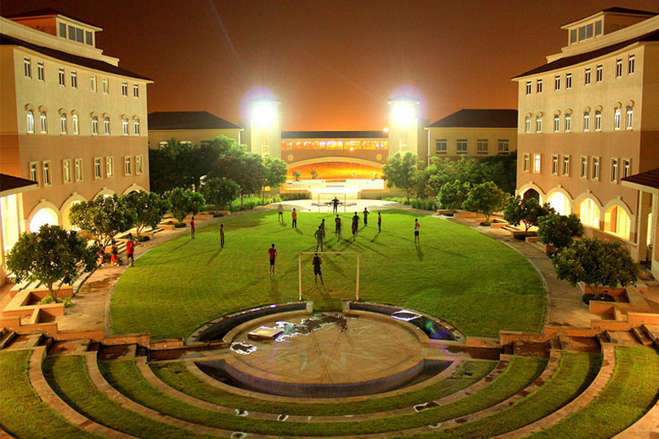 (Mr. Sandeep Puri is an Associate Professor at IMT Ghaziabad in the field of Marketing; he is well-known for the publications of his cases, papers and articles in International journals, magazines and newspapers. Prior to becoming a professor, he has served in Novartis and Trident Group at leading positions having an experience of more than 22 years in teaching, training, sales and marketing. His teaching, research and training interests include Sales Management, Customer Relationship Management, Marketing Strategy and Service Marketing.  He has his Ph.D. in consumer behaviour and Private labels and was a Gold Medalist during his Bachelors in Pharmacy. He is quite popular among students at IMT Ghaziabad for being approachable and friendly and holds the reputation of being a great career adviser and career coach).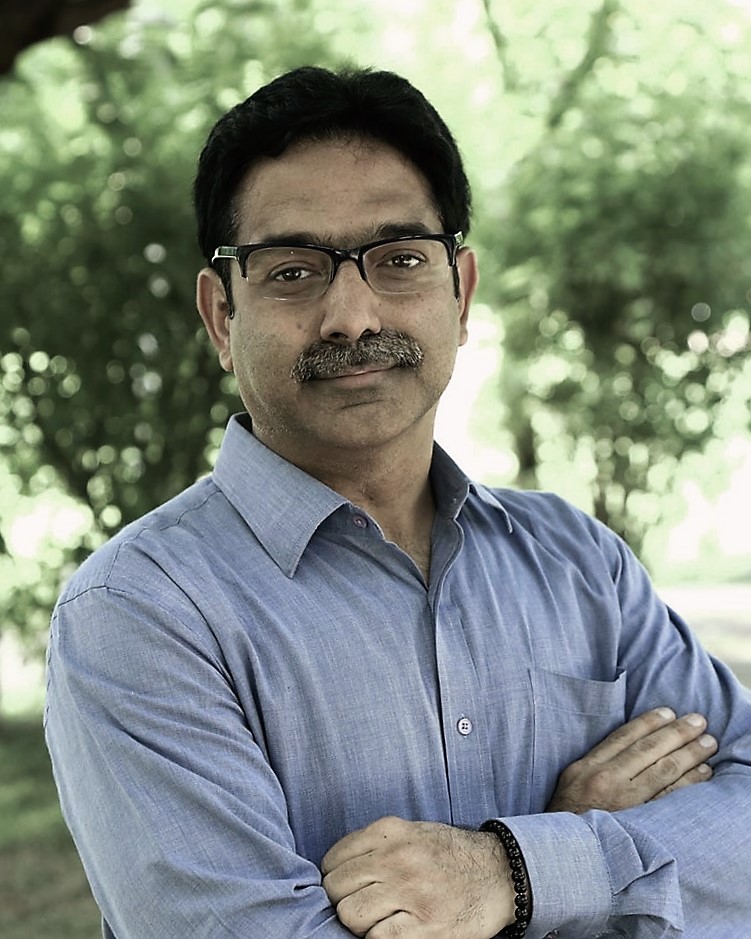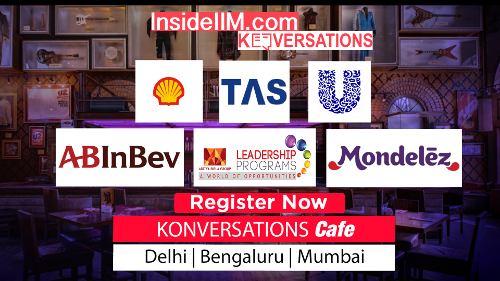 1. Tell us about your time as a professor of Marketing at IMT Ghaziabad. What were your greatest accomplishments and challenging aspects of your job? 
I recently completed 8 years at IMT Ghaziabad. I have a special bond with IMTG both as an alumnus and as a teacher. I have some good accomplishments like IMTG winning National L'Oreal Brandstorm competition in 2016, my case study publications with Harvard Business Review, Ivey, IMD Lausanne and University of Michigan. Attending "High Impact Sales Strategy Program" at Kellogg School of Management is also a good achievement. I consider students' love and respect as my greatest accomplishments.
New challenging aspects of my job are the rapidly changing marketing environment so it's necessary to keep myself updated on a regular basis. Another challenge is to engage students continuously in the era of distraction which is filled with new mobile apps and digital platforms every other day.
2. Is there anything you would like to tell us about yourself, your career, or the Marketing faculty profession that would be interesting or helpful to others aspiring to enter and succeed in the field?
Well, my career is a roller-coaster ride with many ups and downs. I believe in the quote by Swami Vivekananda "Purity, Patience and Perseverance are three essentials to success and above all love". It's important to have clear goals and passion to follow those goals.
I will request more industry experts to come to Business Schools as guest speakers/faculty because this will be great for the student community in the business schools. It's important to do Ph.D before joining academics as a full-time faculty.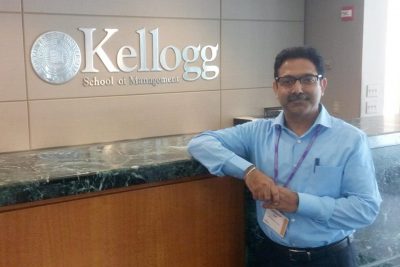 Professor Sandeep Puri at the Kellogg School of Management, USA in 2016
3. What made you interested in becoming the college lecturer? Can you share an interesting anecdote about something you've experienced throughout your career? 
I love teaching as it offers an opportunity to share your knowledge with students. It's a noble profession where you can contribute in the building of many aspiring leaders of tomorrow. I am a relationship oriented person and I feel this is the best profession for a person like me. I am good in mentoring and counselling. A majority of my colleagues, who reported to me in Novartis and Trident are working as senior managers in good companies. I feel that my mentoring has helped them to achieve great success in life. Many of my students are also doing very well in their careers.
4. What exactly do you do as a Marketing professor? What are your key responsibilities? On a basic level, what skills does it take to be a Marketing professor?
I share my knowledge with the students. I prefer to use case study based learning to enhance the learning experience of my students. I also write case studies, research papers and articles. I am actively involved in student development activities. I also organise and conduct management development programs.
As a marketing professor, one needs to have good knowledge of theoretical aspects and their practical implications. We need to update on a regular basis so as to stay relevant in the current marketing scenario.  Also, building connects without student is very critical to be a good teacher in marketing.
5. What factors should prospective students consider when choosing a B-school? Are there any different considerations for those who know that they want to specialise in certain areas of an MBA?
I think students should consider the ranking, peer students, faculty, facilities, placements and accreditation before finalising a B-school. B-school that offers a good learning platform coupled with the above essentials can offer best growth opportunities.
Specialisation should be done on the basis of your personality, skill sets and career goals. I have seen many students going for a particular specialisation because of placements, which I consider as a wrong choice. They should do what they love to do and are passionate.
————-
About the Interviewer:
Pranjal Joshi is a Software Engineer and an MBA student at IMT Ghaziabad who has been passionate about writing articles, blogs, essays etc. for different magazines, websites, newspapers and portals for more than a decade. His areas of interest include politics, sports, current affairs, spirituality and general issues etc. He loves to express himself as a public speaker and a prolific writer. He substantiates his writings by means of constructive criticism and satire, he is well-known for his ability to express the truth seamlessly, his thought provoking ways of judging  and explaining characters and situations enlightens the audience.
Give your feedback to the writer at pranjal280@gmail.com
Pranjal Joshi
Pranjal Joshi is a Software Engineer who did his MBA from IMT Ghaziabad. He has been passionately writing articles, blogs, essays etc. for different magazines, websites, newspapers and portals for more than a decade. His areas of interest include politics, social causes, sports, current affairs, spirituality and general issues etc. He loves to express himself as a public speaker and is a prolific writer. He substantiates his writings by means of constructive criticism and satire, he is well-known for his ability to express the truth seamlessly, his thought provoking ways of judging and explaining characters and situations enlightens the audience. Pranjal loves to travel and socialise and is an avid art lover. Give your feedback to the writer at pranjal280@gmail.com