A Road From Digital Advertising To IIM Udaipur – Mehul Gupta

In our special series, we endeavor to bring together experiences of students belonging to diverse academic backgrounds  and how they made it to the top schools of the country, especially when the MBA scenario is highly dominated by engineers. This series is an attempt not only towards highlighting success stories but also to cement the fact that there are many roads to clinch a seat at the premier schools of the country.
Mehul Gupta | 1st year student – IIM Udaipur PGP 2016-18. Worked in the Digital Advertising industry for a year. Graduated in Bachelors of Business Studies (specialised in Marketing) from Shaheed Sukhdev College of Business Studies. Also has a Sangeet Visharad in Hindustani Classical Vocals and like to do graphic designing, dance and do pencil and charcoal sketching.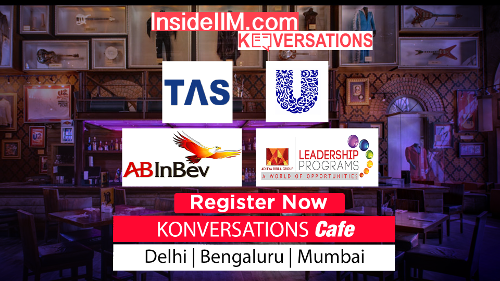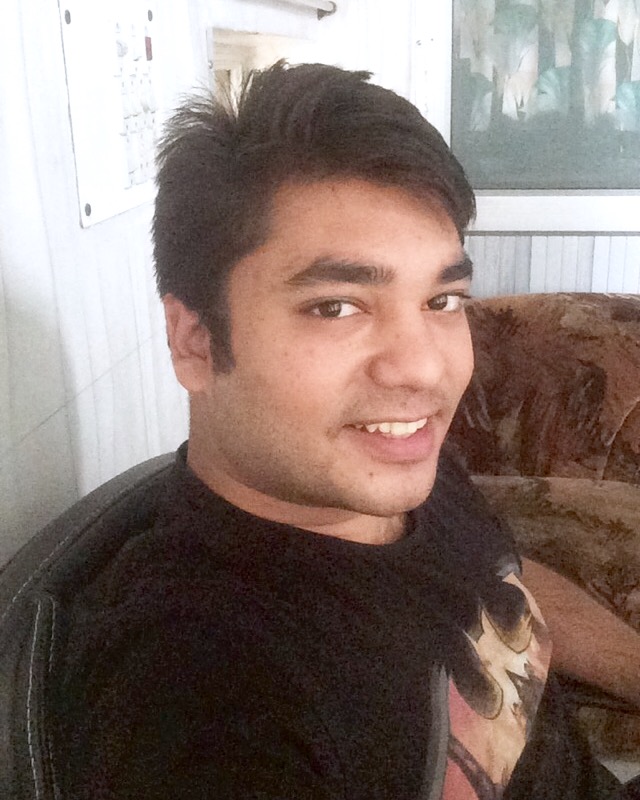 How does it feel to be one of the few non-engineers at an IIM?
At the outset, it did feel weird. However, as things progressed, I realised that, I, as a commerce student had a very different perspective than what the majority of the class might have which also helps me greatly in discussions and studies.
What prompted you to take the plunge and pursue a management degree after graduating in Bachelors in Business Studies?
The future prospects after an MBA for a commerce graduate and more than that, the 'need' of the white collar labour market for this qualification. I have worked for one year and realised that there is only a certain level that you can rise up to in the organisational chart without an MBA. For any aspirational person, this plunge is a necessity.
Being from a non-engineering background, how was it to prepare for CAT/Any other Entrance exams? What was your preparations strategy? (core strengths and weakness.)
The engineers, obviously do have an edge when it comes to mathematics given the conditional learning that feeds it into their system. I focused more on the other sections of the CAT exam such as the verbal, the logical and the data interpretation section. For these sections, more than the preparation, the clarity of thought and calmness of mind that you present during those 3 hours define the fate of your CAT scores.
Did your academic background help you have an advantage in terms of academics at the Business School?
Definitely. The course that I have done, BBS (renamed to BMS by the Delhi University) is like an abridged version of MBA and the syllabi also has indirect lineage from the MBA course structure. So apart from a few concepts, the core subjects are more like revisiting previously learnt things.
How has your journey at your B-School been so far? How do you think exposure to management education has honed your skills? (For eg. Benefits of working for a considerably long period in your field and gaining experience versus pursuing a management degree.)
The journey has definitely been great. I feel an undergrad degree does not fully equip a person with the right filter to choose a career path. So working and getting experience for a short duration is good but if stretched it leads to a narrowed down approach and fake love for that industry due to complacency generated as a result of experience. An MBA broadens this horizon by letting you interact with people with diverse experiences from different industries. The extensive real life case studies and live projects that the students do as a part of the course and otherwise, make them, talking in marketing terms, build knowledge of and hence the interest in those fields which might convert into a desire and action as opposed to their narrow-minded approach to their own future.
Tell us something about your internship experience. Do you think your under graduation help you during those 2 months of industry interaction?
I had interned earlier with Crowne Plaza New Delhi Rohini as a part of their Marketing and Design team. The marketing and design concepts that I had learnt from my undergrad curriculum and interaction through the clubs that I was a part of greatly helped me in the internship.
What are your expectations after having graduated from your B-School? What kind of roles would you like to pursue? (in terms of career opportunities)
Positions of power and of responsibility. Where my increased knowledge and skills give me the legitimate power and authority to "manage" people and resources and consequently I am responsible not just for mine but for my subordinates too, because greater responsibilities entail greater salaries.
Any message for the non-engineers aspiring to join an IIM or any other B-school?
Just don't follow the rut when preparing. There's no shortcut for clearing CAT; and everybody, yes everybody has their own way of preparing for it. Find your right one. After that during the GD/WAT and PI sessions, present what difference and diversity in thought process you bring to the table. IIMs are now planning to increase the diversity in the input itself to generate better holistic managers. So don't forget your past, because it has a lot to add to your profile and candidature for an IIM.