A Rollercoaster Ride At SPJIMR!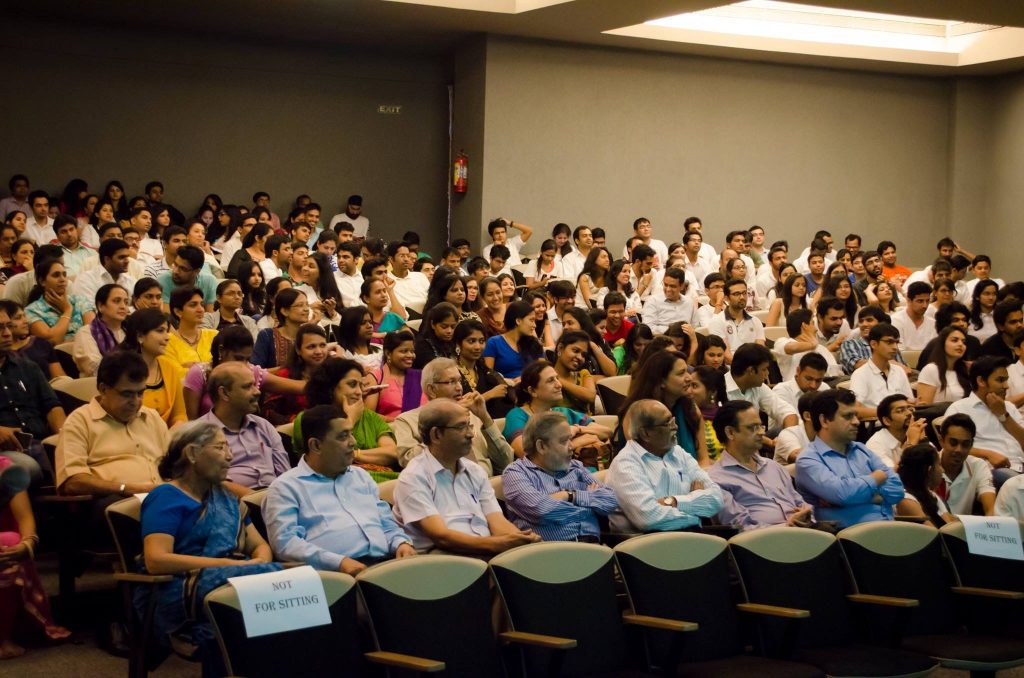 Submissions, end-terms, quizzes, class participation are a few words which become a part of any MBA student's life, sometimes to such an extent that even a few hours of leisure-time makes you question if any task has been left unattended.But during any such patch of leisure, when I reflect upon my journey till date in SPJIMR,I realize the richness of the experience.
I have always believed in the idea that if small things are taken care of, big things will fall in place. And I can mirror those small changes taking place which are preparing me for my long-term.Be it a small thing like making sense of the finance and economics section of the newspaper or making a confident presentation before a class.I can structure my thoughts, associate them with surroundings and articulate ideas better.The curriculum and pedagogy is such that you learn to appreciate management, while earlier you would have passed it off as mundane thing.
SPJIMR's different selection parameter which reckons the entire profile of an applicant results in lot of diversity in the batch in terms of education, work experience and culture. Hence there exists a great room for peer learning. The faculty embraces students' ideas and insights and is always ready to hear them out. You fill a part of the entire fabric when you see the Dean of the college sharing the vision for the college with the students and inviting their inputs on the same.
The idea that MBA is not about placements, but an opportunity for holistic learning and development is visible not only in the faculty insights and pedagogy but also in the programmes like Abhyudaya, ADMAP which prepares you for mentorship and leadership roles through experiential learning. SPJIMR has given me opportunities to do things which I always wanted to do.
The four days of Personal Growth Lab in the beautiful hills of Lonavala gave all of us an amazing opportunity to explore ourselvesas an individual and as a team player while developing some long term friendships. I never imagined myself mentoring an underprivileged kid from a Mumbai slum, but I am doing this here through Abhyudaya. This experience has brought me closer to the harsh realities of the life of the poor and is letting me make some change in a child's life.
Another unique opportunity is the ADMAP where I along with my peers, is entrusted with running a committee, taking and executing all decisions, conducting the meetings, circulating the agenda and the minutes and handling all issues as they arise. It is very akin to the way things transpire in a corporate set-up. ADMAP is truly the art and craft of getting things done.
These three months at SPJIMR has been no less than a trek with its ups and downs while fostering confidence, zeal, resilience and sense of accomplishment too. This is just the beginning and I look forward to the plethora of opportunities like Global Fast track, DOCC, Science of spirituality and many others which lie ahead.
"Two roads diverged in a wood and I – I took the one less traveled by, and that has made all the difference."- Robert Frost
Sidhi Isharwalia is a PGDM 2015-17 student at SPJIMR, Mumbai specialising in Finance. Connect with her on https://www.linkedin.com/in/sidhiisharwalia)