The Universe Falls In Love With A Stubborn Heart – A Story Of Perseverance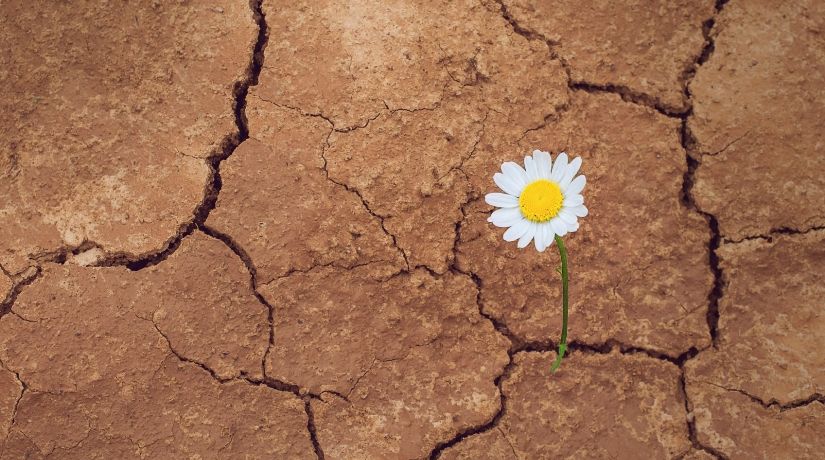 Ola Amigos!!!As the title suggests we are going to shed some light on this excruciatingly painful topic which most of the youth in India stumbles upon.
I call it "painful" because who does not want to be 24 "forever".
And even if secretly wish to become instantly famous like "Priya Prakash Varrier"(if you don't know her you are living under a rock) or become an internet sensation (in a good way), because who doesn't, most of us sadly don't have access to that kind of magic dust or the eyebrow powder.
And before you all get started on, "Oh age is just a number" and "We all have to grow up and settle at some point" or "We all have to adult at some point", let me get something very straight: Secretly, we never want to.
The problem is that at this point in time in our lives, we deliberately soak in all the pressure. The pressure to be the best and to be "SUCCESSFUL".
Now that we have shed some light on the problem lets sort out some solution or at least try to.
I belong to the same old category of engineering turned MBA aspirant with a dream to conquer the world because "Why not?".
(Disclaimer in the middle: I will never kill my "hope" during this journey)
So once upon a time, I did my engineering in Computer Science. I was an awesome turned average student, not because of college pressure but mainly because I unknowingly let myself. It is very easy to fall into this kind of trap. I was blessed to find some light midway and gather up my percentage to a sum total and an "AVERAGE" of 64 percent for all my semesters and graduated with a job at an MNC.
As they say that once you know what's bothering you, you have reached halfway through the solution. As I was a bookworm in my school days, I decided to revive the lost bookworm again (not losing "hope" and trying to be average turned awesome again) but a bolt from the blue struck again and I had a life-changing halt. I was medically bedridden for five months (a story for a different time).It was that time I decided to pursue something that I could be proud of and not just settle. I decided I won't settle for something "mediocre" again.(I don't kill the "hope" yet again).
I got my joining date for the MNC job 6 months after graduating college and decided to pursue that. Why did I do that you ask? Because, one, I needed some time to clear my head(from the medical trauma I faced) and two, because of my average score in graduation I had to compensate for with the work experience.
Being a fresher in a job, you have lots of dreams. You imagine it to be a fun place(like those in Bollywood movies), you imagine toiling and working hard, you imagine building your way up but in most of the cases, this doesn't happen.
There is a cubicle and you sit there for 9 hours. You work and deploy your first ever developed code and that's it. In my case, my blood rushed for that very first time but then it all stopped.
I tried to explain to myself that maybe I am overthinking but that wasn't the case.
In my defence, and to curb the seriousness a little, this is the feeling we all feel at some point in time in different forms.
Ever had a feeling that you started an exciting voyage and now you are stuck in the middle of the ocean on a boat? I planted this metaphor because after we get this feeling, there is a possibility that we don't do anything; just sit back, relax and enjoy the sunshine and the starry night(same-old-no-blood-rushing-no-challenges-life). Or we could do something and go in some direction and reach the shore. But who has the answer to whether it is the right direction or we have just reached square one again?
The answer is to look within you. Sit back in a quiet place, quiet your inner chaos and think about what will be your peace or what will make you proud of yourself. Even if the answer is your long lost love for music, you go and take baby steps in that direction.
Coming back to my story, I decided to do an MBA because I have an awesome picture of me as a creator of my own skincare line. I found my long lost love for makeup and skincare (Sound bizarre right? Good, that's how it is supposed be).I found something that would make my blood rush again; something that would make me excited to wake up and go to work again.
I started toiling hard and joined a weekend batch of CAT coaching. I had a dreamy plan (Still have it) of getting into the ABC. My weeks began to include quants and verbal and my social life reduced to nothing. My life revolved around the aptitude material and mocks (I scored well in them).
Finally, the D-Day arrived and I went in feeling like a mixed bag of every feeling in this universe.
But destiny has its ways of messing with us. We all know the DI-LR section of CAT-2017."IT WAS BAD". It single-handedly ruined many dreams. But we cannot call it difficult in front of everyone, so we say," I didn't practice enough and I wasn't ready for that kind of attack".
I let that ruin my other exams (general tendency, human nature,etc.) and here I am sitting with a bad outcome altogether.
"Par picture Abhi baaki hai mere dost" and one thing I will not kill in this process is my hope and the tendency to rise up again. So I have decided to toil hard once again and bell the "CAT" this time for sure.
So find a peaceful place, close your eyes, think of one thing that you love doing or would be ecstatic to achieve and start taking baby steps in that direction no matter what age you are and no matter what you have faced.
At the end of the day, you have to make yourselves proud. So, take the paddle and start moving your boat in the direction you want. I remind you again: take – baby – steps.
You don't baselessly imagine your future life. It is just a diminished image of what you have always wanted. The image got blurred with time and pressure but it is still there. Once you take steps in that direction it starts becoming clear again. So be that musician you always wanted to be, paint that painting you always had in mind, Crack That CAT by working hard once more(or any other exam you want). After all, genuine happiness is what we strive for at the end of that day.
So if you are not happy, don't worry; take baby steps and you will find your destination. You don't have to get stuck in a job that doesn't excite you anymore.
"The Universe falls in love with a stubborn heart" is what I have heard and seen at some point in my life. I take inspiration from very small things in my life and I believe in fighting for myself.
All I am saying is that we stand up and fight again. It takes a lot of mental energy to do so but I say we do it because we have to make ourselves proud. And how do we do it? We push ourselves. Motivation is just a 2-minute thing and the next thing we know we are back on the demotivated trail. In order to curb this monotone, we get up even if we don't want to, we study even if we don't want to and we work hard (read "consistently) even if we feel nothing is coming out of it. From our very childhood, we train our brain to defend our body and emotions and that's what it does when we feel hurt or demotivated. So we tell our brain to let us try for one more time. Even a small accomplishment on a demotivated day works a miracle for our spirit.
I will conclude by saying,
"TRY" once more. "WINNER" is someone who tried just one more time.