A Tribute To The Unsung Heroes Of 26/11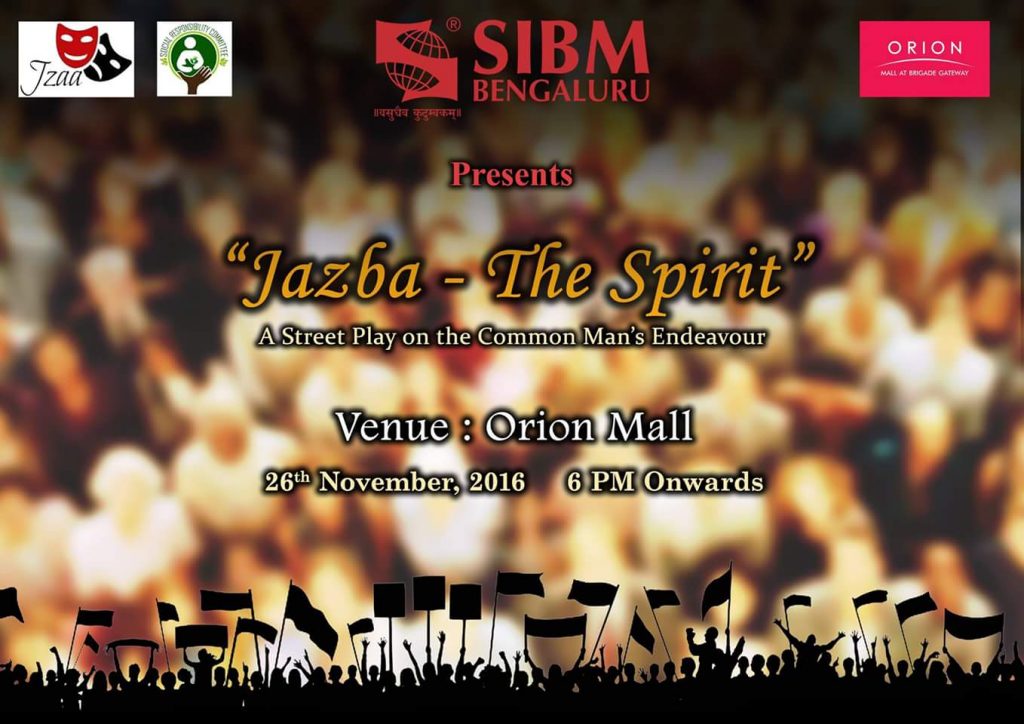 Symbiosis Institute of Business Management, Bengaluru is all set to commemorate the sacrifice of those brave souls who fought back the terrorists on the grim night of 26/11.
The Social Responsibility Committee of SIBM Bengaluru in association with Jzaa – the Dramatics Club performs a 'Nukkad Natak' every year on the 26th of November as a tribute to those dauntless individuals who stood firm against adversity and helped restore the spirit of the city in its troubled times. The theme for this year's Street Play is Jazba – The Spirit, which emphasises the role that a citizen plays during times of turmoil.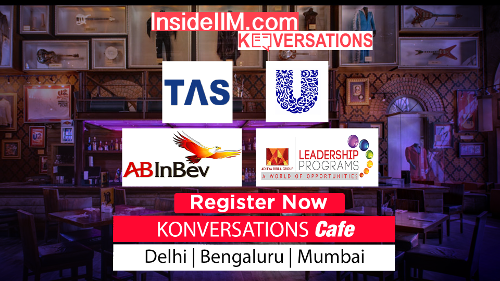 NUKKAD NATAK is an event that has been a part of SIBM Bengaluru's history since 2010. Every year the students of the college portray different social issues that plague the society. In 2015, the theme was Shaurya which focussed on the exemplary courage shown by the police personnel as well as the hurdles they cross in the pursuit of enforcing the law. This year the students pay their tribute to the common man whose role has been downplayed for a long time now. 8 years after the 26/11 attacks, the students of SIBM Bengaluru come together to show the world how common people can have a huge impact on the society at large by just doing their part – big or small. It also stands as a reminder that it takes just one person to initiate change in the society that everyone desires. The students take this as an opportunity to salute the valour of each and every individual that helped fight the attackers and also encourage others to never hesitate to rise up against the evils of the society.
Be present to remind yourself the power that lies within you – a Common Man!
Venue: Orion Mall, Brigade Gateway, 26/1 Dr. Rajkumar Road, Malleshwaram West, Bengaluru, Karnataka- 560055
Date: 26th November 2016 (Saturday)
Time: 6:00 PM
For additional information on the subject of this release, please feel free to contact:
 Mr. Arjun Parekh                                                                   Ms. Kriti Khanna
+91 8951096388                                                         +91 9772222082
SIBM Bengaluru
Ever since its inception in 1978, SYMBIOSIS has been synonymous with progress. The trend of progress has been continued by setting up of SIU's first campus outside Maharashtra at Bengaluru in 2008. SIBM Bengaluru is now one of the leading B-Schools of the country. The focus, now, is on matching global standards of management education. SIBMB instills a work culture which is unparalleled among various institutions. It provides a holistic approach to management which goes a long way in creating a dynamic identity. Vibrant student associations and committees complement the program with a number of activities involving institute-industry interaction.