A Tryst Between France And IIM Kashipur Student

All of us have been through this phase in our life. While some of you are doing everything possible, hoping to get a favourable result from their preferred b-school, others are spoilt for the choice and are looking to choose the best b-school for them. They are researching deep, contacting the seniors and clearing all their doubts. Everyone is looking for that solitary reason to honour the deal. If there was one thing which I was sure of before joining IIM Kashipur, it was the exchange programme. I knew absolutely nothing about the IIM culture, but the exchange in Europe looked enticing. It looked like a holiday in the far off lands with little to care for.
The exchange was supposed to happen in the second year. And after absorbing myself in the IIM environment for a year, it became a crucial decision. It's true that nothing of worth is going to come for free. There's a trade-off at every stage of life and this was no different. By being a part of Exchange programme, I would miss the start of the placement season as I won't return in time for the placements. The question in my mind was –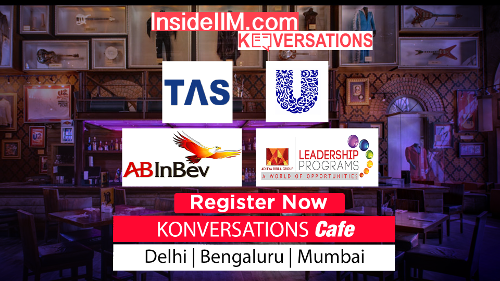 Wasn't placement one of the important factors behind choosing to be a part of this prestigious institution?
But then, what's the use of all those risk management theories if you can't calculate the risk? I calmed my mind, reassured myself that I can crack a good company and it was all that I needed. Without any second thoughts, I put all my anxieties and fear to rest and flew to France on a study tour.
I landed in Lyon on a Saturday, and it took just one day to realise that life's going to be very different here. No-one speaks your language; no-one cares what you are up to. Most importantly, no-one has time for you. The prices at the shops changed every day, and it was such that you never remember what you paid for in the last visit. It was a struggle to find the cheapest store, and one had to be mindful of the pronunciation.
My Institute in Lyon was a prison before, and therefore, it was easy for us to get lost inside the maze of classrooms (pun intended). My class had 21 students from 14 different nationalities, with no French student. On the first day, we started interacting with each other. We organised trips to understand each other's cultures. The first trip to Nice was really special. I had never seen an ocean in my life and I felt so pleased to look at the pellucid blue water. I could sit there all day, watching the vast blue. It was quite different from the mountains. It was an amazing experience overall. The company of new found friends made it even better. During all the trips, making spontaneous plans while functioning in groups was the key management lesson learned. Of course, there were some awkward moments, but we dealt with them. Every now and then, we had lots of parties. The clean air and the beautiful trees in the campus appealed me a lot, I loved cycling my way through to the classes and enjoyed this new found solitude. Spending that one hour of the day on myself was a luxury.
Apart from this, I learned a lot from different cultures, and have developed greater respect for them. I had managed to survive throughout on a shoestring budget. Finding the cheapest deals and the best meals became the norm. I had learned that food was just needed to survive. My mother will be happy to hear that now I can eat the same food every day. Also, anything will taste better than the sandwiches I had here. The chit chats, the sight seeing and the trips have changed me. I have become more open to other's opinion. I never really posted pictures on Facebook, and here I was using a selfie-stick to capture everything in the frame. I recollect a discussion with my close friend who said, "Buy a phone with a better camera and you will be more interested in photography", He was right. I was hooked. I just wanted to travel as much as possible. I wanted to Scuba dive in Costa Brava, I wanted to skydive in Prague, I wanted to catch the Northern Lights in Norway, and experience the beauty of Switzerland. I wanted to attend the Oktoberfest and what not. Some of those did come true, for others, there is always the next time. There were some solo trips too. The river cruises and the hikes to the highest points in the city made me feel at the top of civilisation.
I never thought I understood art much. But I managed to visit a lot of museums and art galleries. I was awestruck by the works of Michelangelo, Leonardo Da Vinci and Vincent Van Gogh that I witnessed in Paris, Amsterdam and Vatican.
I don't recall studying there except for the final submissions, essays and group work. It was indeed a vacation for me. After knowing the IIM culture, I will recommend you all to go out and explore this journey of a lifetime. I miss my classmates there, the most. And Lyon will always be special because of these people.
It's such a nostalgic feeling to write this after months. While writing this there are some words which still echo in my mind.
"Akhil, I am sure, we will meet again." We will, soon…
About the Author:
Akhil Sood
PGP 2015-17 Batch IIM Kashipur