A Tryst With "Slumdogs" Within A Prosperous City! – Soumyadeep's Internship Experience At Airtel – FMS Delhi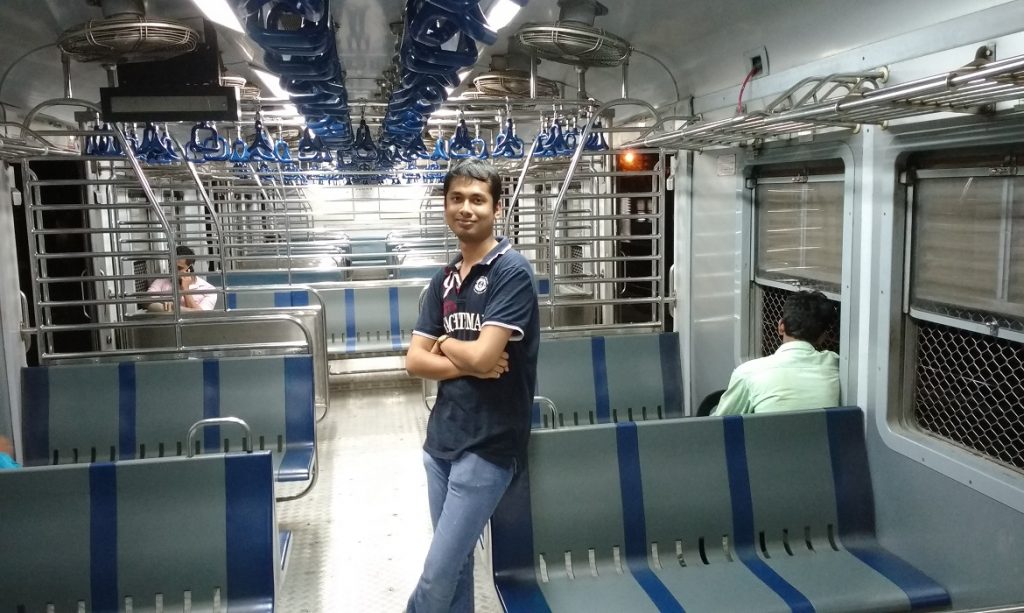 My Internship Experience at Airtel
Danny Boyle won global acclaim for "Slumdog Millionaire" which portrayed life and hardship in the slums of Mumbai. Little did I know then that I was destined to spend two months of my life in such slums and work amongst those people and places I once saw on a movie screen.
I was aware of the importance of Summer Internship in an MBA calendar before I started out on my MBA journey. Three months of extensive preparation and grooming before the placement process landed me an internship in one of my dream companies, Airtel. I had some basic knowledge about the Telecom industry and some discussion with seniors and alums gave me a good idea of what to expect out of an internship at the organisation. Once all basic ground work was done, I was eagerly waiting to know what my project would be.
The D-Day arrived in end March. I had to work on a completely new product that Airtel was planning to expand in the slum markets of India. I did some background reading from secondary sources to keep myself well informed before the start of the internship.
Induction: All Airtel YL interns across different functions underwent an induction process whereby different divisions were introduced to us and relevant processes and details were shared by each division head. It was an enriching experience where we were not only able to know more about the organisation's products and processes but also interact with Airtel business heads across divisions and know about their experience. I also had engaging discussions with fellow interns and made some good friends in the process.
The Beginning: After the induction in Gurgaon, I flew to Mumbai where my project location was situated. I was briefed about my project in the Mumbai circle office by my HR spec and my project guide. Soon, I was taken to the area where I had to do my field study and pilot project. The area is an eminent slum in Mumbai and I could see a wide array of people from different cultural and religious backgrounds. The slum area was intimidating at first with not only the sight of dirty and dingy lanes but scenes of abject poverty, rough interactions and street fights right from the first day.
I had to understand the distribution network in that market and develop a go-to-market strategy for my project. It was initially a challenge to understand how extensive the channel was. To get a sound understanding, I went out on market visits with local Salesforce where I observed the business transactions carefully. Over the next few days, I built some idea about the business process and challenges.
The Execution: Once I was clear how many retail touch points and customers were present under my pilot area, I worked on creating a strategy to onboard new customers and build a strong loyal network of High-Value High Performing retail points through a powerful set of incentives and customer conversion mechanism. Initially, my team faced a lot of challenges and resistance from out stakeholders on the ground. I visited each of the 120 outlets in my territory and collected the list of problems and worked out solutions for them. Though each solution proposed wasn't successful, the overall retail scene improved and the business was able to grow by a significantly higher margin than ever before. Some solutions subsequently worked post amendments. Our team carried out a successful sales drive which worked efficiently under my careful monitoring and guidance. The momentum that was built through this was carried forward amidst some on-ground challenges. I also developed a road map to enhance the effectiveness and scalability of the project with a sharp focus on penetration into the interiors of the slum.
The Conclusion: I monitored the daily progress of the initiatives undertaken and directed the team members to improve on the flaws I noticed. Gradually, as the project neared its end, I realised that I had done my part to improve the sales in my territory through reworking the structure of the sales network and building confidence in each member of my team through proper responsibility delegation and follow-up reports. I presented my work to the Circle Head and project guide during my final review. I was critically reviewed by the head and pointed out where I went right and wrong. I was highly appreciated for working conscientiously throughout in a very challenging environment. I was also given some tips and feedback for my future.
My Two Cents: I believe that I could have delivered better results had I been a bit more persistent and focused on some difficult plans I had drawn up. Building relations with ASMs from other territories was something I should have worked on more to gain additional insights in other geographies. I also believe that communicating the nuances in different tones and styles with different target audiences is a skill that is extremely useful in tackling different categories of business partners.
Overall, I felt extremely satisfied with my work and results that it bore at the end of my two-month stint. I believe the learnings that I have absorbed in the process will help me a lot in handling complex business problems in the future.


——————-
About the Author:
Soumyadeep Banerjee
MBA(FT) 2016-18
FMS Delhi