A Woman Does Not Need Special Rights. She Only Needs EQUAL Rights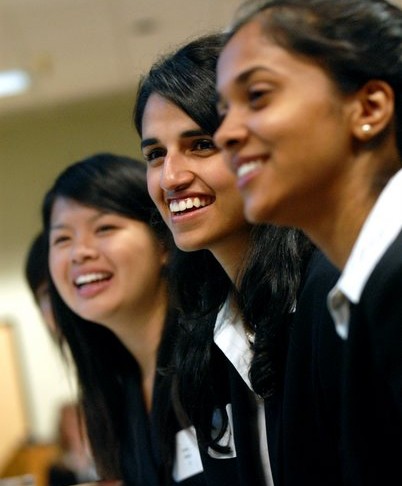 Volumes have been said and written on this topic, across the globe and closer home in India as well. We have women activists, social workers, videos, movements, awareness campaigns, Women's Day celebrations and yet women continue to struggle across the country no matter what caste or class they come from.
To understand Women's Empowerment in a deeper context, it is important to understand the society we live in. We live in a country of extremities. On one side we have people worshiping Goddess in temples, mothers treated as Deities and yet this is the same country where female foetus are aborted, the birth of a son brings more joy than a daughter and women are subjected to dowry, rape, domestic violence and other forms of dominance and abuse.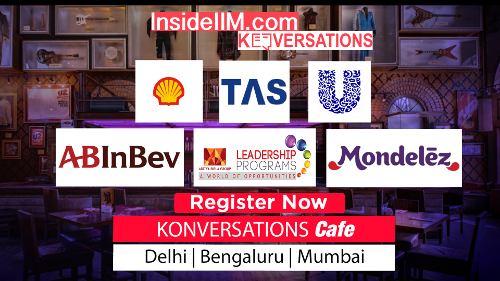 This extremity is followed by yet another challenge of the urban, rural divide. For women in urban areas, the idea of Women Empowerment is far different from those of their village counter parts.
What is it about women that make society think of them as lesser mortals, inferior, un-equals, someone to be hidden at home, married off young or voyeured for pleasure?.
No matter which India we belong to, the urban elite or the village folk, our women are pigeon-holed and made to follow the Stone Age chalked out path. Many communities in India have what is called a 'son preference'. People believe that having sons is one way of guaranteeing financial security in old age. In Haryana, this behaviour has gone too far and has led mothers to conduct foetal scans (which are banned) to determine the gender of the unborn babies resulting in abortions if the unborn is a girl. This trend has resulted to more boys than girls leading to a skewed gender ratio.  There are many homes in India, where it is believed that a woman's place is the kitchen and hence there is no need to waste money and time on education. She is ostracized and shamed during her menstrual cycle. Often enough we see women either treated as a sex slave, or house maids. In urban India, women are often condemned for the clothes they wear, the professions they choose or the late hours they come home.  If she steps out of the narrow lane that good girls are supposed to follow, we character bash her. Often single females in cities find it difficult to rent out accommodation, due to our stereotyped visioning.  In the male-dominated corporate world, few women are able to break the glass ceiling, make a difference and occupy a chair in the board room.
Why is it that we are way behind in celebrating the spirit of a woman? A woman is God's gift to mankind. She is beautiful and intelligent, strong yet tender. A woman is someone to be revered and treasured, loved and cared for. She should be encouraged to grow, explore life and reach her highest potential.  A woman is a daughter, a sister, a friend, a girlfriend, a wife, a daughter in law, a mother, a mother in law, a grandmother. She could be a homemaker or an employee, a boss or a business woman. In professional life, she could be doctor, lawyer, engineer, teacher, nurse, corporate professional, actor, scientist, driver, police, politician, and entrepreneur. At home, she could be the doting mother, the dutiful daughter in law or the beautiful and charming wife. She has the ability to nurture a baby while nurturing a business. She can handle her kids homework while preparing for a board meeting the next day. She can be an affectionate daughter, naughty sister, loving wife, caring mother while being a passionate employee, first generation entrepreneur, and a tough boss. She wakes up early, takes care of the home, travels long hours to work and earn for the family, then come home and once more take care of the needs of her children, husband and in-laws.
She has the right to enjoy life the way her male counterparts do, holiday with friends, party with co-workers, work late hours, dress the way she wishes to and marry the person of her choice. She is like a flower waiting to bloom. Just like her brother or husband, she too has hope and dreams, ambitions and desires, fears and doubts. Her beauty lies not in her figure or skin colour but in her immense strength, unrelenting courage, unconditional love, overwhelming empathy and practical wisdom.
She has the right to life, the right to education and not just primary education but secondary and higher secondary and professional education as well. She has the right to choose a profession of her choice, to pursue a career of her passion, to marry the man she loves or not to marry at all. She has the right to plan her own family, buy her own house and voice her opinions.
Of course, as India progresses, a lot is changing. There are a lot of men out there, fathers, brothers, husbands, who respect the women in their lives and fight for their right to equality. Kudos to such men! However, a lot more needs to be done. The pace of change needs to be quickened.
Being born in an educated family that equally values boys and girls, my birth was a much awaited and celebrated event. I got the very same education opportunities, deadlines, scolding's, pocket money and love as my younger brother. Post-graduation, I was encouraged by my parents to go ahead and study further, become financially independent and to explore my potential to the fullest. Today I am in my late 20s with an amazing career, and not once has my family forced me into marriage. Of course, since it is well ingrained in our society that a female should be married young before she is damaged goods, I often face questions from colleagues, neighbors and friends about 'when I plan to settle down?' I don't exactly know what they mean, cause right now also I am pretty well settled already.
As rightly put by Kofi Anan 'There is no tool for development more effective that the empowerment of women.' Educating women plays a pivotal role in the social, political and economic development of India. Educating a woman not only uplifts her life but the quality of life of her entire family. Educating a woman will lead to educating the whole family because of the role she play in families. She will then support the education of her children, be aware of family planning, hygiene, her rights and choices. An educated woman is more likely to live longer, be healthier, and make better decisions. She will enter the work force and contribute with their intelligence and wisdom.
For this to happen awareness needs to start right from childhood. Children need to be taught to respect the opposite sex. People need to understand that a woman's sole purpose in life is not just procreation and recreation. The law needs to strictly enforce punishments for crimes related to dowry, rape, domestic violence, female infanticide, sexual harassment. Media, Government and Judiciary play a very important role in empowering women and giving them an equal status in society.
As an HR professional, we need to ensure gender diversity and inclusivity in our organizations. Provide flexi work timings for mothers, maternity leave, day care facilities which will enable and support her in her journey as a working mother. These days most organizations have a CSR programme. The focus of the program could be on uplifting women, providing for their education, hygiene awareness, teaching them vocational income generating skills etc.
As women, we need to support each other. We need to stop objectifying ourselves, raise our voices and respect ourselves. Then only can others respect us for who we are. If we play into the hands of stereotypes, how then can we expect to be uplifted?
A woman does not need special rights. She only needs EQUAL rights.
——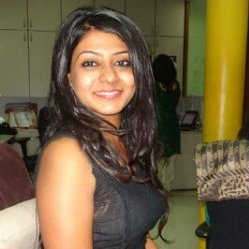 The author is an alumna of Goa Institute of Management and currently working with Citi Bank as an HR Generalist. She has also worked with The Times Group.