A Wrinkle in Time – Mumbai Chapter – NITIE Student's Diary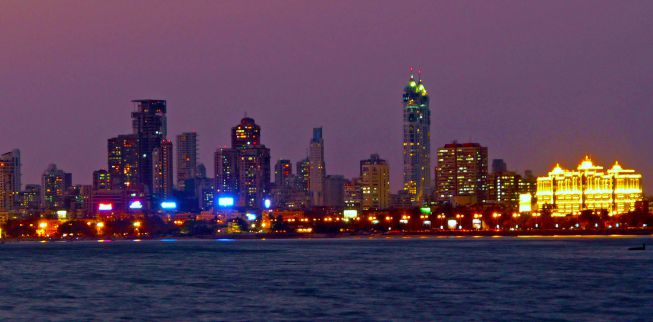 There was something wrong with me today. I could sense the pain in my eyes when I saw the offer letter mail from Talent Acquisition Department of Cognizant. It was the same pain that I experienced when I sat inside the cart right outside my Hostel Building in Infosys Mysore. The cart which was there to drop me to the gates of the Mysore Campus.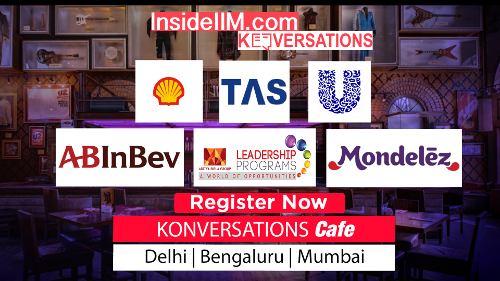 I always sit next to 'The Window Seat' whenever I use my laptop and today was no different. I looked at the surroundings. NITIE Pond was empty and there was no one around. The juniors might be busy attending classes and my batch mates (seniors) were busy putting Check-In's at the places in and around Mumbai. A lovely breeze blew and I could see some birds playing pranks with each other on a tree which was next only to my window and here I was, all alone when all my friends were somewhere doing something. Now even the birds, the wind, the trees, the pond had started teasing me. It was 18th March 2016 and even I dint want to feel left out. I decided I'll go for Mumbai Darshan , booked an Uber and then started to get ready. This is how I always used to make plans in the free time that I got in NITIE.  I was travelling alone because I settled with the idea of travelling all by myself as I could never find a suitable travel partner for my trips.
Then appeared the white colored Swift-Desire coming toward the PPO road adjoining Mess 1-2 & 3-4. The car reminded me of my first day in the campus and took me in the past for some time.
I vividly remember the day I set my foot in MUMBAI for the first time. It was my NITIE Interview and I was very excited. I had booked a Tatkal Ticket in Duranto Express and little did I know that this will be for the first time I will see 'SEA', or the first time I will see Kaali-Peeli Taxi, or the first time I'll see Local-Train or the first time ever I will eat Vada-Paav.
I was standing in front of the NITIE pond where now I saw a gang of my juniors. A pond which was home much like my abode is for me. Where the ducks swim free and snakes foam life when in mode.
I checked whether I am carrying wallet, phone and handkerchief like I always do and piled myself into the taxi driven by a man with reclining hairline. He must be in his early thirties and spoke perfect Hindi-like the one which substantiated the fact that he was either from U.P. or Bihar.
"You did not put the destination while booking, Sir. Where would you like to go?"he asked in a perfect Hindi
"Bhaiya aaj Mumbai Ghoomna hai !!.Kahi bhi le chalo"
There were still 12 days left and this was the first time during my stay in NITIE that I felt the time is moving really fast. Bade Miyan-Chote Miyan, Bagdadi, Jaffer Bhai's Delhi Darbar, Madras Café, Anand Bhavan. From Restaurants to travelling in a Double Decker bus. There were a million things lined up in my check list and all I was left with was 12 days.
"Sham ho rahi hai Sir, South Bombay le Chalu" the Driver asked looking back at me
"Aj South Bombay hi le chaliye Bhaiya" I said and swiped the lock of my phone to put it in Silent Mode
Stranded in the middle of the traffic is very dangerous; you just get knocked down by the memories.We were stuck near Vikhroli and it reminded me of the first time I sat in Kaali-Peeli taxi in Mumbai.
How excited I was, when I stepped in Mumbai and how I was completely engrossed with the thoughts of enjoying Mumbai, exploring Mumbai and locating all those places I'd seen in the Bollywood Movies so far.
Two years went like a flash and I was so much into the rat race that I couldn't even visit 1/20th of places I decided I'll make it when I first set my foot here. At this point of time I just wanted God to rewind my life, Snatch away the Job offer if he wanted to, and return me these two years of my life, those frequent rains- the one's that made a North Indian like me to buy UMBRELLA for the first time, those traveling with co-operative autowaalas-wading their way through over-crowded streets of Mumbai ; I just wanted him to give me back all.
I still remember that wonderful first time feeling of sitting in the Ferry at 'The Gateway of India' where I  spent all my time sitting close to the bow looking at the water, studying each wave, different from the last watching patterns, the sweep of it all.
Be it be 'Scanning the Streets' from the upper deck of the Double Decker bus while travelling from CST to Colaba'or 'The Ganesh Chaturthi Celebrations' or all 'Those pilgrimage Trips' to Mannat (Shahrukh's Bungalow) and Jalsa (Amitabh's Bungalow) each time any of my friends visit Mumbai, I can recollect all.
I vividly remember the day when the 'victim me' fell prey to the over-enthusiastic Local-Train. I wanted to go to Churchgate from Andheri, but as luck would have it, I boarded a slow train halting at all destinations. That was indeed tell-o-tale for a first time traveler like me.
That day I took a look at different types of people I found once I set my foot on the 1-feet high dashboard of a Mumbai suburban train. Those Candy Crush Players, Movie watchers, Main-Door obsessed passengers-the one's who had no qualms about blocking people from entering it, the pushers who kept pushing me just to adjust themselves in already-packed coach, the Bhajan Singers and the arguers. The worst part was the 15 min of utter chaos which started when someone got pushed "by mistake" of course by someone and the heated arguments were what that followed. I was numb and terrified in a cold sweat and swore by 34000000000 Hindu Gods that not in my wildest dreams I am going to travel by local. I did travel a lot of times  and not only did I travel I started enjoying these things. I used to find myself unlucky for not having to witness an incident like this. After all, that's what the Mumbai local is – a million stories traveling together.
Amidst the sky scrapers I finally reached South Bombay. My Jammu & Kashmir would be getting ready to sleep or probably would have already slept, and here I was amongst the buildings of South Bombay, sitting in the Taxi right in front of The Oberoi & Trident Hotel absolutely ready to spend my night Sea Facing at Marine Drive. I got down from the Taxi and yet again got amazed to the breathtaking view– the twinkling lights of the 'Queen's necklace'.
The beauty of Marine Drive never ceases to amaze me – be it for couples who come here for love making, or the get-together of friends meeting after a long time. It's just a love at first sight place.I mean how it cannot be when you see the s
ight of waves crashing on the shore, , the chitchats of furtive lovers, the walkers, the joggers, the vendors, the breeze, the bhutta, the calmness, the excitement – all at one place.
Sitting on the most magnificent shoreline, I reflected back on these two years of my life. As the water spattered my face, I felt what a bliss Mumbai has been for me. This is the city that has given me everything. I was once the screaming kid, the one whom I saw dancing to the every splash of water that hit his face. I pondered what an amazing journey life has been so far. I realized that the enthusiasm and youth that I have now won't be there once I start working. All I am going to do is to worry about marriage, promotion, baby, boss, transfer, finding a new job, paying EMI's, Credit Card Bills, Saving and getting old in general. But as I was at this place the moment was mesmerizing and I forgot all the tension and there was just peace. The peace that I might not get once I leave Mumbai for Chennai.
Finally, I finished thinking and grabbed my phone from Right Pocket of my jeans and checked the Recent texts and Calls. 3 Missed Calls from Harry.
I laid down on the concrete at Marine drive, looking at the stars trying to figure out constellations and Called harry.
"2 ghante se call kar ra hu, kaha hai, Jaldi aaja Sumit Party ke lie Bula ra hai"(  I've been calling since 2 hours. Where are you?? Come fast. Sumit is calling for party"
I wanted to sit there all night, but being at the party was also important. I booked OLA share and left for college. As I reached Vikhroli I told the driver to stop. Then the windows rolled down and the door opened like it did when I visited Mumbai for the first time for GD/PI of NITIE. Feeling the wind on my face I lifted my hand and pushed myself forward.
"Bhaiya 2 Vada-Paav dena Extra Chutney k Saath"
The End