AAROHAN – By Synergy, HR Committee Of IFMR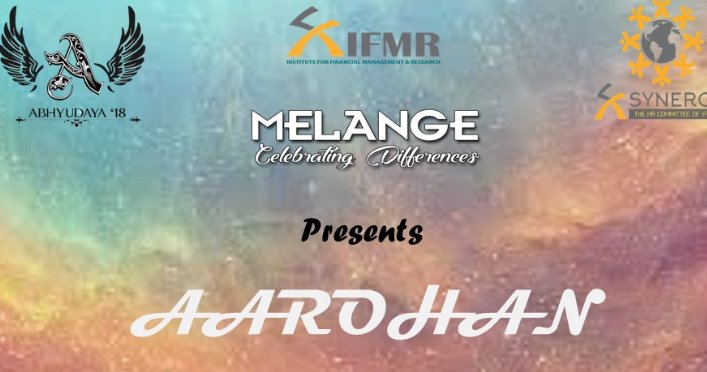 Synergy, the HR committee of IFMR supplements the growing interest of HR enthusiasts through events and provides a platform to enable their learning. Synergy provides the platform for budding managers to enable development of world-class HR leaders, who can create and deliver value in the business world as well as society. The team organises monthly guest lectures which are delivered by HR professionals from reputed organisations.
The committee activities are organised on a regular basis to promote the team spirit and implement the HR concepts practically. Synergy conducts various team building exercise, crisis simulations in the form of intra-college and inter-college games. Synergy coordinates with various HR Forums like CHROMA, Nasscom for HR, meets and conferences. During 2016-2017, Synergy has represented IFMR at the fourth edition of Annual Maruti Suzuki Awanish Kumar Dev Memorial held in Chennai. Students get the opportunity to attend various conferences, competitions, summits conducted by NHRDN and other HR forums and focus groups.
Synergy organized AAROHAN, a fruitful and memorable event for a period of two days during Abhyudaya'18, the flagship cultural fest at IFMR.The teams comprised of participants from colleges like IIT Madras, Wellingkar, Bimtech etc. The first round comprised of an online quiz testing the basic HR inclination of an individual. This was followed by an on-campus round where contestants were given an opportunity to showcase their capabilities as a prospective HR manager to handle various changes and challenges in an organization. The third round Hire Hive didn't really involve the usual hiring. The tables turned the other way around. Contestants were given the opportunity to be a real-life interviewer and the HR head trying to attract employees to join their organization involving the show casement of their persuasion skills.
Any learning is incomplete without actually knowing what are the mistakes that one committed and how to rectify them.The judges here played a very important role by pinpointing where the participants could have performed better which further escalated the learning experience of the participants and left them happy faces. The event was designed in a way such that it was both heuristic and didactic, for both the participants as well as the organizers which will eventually help them in tackling the real-life scenarios as successful managers.
–Synergy, the HR committee of IFMR
IFMR Graduate School Of Business, Krea University
Established in 1970, IFMR Graduate School of Business, Krea University is a leading business school with the objective of moulding ambitious young men and women into competent and socially responsible organizational leaders in a global setting. IFMR GSB is fortunate to have pre-eminent faculty members, most of whom have Ph.Ds from well-known institutions in India and the United States.