An Abode Of Uniqueness – IIM Kashipur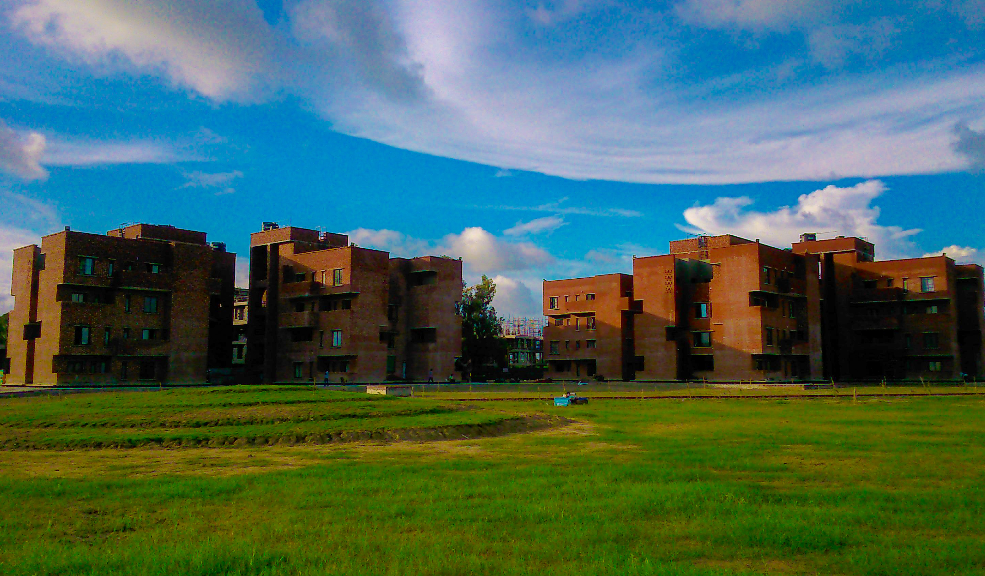 IIM Kashipur has been established by the government of India in the year 2011 and since then it has produced around 600 management graduates. IIM Kashipur is first among its sister IIMs to have its permanent campus and thus has made the students learning experience more fruitful in the campus. Students can utilize their time in a better way by staying in the campus for 20 months. The campus has sports facilities, library, hostels with 6 single sharing rooms and a dorm in each floor, the night canteens etc. Residential program without a permanent campus is a difficult task. But here in IIM Kashipur, you can just concentrate on the program without any worries.
The moment we hear the word IIM Kashipur, it brings us the pictures of the beautiful red bricked campus and greenery around it.
It's located in the Rudrapur industrial belt and thus it is very easy for the students to visit the industries and interact with the leaders. The institute has 9 student run committees to have an efficient and better routine. Students get the chance to apply their management skills in these committees and they can learn the skills in other academic as well as non-academic clubs.
Though the climate is a bit hot in Kashipur, the winters give us an opportunity to look at the other side of the spectrum. Temperature reaches below 5 degree Celsius and the students start bonfire camps, late night discussions, winter fashion etc.
IIM Kashipur attracts students from across the nation, which allows them to learn lessons from the peers of diverse backgrounds. Leaders are invited throughout the year to give guest lectures and have interaction with the students, these sessions inspire the students to think beyond the curriculum.
Jim Corbett national park and Nainital are just 40-60 kms away and students visit these places whenever they get a chance. Outbound training for the freshers happens in these places.
So if anyone wants to study management course, there wouldn't be a better place than IIM Kashipur because of all these unique things.
Which ABG company would one want to work for and why?
Aditya Birla Fashion and Retail Limited
I would like to work for the Aditya Birla Group's Aditya Birla Fashion and Retail Limited company. I am from a business family which has hardware business in semi urban area and I've studied my engineering from Bangalore. This has given me fair knowledge of the businesses both in rural and urban areas.
ABFRL already has a huge success in the urban India and some tier two cities. ABFRL can expect growth in small towns too.
There are opportunities in this sector, since clothing is a basic need. I look forward to work in ABFRL company as a marketing executive and contribute for the company.
– Vrishabha Vandakudari