Academic Scholarships Awards and Student Council Investiture Function at IIM Udaipur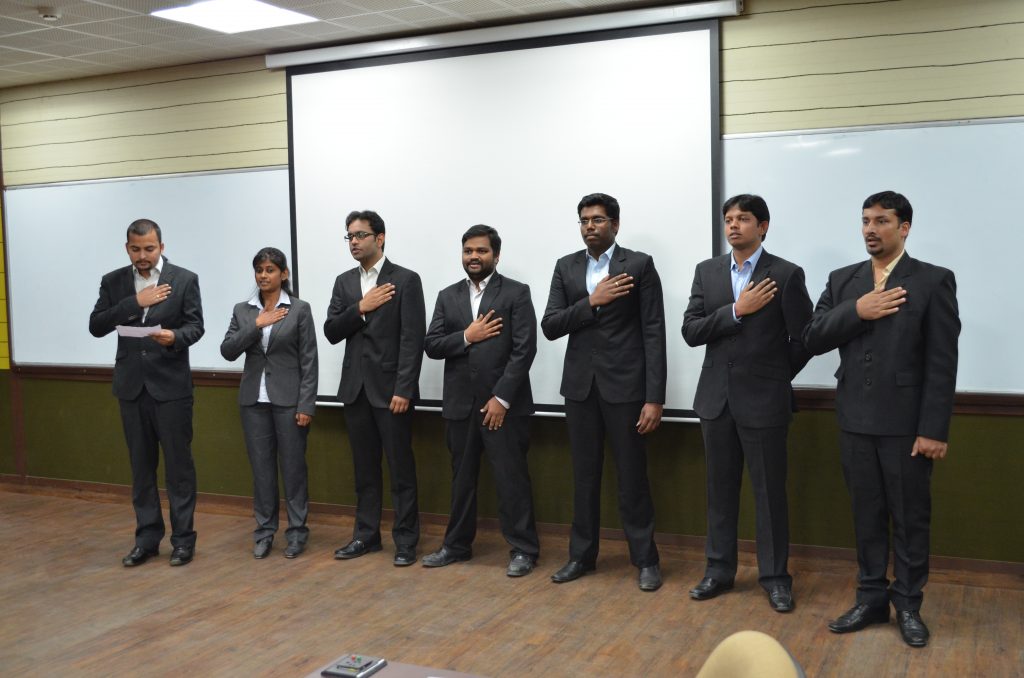 IIM Udaipur strives to encourage the enthusiasm and dedication among the students by recognizing and appreciating the talent from the student fraternity who have excelled in their devotion, work, commitment and performance in various strata towards taking forward the IIMU legacy. IIMU Community comprising the students, staff and the faculty got together to award the recipients of Academic Scholarships in a function organized on 6th March, 2014. The awards were presented by the faculty and Prof. Janat Shah, Director – IIMU. The awards were not limited to only academic achievements but also covered the Course Representatives, best Club / Committee SPOC and the best Library users. The felicitation list preparation was helped by the Academic Council of IIMU.
In addition to the appreciation of the awardees, the function also had the investiture of the newly elected Council of Student Affairs Members (CSA). Council of Student Affairs and Academic Council ensure the students' rights and duties are properly exercised. IIMU has also set the benchmark by becoming an institution with a full-fledged Constitution and Code of Conduct in place just within two years of its foundation. The Council is elected by a voting process by the student fraternity and the newly elected body took the charge from the First Student Council selected in August, 2013. Mr. Joel Xavier, Manager – Student Affairs at IIMU played the role of the Master of Ceremony from the dias and kept everyone glued to the ceremony with his one liners in the speech.
List of Awardees (PGP-2): Sameer Hasan | Prateek Shukla | Vivek Pandey | Anusha Ganne | Raghuveer Patnala | Virangna Kansal | Adhya Shivhare | Richa Sharma | Aashima Priye | Aprajitha Ranjan | Arun Kumar P | Chayanika Bathla | Ratika Mittal | Soumya Dasoju | Surya Mahesh Marisetti | Venkatesh Thouti | Nitish Sana | Anupam Sikdar | Dipthi M V | Jaspal Singh | Juhi Panchal | Rahul Verma | Rishiraj Kashyap | Sudhir Medithi | Hina Agarwal | Agradeep Chakraborty | Ajith Pancily | Akanksha Bali | Anjan Jyoti Goswami | Bharat Nigadi | Biswarup Das | Esha A | Ishan Bharadwaj | Kotagiri Harish | Mrityunjai Yadav | Neha Jangid | Neha Tare | Pradeep Hiremath | Pradeep Meena | Rohit Jaiswal | Sandeep Rana | Shashi Kumar | Shuchismitha Biswas | Sneha Sathawane | Sriharsha | Sunil Gunti | Vidushi Yadav | Vinay Tejasvi | Vivek Batra | Vivek Pandey | Dipankar Behera | Raj Mohod
CSA 2013-14 (PGP-1): Abhimanyu Bhardwaj | Arun P | Ashish Mishra | Ashwini Soundararajan | Jitaditya Dey | Nagaraj N | Rohit Mishra