Acing Your MBA Interview 101 – Roshni Arunkumar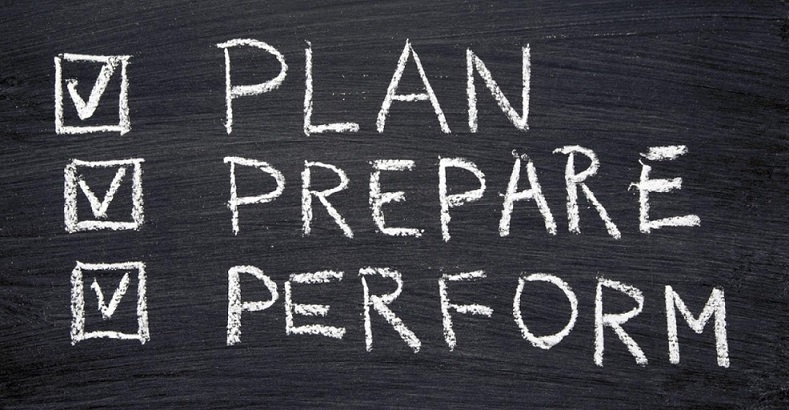 It's that time of the year when you take your last lap towards the finish line of the race. A race which started a long time ago. A race towards your dream B-school. It's the time MBA aspirants put on their crispest shirts, brightest smiles and head out to face the most dreaded hours of their lives.
Facing interviews can be very stressful especially since you have got a lot riding on this one. Your performance in the interview could either buy you a one-way ticket to your dream or put you through yet another year of agony.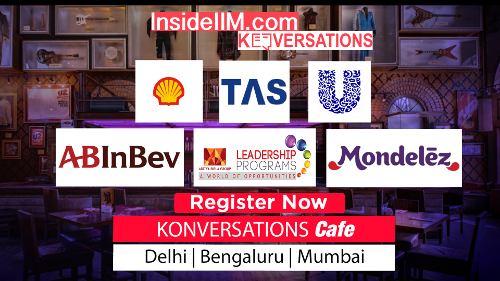 I am no expert on the subject of interviews. But having attended a fair share of interviews myself, I believe the key lies in understanding what the interviewer is looking for. Once you understand this, all you have to do is choose your answer wisely and articulate it the right way. Following are the most commonly asked MBA interview questions and here's how to approach them.
1. Tell me about yourself
This may seem like a very innocent question yet it may be the crucial thing which decides how the rest of your interview goes. You need to find your perfect answer which is neither too long nor too short. Try to keep it under 2 minutes. Remember that this is your chance to make a good impression. Avoid talking about your personal life and family background. Giving a re-run of your resume will not earn you points either. Talk more about yourself, your interests, your accomplishments and the projects you have worked on. However, be prepared to answer any further questions from these.
2. Why do you want to pursue MBA?
The classic B-school interview question. To begin with, you need to be clear about your motivations and aspirations. Talk about what motivated you to pursue MBA. Explain your career goals and highlight why this degree is important for your future. You can also talk about your leadership and management skills and how they would complement your MBA degree. If you have had prior work experience, you can give examples of situations where you felt the need for a degree in business administration.
3. Why are you interested in this b-school?
In order to tackle this question, you need to do some research about the b-school you are applying for. Collect more information about the program. Get in touch with the college alumni to get first-hand information. Think of all the reasons you feel this b-school is the one for you, like job opportunities, course structure, faculty, infrastructure, and facilities. Interviewers also want to know your interest in the program. So, be sure to send clear signs that you are genuinely interested.
4. What are your strengths and weaknesses?
Talking about your strengths should be fairly simple because you know what you are good at. However, remember that simply giving out 2 or 3 strengths is not going to do much in setting you apart from other candidates. You need to give examples of situations which demonstrate your strengths. The tricky part is your weaknesses. Be smart in choosing your weakness. Remember that this may be used against you. One good way to talk about your weaknesses is by turning them into strengths. When addressing weaknesses, always explain how you are working on overcoming them. This shows the interviewer that you are keen on improving.
5. What are your short-term or long-term goals?
Be prepared to give a convincing answer about your short-term goals and long-term goals. Saying that you have not decided your goals doesn't give a very good impression. Having a clear-cut answer shows that you are a focussed candidate. Your short-term goals and long-term goals should be in line with each other. Your goals should reflect your aspirations and interests. Talk about your business and career goals and about how an MBA would help you in achieving your goals.
There is no way to predict the kind of questions you may face in an interview. But it always helps to be prepared.  For all you know, you may be asked to talk about that day's headlines or even about the magical world of Narnia. Ultimately, the only weapon in your hand is your confidence. No matter what, always be calm and confident with your answers.  Remember that there are no perfect answers in the world. It's all about playing your cards right.
Author:
Roshni Arunkumar is a 1st year MBA student at Institute for Financial Management and Research. She has completed her bachelor's degree in engineering at SSN College of Engineering, Chennai. She enjoys reading during her free time. She is also an amateur blogger.
IFMR Graduate School Of Business, Krea University
Established in 1970, IFMR Graduate School of Business, Krea University is a leading business school with the objective of moulding ambitious young men and women into competent and socially responsible organizational leaders in a global setting. IFMR GSB is fortunate to have pre-eminent faculty members, most of whom have Ph.Ds from well-known institutions in India and the United States.