Aditya Birla Group Scholarship: Winner's Strategy – Noel, IIM Kozhikode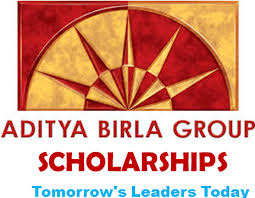 The Aditya Birla Group Scholarship is awarded to outstanding leaders of tomorrow to relive the Late Mr. Aditya  Birla's vision. Every year, top 20 management students from premier business  schools across the country are shortlisted on the basis of their admission scores to the institutes. The shortlisted candidates are required to  submit a form in which their academic achievements and extra-curricular activities need to  be mentioned. Along with these,  the answers to the following questions need to  be  attached:
Give a brief write-up  about your background including how it  has impacted  the choice of your present course of study. Also elucidate  the main goals and  objectives of this choice and your professional plans on completion of your course.
What is the  single most important consideration that qualifies you to be a distinguished "Aditya Birla Scholar"?
These questions should be answered with utmost honesty, humility and sincerity. Candidates should introspect and converse with intimate relations to figure  out key strengths and weaknesses or important characteristics required for answering these  questions or  otherwise.
The final shortlist is prepared on the basis of these answers as well as on the  overall profile of the students.  These students are then invited for an interview where the panel comprises of esteemed business personalities occupying top management positions in reputed organisations.
The entire interview experience is a once-in-a-lifetime one with a  grand stay in ITC Maratha in Mumbai and with the tete'-a-tete's with the topnotch management executives. The entire interview saga is about testing the  genuineness of a person. The questions asked by the panel members are generally based  on the answers to the aforementioned questions. The scholastic acumen is not tested in this round, rather the  social awareness of the interviewee, their passion and perseverance and their leadership skills are tested. The panel members are very warm and friendly and create a calm ambience for the  interview.
Some pointers for  preparing  for  the ABGS interview are as  follows:
Be truthful and authentic
Know yourself more
Avoid being  nervous
Be humble and  avoid being unnecessarily braggart about  your prior achievements
Maintain eye contact and an air of unaffected  confidence
Respect the panel members, strictly  refrain from cross-talks
Be a good listener
Hope this  helps, good luck, people!
——————–
About the Author: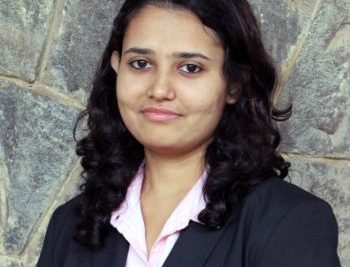 Noel is a second year PGP student in IIM  Kozhikode. She takes interest in music and  literature. Writing is one of the many things she indulges in apart from eating, cooking and sleeping.