AIM Manila to focus on diversity and quality. New changes to boost Placements.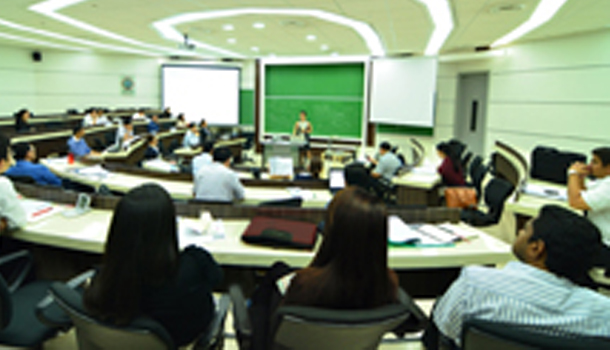 The Asian Institute of Management (AIM), a pioneer in international management education in Asia, is set to make changes that will enhance the quality and diversity of its student body and the impact of the MBA program―changes that will lead to improved career opportunities for its graduates.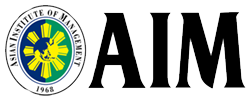 "From a two-section student population of 140, we will be reducing the enrolment to a single section of 70 students for our September 2013 intake," explains AIM president Dr. Steven J. DeKrey. "We will conduct a tighter selection process of the batch of MBA applicants next year to ensure that those accepted have the best social, emotional, and intellectual capacities and are attractive to our recruiters." The institution is also looking at increasing student diversity by attracting students from key Asian cities other than Manila, such as Bangkok, Jakarta, Kuala Lumpur, Singapore, Ho Chih Minh, Hong Kong, and Shanghai, as well as Western cities.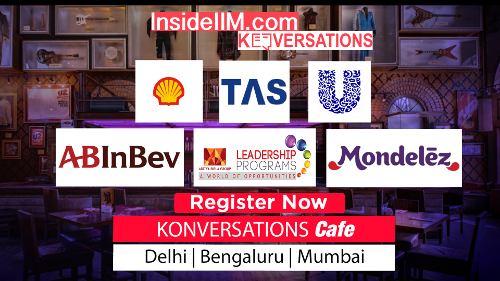 This measure is part of AIM's initiatives to compete with top business schools in Asia, including those located in developed cities such Hong Kong and Singapore. "We've discovered that only 2 out of 3 of our graduates are employed three months after graduation," notes Dr. DeKrey. "We want to significantly improve on this key success criterion and enhance the employability of our graduates by admitting only our top candidates."
(Promotion : Planning to apply to Top Business Schools in Asia? You may want to look at our services here!)
AIM is also set to make changes in the MBA curriculum to enhance the learning experience for its September 2013 batch of students. "AIM has been known as the 'Harvard-established school of the East' because of the key role Harvard Business School played in our founding. We continue to use classroom methods from Harvard, such as the case study method," DeKrey continues. "By ensuring that our enrolled students meet the highest of standards, we can also assure an improved quality of class discussions, benefiting all classmates." The case study method is a participant-centered method of learning, wherein real-life business situations are simulated in the classroom with input from students.
Coupled with these high quality changes is a substantial tuition increase. "Our tuition should reflect our stature as a leading Asian institution of graduate business studies," he says. "Our current tuition is underpriced for the standard of education that students receive. At US$24,000, it is well below the regional standard of US$45,000. We will be targeting this Asian average for the 2015 intake, with a phase-in period of three years. For the September 2013 intake, the tuition is set at US$31,000."
However, this does not mean an increased financial burden on incoming MBA students at AIM.
"We will be offering a significant amount of scholarships to all those accepted into our MBA program. For most accepted applicants, this scholarship will exceed the price increase, so effectively, the cost remains similar or less," he explains. AIM has put in place other mechanisms to assist students in financing their graduate business studies, including the establishment of the BPI-AIM Student Loan Facility for Filipino students and qualifications for US student loans for Americans.
AIM is also planning to make institutional changes to support these initiatives. "The tuition increase will be supported by scholarship fundraising and increased donor engagement," he says. "By 2013, we will have a new Vice President for Institutional Advancement to lead such fundraising."
Alumni support and engagement is critical as the institution paves its path to becoming one of Asia's top five business schools in five years. "We are encouraging our alumni to support us as we work toward attaining our vision of becoming Asia's source for global leadership talent, insight, and wisdom," he adds.
Established in 1968 with the Harvard Business School, Asian academicians, and prominent business leaders, AIM designs its masters and executive programs to develop practicing managers in Asia's emerging markets. With 39,900 alumni, AIM has clientele and alumni worldwide, and meets the global accreditation standards of the US-based Association to Advance Collegiate Schools of Business (AACSB). AIM offers three degree programs: the Master in Business Administration (both full-time and executive), a Master in Management, and a Master in Development Management. The institute is also well-known for open enrollment and custom executive programs for business and non-business organizations. For more information, please visit www.aim.edu.
(Promotion : Planning to apply to Top Business Schools in Asia? You may want to look at our services here!)
Editorial view : It is an interesting decision taken by the AIM Manila top management. Focus on diversity has become crucial for business schools around the world but scaling down of the batch size by 50% is not very common. It is in sharp contrast to what schools in India have been doing over the last 5 years.  Two schools in particular, ISB and IIM Indore have gone for unbridled expansion over the last 2-3 years.  One side argues that a country of 1.2 Billion residents cannot be churning such few management graduates. The other side states lack of quality and lack of commensurate career opportunities in a slowing economic environment as reasons why expansion should be checked.
AIM Manila's new avatar will mean more competition and slightly increased cost of the MBA programme (for those who do not get a scholarship). One hopes this will result in a better experience for the candidates and better employment opportunities. The intention seems right. But execution will be the key.
You may also like :
The InsideIIM Recruitment Survey
Our facebook page : InsideIIM
Follow us on twitter here : @InsideIIM