AirAsia CEO, Mr. Mittu Chandliya, graces Management Day'14 at SIBM Bengaluru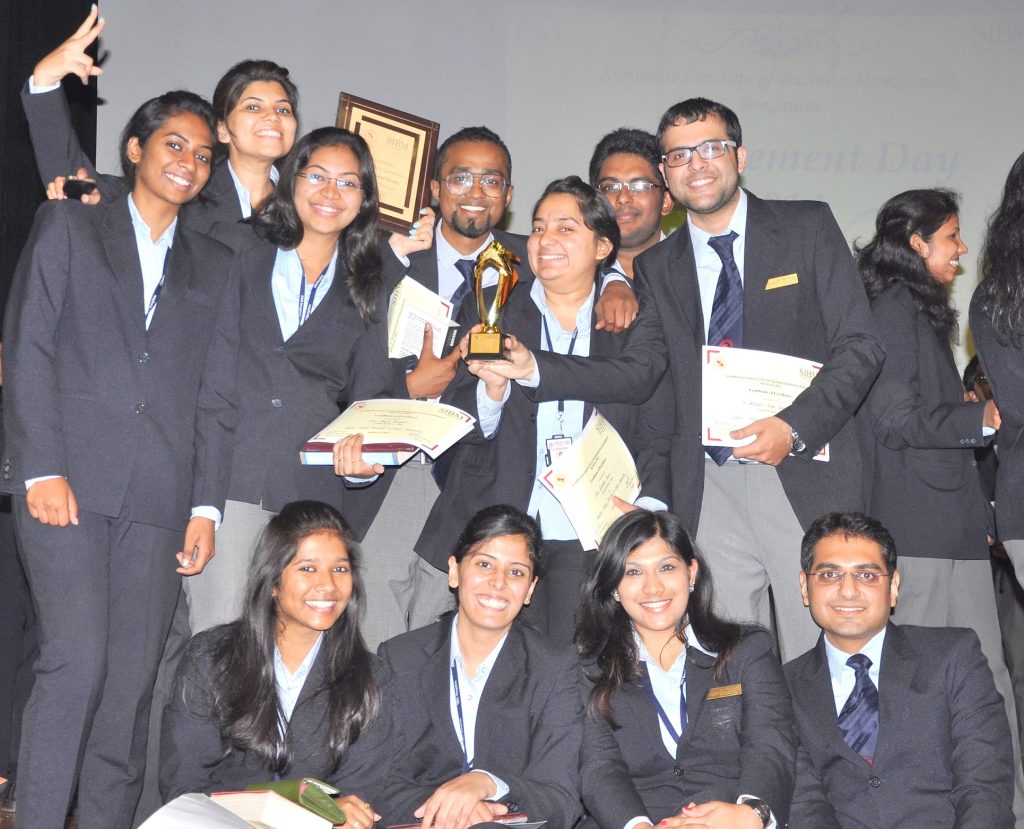 Bangalore, Karnataka, March 6th, 2014: Symbiosis Institute of Business Management Bengaluru (SIBM-B) hosted "Management Day" on 6th March, 2014. In the six years of its establishment, SIBM Bengaluru has carved out a niche for itself in the field of business education. The convocation ceremony held as a part of the Management Day was a vindication, a declaration to the outside world about the great wealth that is present in terms of human capital at SIBM Bengaluru.
This celebration of human capital was further enhanced by the presence of Mr. Mittu Chandliya, CEO, AirAsia. Mr. Mittu Chandliya was the chief guest for the occasion. He is a passionate & energetic global business leader specialized in people leadership, strategic marketing & general management. He has a vast expertise in end to end P&L management. He holds a Bachelors degree in Sciences with three majors from Lehigh University, Pennsylvania and an MBA from the INSEAD business school.
In his address to the current batch and the outgoing students, he talked about his life journey and how he became what he is today. He emphasized on the importance of parents in our lives and the values that they impart to us. He discussed and elaborated his five principles: Be an entrepreneur, never run from a crisis, always be confident and bold, make yourself technologically sound and always work upon your weaknesses.
He had a very interesting question and answer session with the students. In his responses, he talked about his plans for AirAsia India and how is he planning to take it forward. He also talked about his style of working and how he plans and manages a business. On being asked by a student about the biggest challenge of his life, he replied, "Maintaining Work – Life Balance" which is something all students can connect with.
The outgoing students were appreciated by the Director, Dr. Rajesh Panda and Deputy Director, Dr. V.V. Ajith Kumar for all the efforts that they had put in and for the laurels that they brought to SIBM, Bengaluru. Dr. Rajesh Panda urged the students to always stay inquisitive and childlike and live life to the fullest. He presented his heartiest congratulations to the outgoing batch for entering the corporate world and advised them to maintain a balance between their careers and personal life.
This was followed by the award ceremony in which students were felicitated for excellence in both the academic and the non – academic arenas. This was accompanied by the appointment of the new Student Council for the session 2014 – 2015.
Dr. Rajesh Panda, Director, SIBM Bengaluru quoted, "I am highly grateful to Mr. Mittu Chandliya for gracing Management Day with his presence and interacting with the students. His presence was highly motivational for each one of us. I also wish the students of 2012-2014 batch success in all their endeavors and hope that they will rapidly climb the corporate ladder."
 Shrikaant Iyer, the newly appointed Student President said, "Management Day is the ideal way to recognize the achievements of the students and bid adieu to the outgoing batch. This management day was made more special by the presence of Mr. Mittu Chandliya who inspired all of us in a way nobody has done. It was a highly enriching experience to hear him talk about his story. As Student President, I am very proud of my fellow mates and their achievements and I hope that the students keep bringing more and more laurels to the college."
SIBM Bengaluru
Ever since its inception in 1978, SYMBIOSIS has been synonymous with progress. The trend of progress has been continued by setting up of SIU's first campus outside Maharashtra at Bengaluru in 2008. SIBM Bengaluru is now one of the leading B-Schools of the country. The focus, now, is on matching global standards of management education. SIBMB instills a work culture which is unparalleled among various institutions. It provides a holistic approach to management which goes a long way in creating a dynamic identity. Vibrant student associations and committees complement the program with a number of activities involving institute-industry interaction.