Alice in Wonderland – A 60 Day Summer Saga at GIFTXOXO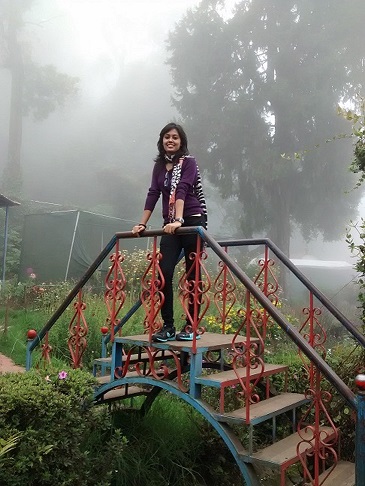 "Have I gone mad?"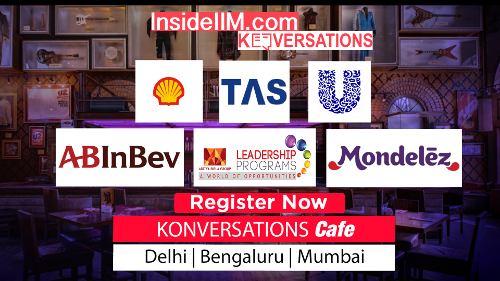 "I am afraid so, but let me tell you something, the best people usually are"– Lewis Carroll
           And she followed the White Rabbit down the hole…Sounds familiar? But there is a twist in this story. This time she found herself in a real world inhabited by real characters doing real tasks and chasing real goals. Her perception of a consistent, rational and well-organized corporate world with rules and norms got floundered as she met with constant challenges posed by the characters and the new world per se. And she questioned herself: "Is this pure madness or clear logic in an illogical land?"
1st April, 2015, the Induction day
Having dressed in formal shirt and trouser and taking all the requisite instructions on road directions, traffic and auto/bus fare, Alice quickly bade her sister good-bye. Confident that she would reach her destination within no time, she waited till auto anna agreed for a 30 rupee ride. Finally she boarded her White Rabbit. With mixed feelings of anxiety, curiosity and fear of unknown, she watched the world passing by her. Nothing had changed in the past 4 years. Congested traffic at Wipro signal now called "Flipkart signal", pedestrians finding share under the canopy of trees on either side of the street, swanky pub every 5 minutes, youngsters with their ear-phone plugged while jogging across patches of green park at regular intervals, restaurants dotting either side of wide roads, the utopian weather and white Rabbit Anna's comment, "You from Kolkata?" made her nostalgic. The language and the question of this city's Auto Anna was quite predictable. This concoction of human touch and dramatic play of weather elements (sunshine and rain) always compelled Alice to come back to the city again and again. By now you must have guessed which city I am talking about.
Coming back to the story the white rabbit finally took Alice to her destination. But where is the destination?? Was there any fault with the Google Map or did she need any magic potion to enter the new world called the "start-up world". After much crowdsourcing, she could see a small door painted in blue with an address that matched the address she had with her. She peeped in. There was this big hall divided into two halves. Each half had 4 cubicles on either side with one enclosed transparent cubicle at the end of the hall. On the white walls she saw logos of some big shots like Flipkart, Amazon, Aditya Birla, Cognizant, Titan etc. Wooden card boards depicted some intelligible equations and calculations. But where was the reception? People sat at work stations from the beginning till the end of the hall. All had their own laptops. Mustering the courage to ask politely," Where is the HR?" a handsomely male voice asked," Are you an intern?" Alice replied, "I am" as she was expecting an HR. He gave her a register to sign and told to sit. Sit??? But where?? Finally after much circumspection she could see a huge sole bean bag. Welcome to the "bean bag" world. She along with other co-interns was taken to the first floor. Alice again saw a different world people all aged 23 to 35 sat casually around two giant tables with their laptops. Few were scribbling some utopian sales figure on a white board oblivion of what was happening around. Few more worked through gestures among each other as if cracking Olympiad puzzles but the spirit was vibrant and intoxicating. There was a huge mesh of wires, adapters and extension cords on the table. Finally a 5'4'' tall lady came and introduced herself as the HR. She took her records on excel sheet. Once done one of the employees introduced himself as the marketing manager and welcomed Alice and her co-interns with a warm friendly speech regarding the background of the company, its ideation, its founders, its products and gave a good but unanticipated news. There would be no formal training per se. Meanwhile Alice was still wondering about her fit in this wonderland. To give a small background she had a past history of working at Tata Consultancy Service. A start-up concept always excited her as well as haunted her. She is reasonable, polite and introvert in nature but never accepted an argument without questioning it. She loved challenges which gave her the adrenaline rush to work towards new and increamental milestones.
After lunch Mad Hatter along with his two friends, co-founders of GIFTXOXO welcomed her to his tea-party. As the character goes Mad Hatter is quite unique and unusual in the sense he likes challenging people around him. In that wonderland he was known to be the crusader with whom it was quite difficult to argue, put one's point across and convince him of its veracity. This is where Alice challenged herself to accomplish this feat by the end of the internship period. Mad Hatter assigned different divisions to each of the intern on the basis of his/her past experience, interests and specialization in 2nd year MBA. This was followed by Mentor assignment. Surprisingly, the King of Hearts became Alice's mentor. You can guess he is one of the co-founders of GIFTXOXO but unlike the fictional character he was a mentor cum friend who guided Alice throughout this interesting journey. And the rest is history.
2nd April, Welcome to the world of Experiences
Experiences!!How can one sell them?? This was her first reaction when she was introduced to GIFTXOXO's product line. Never really heard of it in India!! However GIFTXOXO is a marketplace selling experiences and the market leader in India with a first mover advantage. As Alice's marketing professor says – "That's great! First Mover Advantage. They must be doing well as they were present in both B2B and B2C segment." The Experience box came with 8-10 choice cards across categories: Gourmet, Health & wellness, Art & Living, Adventure, tours & Gateways, hobbies & activities and Edu tours. GIFTXOXO is the match maker between the vendor and the customer. Additionally it would make the selected experience, a "wow experience" for the gift recipient. That seems to be a great concept and a real treat as a gift. So where was the catch?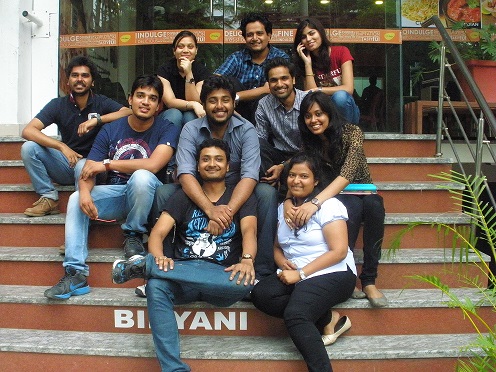 1st Challenge:
Develop a new category and build Vendor Database
Alice was systematic. Unlike others, she drew her matrix.4 important cities: Bangalore, Calcutta, Madras and Delhi. Time to make use of excel/spreadsheets extensively. Target was set at covering 500 vendors' data in each city within 5 days. Sounds interesting but frankly to say as you progress, it's pain in the neck and seems mundane. But then every activity has a learning curve.
Learning: This is how it is done. Vendor push strategy across startups with or without brand identity. Outcome: Pretty good work. Achieved a target of around 1600 in a new category. But as it is said the boss is never satisfied. This was followed by the next challenge, "Why not think of a pull strategy?"
2nd Challenge
Alice drew a new matrix. This time with a new strategy co-thought with her mentor. From a small single room at the corner of the first floor with a big table and Tata-Indicom landline she started making cold calls to all possible vendors across categories. From two more weeks of hard work she gathered an exhaustive set of data. Finally she drew a map which partly came from intuitive analysis and partly from SPSS analysis (must for interns). She was able to come up with 3 hypotheses. This was the time to test them on the field. Meanwhile, day by day Alice grew curious on how a startup works. So she didn't confine herself to vendor management but also often talked to people at the customer service department, operations department and marketing department. Back at home, after office hours, she used to often discuss her thoughts with the king over Google-chat and formulate new strategies to close visible loopholes.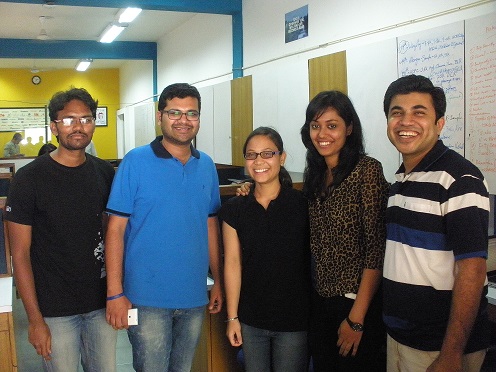 3rd Challenge
Field Work to gather Vendor Data
On field work started with a co-intern on the last week of 1st month of internship. Bike was the mode of our journey with Bangalore traffic on its backdrop. Gradually she reached out to all possible vendors at each and every corner of all the popular streets and areas depending upon the category. Alice had already made the plan: How many vendors to reach out each day and what all places to visit. Google Map became her guide and friend. One should really appreciate the power of Mountain View, California's Invention but then you are forced to think how centuries back people used to travel from one part of the world to the other. This was a new experience all together. People made them wait and turned them away on the pretext of confidential information. Others welcomed them as they were equally excited to talk about themselves and what they wanted. Alice had heard of consumer behavior but this was vendor behavior and it was equally important. Simultaneously, she saw the passion and entrepreneurial spirit in people who came to the city just to fulfil their dreams. Flipkart, Snapdeal, Groffers, Urbanclap , Zomato, spoonjoy,swiggy etc. were their new age clients besides the traditional ones. After a week of field work under scorching heat during mornings and incessant rain coupled by power cuts in the evenings Alice completed the data gathering task.
Learning: It's laborious to get vendors, appease them and maintain a stable relationship with them. Simultaneously it's not difficult to muster them once you tap into this vendor network.
Outcome: After connecting dots and hypothesis testing, there was a gold mine of data. Alice was considered an outperformer on the first month of her internship. That was something unexpected. Then came along the King's next challenge!
4th Challenge:  
How to GROW the Experience Market and Design a Mobile App
By this time, Alice could view a mini-world where old start-ups were turning into unicorns and an eco-system of small start-ups springing up, connecting to VCs, receiving funding and chalking out different business models to lure vendors and customers. This world was aggressive and alluring. You cannot stop lest you fall behind. You can only run but run smart.
After analyzing the B2B market, it was time for another on-field trip. Alice drew her matrix again. Initially she carried an apprehension of how to approach people who were not in business but were people like her. Conventional human behavior is to ignore such surveys or look at them as salespeople. Are they going to do the same thing with Alice or take her seriously? Will they be interested in listening to her?
With all her apprehensions, Alice set on her journey. She has never done such kind of work before but she needs to set aside her ego and trepidation and at least make one bold step.
1st Interaction:
Alice met two middle aged employees chatting outside a blue chip company. As expected they took her in casually but then seeing her alacrity and knowing her identity as MBA intern, they showed interest on the topic. They said more than what she had expected. Alice already had her questionnaire. Then it went on: 1…4…6…10…15..20 Oh!! She talked to around 20 people on her 1st field trip with approximately 10-15 minutes of conversation with each person. The conversations sometimes went beyond survey to their backgrounds, their ideas, what else she can do and how she should use her internship experience. Such survey went on for 1.5 weeks with people across diverse backgrounds, age, gender and interests. Contrary to her belief, consumer behavior is unpredictable. You cannot sit inside your cubicle to know exactly who are your customers and what they want. The survey went across places, malls, corporate parks, societies, restaurants and pubs. By the end of 1.5 week Alice had a rich set of data. Based on this survey she came out with a critical insight – An insight on GIFTXOXO's product acceptability and the concept of "experience".Alice out of her curiosity and courage talked to Mad Hatter and challenged him to revamp the product. To her surprise he agreed. With a huge lot of products in pipeline and in inventory, changing the product completely on an intern's insight, was seen as a threat to the design team. But on Mad Hatter's instruction they had to do the changes proposed by her. It was during this stage primarily that she figured how operational, developmental and marketing challenges were intrinsically linked to each other. In order to come out with a simple solution for the consumer a huge set of complex changes had to be done on the operational side. But if the product is kept a bit complex, simplicity takes places on the operational side. This was a trade-off we often take in quotidian business dilemmas. She never believed Steve Jobs when he said:
"Simple can be harder than complex: You have to work hard to get your thinking clean to make it simple. But it's worth it in the end because once you get there, you can move mountains"
Now she does…
Learning: Find simple solutions to your problems but acknowledge the complexity involved in it.
Outcome: A final product was made through multiple iterations which solved the most critical problem. Along with that a skeleton of a Mobile App was made which would involve all the necessary elements that consumers want.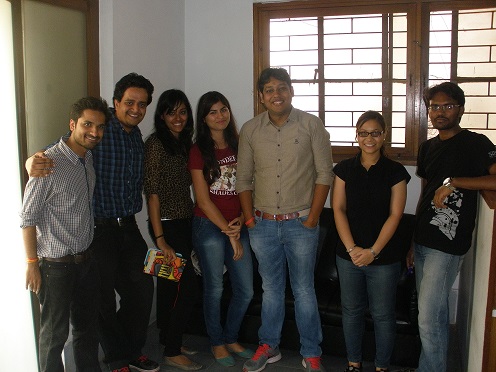 5th Challenge
Test the product in the market
The product was finally tested in the market and a whole lot of positive reviews were generated with 70% problem seemingly resolved. Mad Hatter felt good. Alice's courage finally won. But again King set a new challenge for her. A last minute and last week challenge. Alice took it.
6th Challenge
Website Changes
As Alice had already grown bold with her consumer interactions she did the same for the website. Again an incessant 4 day on-field survey and idea generation that led to some changes on the website. King as well as Mad Hatter knew Alice would leave. They made her feel wanted every day in the office. Every day she urged to create an impact in this wonderland.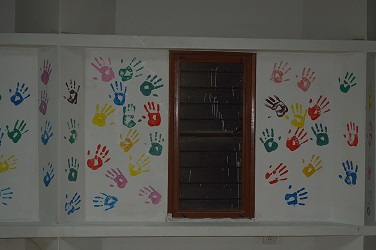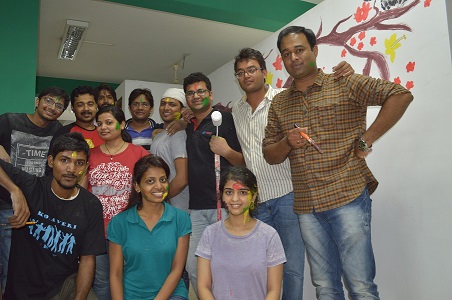 29th May, 2015: Last day at Giftxoxo
Alice knew it's time for her to return back to her original land. This morning she wasn't excited at all. Connecting the dots she saw she was leaving behind a string of relationships, dreams, memories and aspirations that became her identity for the last two months.
But the story doesn't end here……
Alice would like to share one of many advices the King of Hearts gave her."Always keep your fundamentals strong".
Alice was awarded with the "Best Intern of the Month" award.By then Alice knew she belonged to this new found land. She promised herself to enter this land again but through a bigger door and with bigger goals.
KEY TAKEAWAYS OF WORKING IN A STARTUP
Sense of ownership and responsibility.
A never say die attitude which keeps you moving towards achieving your targets without the need of any goal sheet. Here you set your own goal sheet and strive to achieve that.
Flat hierarchy and open door policy which gives you the much needed space to breathe, work and communicate.
However young or novice you are, you get the opportunity to experiment with your idea if it is credible and logical.
Always back your ideas and thoughts with data.
Scope to unleash your creativity, take decision and implement your ideas.
Most importantly a fun culture with no formal dress code 🙂
PS: Narrator: Myself who went through this internship (General Management)experience. Hope you liked my story 🙂
Moumita Majumdar,IIM Indore