Alien In Vanity-Land: My Internship Experience At VLCC | IIM Trichy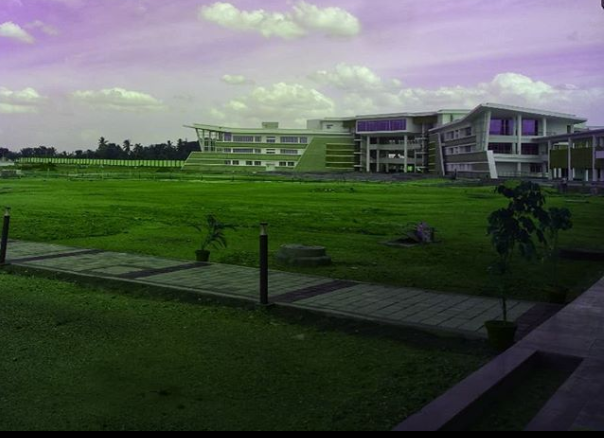 "If you get in, supply free kajal to me for a year!"
"Get me some weight loss shortcuts dude, will you?"
"Good. You'll finally realize the finer aspects of skin & hair care."
-Few comments I remember receiving when my name had appeared on the shortlist for VLCC's interview process. For reasons that are pretty run-of-the-mill, my academic scores after higher secondary are what can be considered atrocious. So, it was not much of a surprise when the first lot of companies on campus to scout for interns didn't find my profile worth a closer look. Nevertheless, the situation did not prevent me from studying the descriptions and preparing the requisites for all those companies. Glad I did so, because to this date, the extra bit of effort I'd put in then, continues to make a difference.
Takeaway 1: Brace for the expectation-reality mismatch. It's nice to be the sharp, promising youngster to the outside world but on campus, you rub shoulders with a whole set comprising of folks equally as talented if not more. That tells you, you're in the right place but throws greater challenges your way as well.
Takeaway 2: Prepare. Irrespective of the domain or the roles that are being offered by a recruiter, do a thorough research at the least. The findings will prove useful in the coming days, whether or not they're aligned to the specialization of your interest.
One group interview and a telephonic HR interview later, my name featured in the final list of selected candidates. Soon after, I received official communication regarding location & joining details, setting off the countdown to April 2018.
Fast forward to 2nd April. Executives from all zones of VLCC's presence had flown in for the induction programme in Gurgaon. Demonstrating what the company stands for and what all it offers across its diverse divisions in a recession-proof industry, eight hours of presentations demystified VLCC for all the new joinees to a great extent. We also received our respective project details and personalized business cards before calling it a day. I had been assigned to work at VLCC Vanitycube, a newly acquired startup under the VLCC umbrella, that provides services at home.
A quaint guest house at an upscale Gurgaon neighbourhood was to be my address for the next 14 days. My favourite bit – it was a paltry 200 metres from office. Fooding & lodging taken care of by the employer, we got down to business. Vanitycube currently functioned out of four cities, its largest base being Delhi NCR. Therefore, eight of us, 4 each of management interns & trainees, had two weeks to study & observe the functions of every department at the HQs and eventually head out to our allotted cities to manage the business end-to-end; mine was Bangalore.
Takeaway 3: Roles offered when a JD is floated during interviews are not written in stone. Fortunately for me, despite being recruited as a Marketing Intern by an established brand, I got the opportunity to live the startup experience and don the hat of a City Lead from the word go.
By the time I arrived in Bangalore, my plate was more than full. However, contrary to what I would've expected earlier, I refused to buckle as the rush of numbers egged me on. With a smaller team of therapists operating for us here, most of the prevalent issues could be attributed to gaps in man management. Auditing of inventory, inbound & outbound calls, therapists' service quality & punctuality through the admin app and collecting direct customer feedback are some of the activities I carried out during this period.
Takeaway 4: A bit on the academic side. Consumer Behaviour is to be taken seriously, especially when it comes to identifying the right clientele to be presented with big-ticket packages.
Excel and 'R' are amazing tools which allowed me to visually map our beauticians' base locations and deliver numerous prompt resolutions in a city that was previously unfamiliar to me.
Less than a week into our intervention, some firefighting started to show results. Alien to cosmetology just a month ago, I had by now acquired a heap of understanding of this area that fetches a major share of the enterprise's revenue. When deeper analysis revealed that our busiest sectors in the city require manpower to increase, we coordinated with VLCC Institute faculty to conduct a recruitment drive. The response was encouraging. I got to contribute at every stage of the process too, my first time being at this side of the desk.
For marketing, the sub-brand being in its early days in Bangalore, focused on regular BTL(Below-the-line) and TTL(Through-the-line) advertising. I was able to facilitate our presence in seven outdoor events for this purpose – at beauty pageants, corporate offices and maternity hospitals, places where individuals who would benefit from VLCC Vanitycube were likely to be present in numbers. Here, I was exposed to all kinds of demeanour, from beaming faces to deliberate disregard. Managing such dealings at a new setting every other week provided me with a metaphorical chest of priceless experiential learning.
Takeaway 5: The world beyond course materials – the world where the real action takes place can be a ruthless one. Neither Kotler nor Robbins comes to your aid when you're out there pushing to close a profitable tie-up or improvising to appease a disgruntled employee.
As the second month of internship drew to a close, I went about preparing for my final presentation. It turned out quite decent, and the Q&A extended well past the stipulated duration. A pleasing indication was VLCC Leadership taking special interest to delve into the insights I'd put forward, jotting down some of the propositions and subsequently commending my efforts. Thus, arrived the bittersweet end to an absolute roller-coaster ride, the most unique spell of learning that I've ever been a part of – two special months of the Summer Internship.