All You Need To Know About MBA In Communications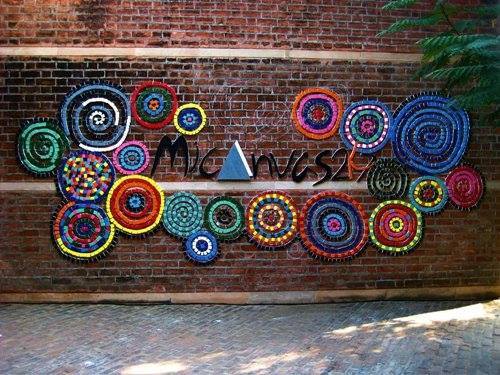 A variety of b-schools offers a variety of specialisations – ranging from marketing to real estate. But which specialisation should you choose? And once you've decided that, which b-schools should you apply to? What exactly do these specialisations entail? Are you suitable for it? What are the kinds of opportunity that one gets after completing the course? All these and more questions will be answered in our series 'All You Need To Know' about Sectoral MBA to help you make a well-informed decision.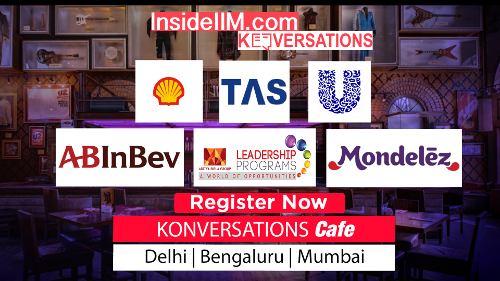 This week, we cover every aspect of MBA in Communications – The What, Why, How of MBA in Communications.
What is an MBA in Communications?
The Post Graduate Diploma in Communications offered by some schools in India brings a management perspective to the largely creative field of communications. It is a focused course providing candidates conceptual frameworks and practical knowledge to function as managers in the marketing, advertising, public relations, media/publishing, market research and digital content industries.
Who is it suitable for?
It is suitable for individuals looking to marry their creative interests with providing communications solutions for businesses and hence enhancing profitability. Individuals who have a keen interest in understanding how culture, consumer behaviour, language, etc impact a business and its conversation with its customer/audience/consumer.
Which schools offer this MBA specialisation?
Some of the major schools offering an MBA with a communications specialisation are:
Mudra Institute of Communications, Ahmedabad (MICA)
Symbiosis Institute of Media and Communications (SIMC)
Alliance University
Asian Institute of Communication and Research (AICAR)
Apart from the above, there are several schools that don't offer an MBA but provide an MA or a diploma which can lead to similar jobs to a communications MBA. These schools include Xavier's Institute of Communications, Manipal School of Communications, IIMC Delhi, IIJNM Bengaluru, ACJ Chennai, AJKMCRC Delhi, etc.
What to check at these schools?
Apart from the usual things like infrastructure, average salary, fee structure, profile of professors, etc. following are some of the things you should be checking specifically at communication schools:
Quality of industry interface beyond classrooms and placements. The best knowledge in this industry lies with industry and not with academicians.

Quality of in-house production facilities. A good school will have great facilities to produce and test content in-house like a recording studio, editing facility, shoot equipment, etc.

A variety of selection procedures. Unlike a regular MBA, here almost every school has its own entrance test. This means you need to prioritise and plan your preparation geared towards your dream schools. The entrance tests are usually a mix of CAT type questions with a bit of GK and some subjective, essay-type questions.

It is vital to check industry perceptions of the school through anyone you may know who works in the media or communications industry. In spite of offering a management course, some schools might only be considered by recruiters for purely creative jobs like copywriting and production.
What are some of the unique subjects taught exclusively in this course?
Technical subjects revolving around media audience measurements, consumer research, digital marketing, the business of entertainment and other niche areas of branding such as luxury branding, sports branding, rural branding are all taught with much more depth and width as compared to a generic MBA. Also, sociology courses around culture and semiotics find presence only in an MBA course offering the communications specialisation.
What are its future job prospects?
Any industry or sector requiring professionals to communicate its message to parties – be it consumers, shareholders, agencies, clients, associates, etc will typically hire communications MBA. Communication requires to answer what message to communicate (branding), who to communicate it to (market research), how to communicate (media) and the actual execution of it (advertising and PR). And at each of these levels, communications professionals are hired by recruiters.
Which industries/sectors/functions hire an MBA in Communications?
In several consumer marketing companies, communications MBAs work side by side with generic MBAs. Apart from these, you will find them as account planners in advertising/PR agencies and new age media companies. You will find them in consumer research firms and consumer analytics companies. Media companies hire them for brand roles, audience measurement and strategy roles, and brand solutions roles.
A typical career could begin as a client servicing executive at an advertising, PR, research or media agency, moving to the role of a planner for a few accounts, rising through the ranks to become a senior planner and a planning director.
Another possibility is to begin as a management trainee in a corporate set-up and moving up the hierarchy from assistant manager to manager, senior manager to general manager to VP. For example, as a VP in a media company, you could be in-charge of a particular channel or a particular newspaper brand, or a particular territory or edition.
In new media companies like Google and Amazon, many start off as Ad Words managers or Site Merchandisers, essentially client servicing executives, and then move to meatier roles as product managers and category managers.
Over time, some make the transition either to business roles in the marketing function in large consumer marketing conglomerates or to creative roles in media and advertising firms.
Are there possibilities of global opportunities after this course?
There are some global opportunities that open up after this course. However, these do not open up immediately. Market research and advertising agencies with a multinational set-up will be open to shifting loyal employees to markets similar in nature to India. Indian media and consumer marketing companies looking to enter new geographies abroad are another such possibility. The question comes down to transferable skills and your ability to serve an international business so well that it sees your utility in other markets as well.
How is the Communications MBA relevant in the modern economy?
In the modern internet economy, e-commerce and media platforms are bursting with reams and reams of data on the consumer who can be from all parts of the world. To translate this data into actionable points for communication and brand building is a challenge that someone with an MBA in Communications can help businesses with.
Everyone from a politician to a business leader today is a brand on Twitter and Linkedin and needs someone to handle his image and communication online and offline.
With so many platforms and media to communicate, it has become even more challenging to find a unique message delivered well. This is where the communications MBA can make a difference.
What are some of the things to be careful about before taking up this course?
Some words of caution before taking up this course:
Since it is specialised, it will not give you a firm base in other subjects like finance, operations, etc.

It is difficult to transition to other areas unless you get further education and qualification.

Unlike your peers who have completed generic MBAs and working in revenue driven companies, you will often be working in businesses where management is treated as secondary to creatives.

If your real ambition is a creative pursuit like making a film or writing copy for advertisements and web shows, this degree is not the compromise you are looking for between making money and chasing your dreams. Because neither the money matches up to the generic MBA, nor does the creative satisfaction match up to a proper film-making course.