The Amazing Journey Of An IIM International Student Exchange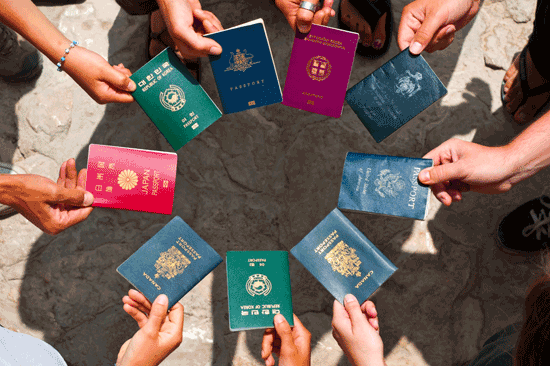 Statutory Warning: This article is meant to inspire you to undertake the student exchange from your b-school. All experiences narrated in the article will be over the top and mind-boggling. At times exaggeration will be used as a tool to entice your imagination and make you swoon!
From the fun and frolic filled party stops of Budapest, to the heart wrenching brutality of the world war era at Auschwitz concentration camp in Poland, from the magnificent glaciers at Mýrdalsjökull, Iceland to the gorgeous beaches of Spain, from the red light districts of Amsterdam to the racing tracks of Monaco, Yes exchange students see it all! That my dear friends is your introduction to the experiences of International student exchange.
For the sake of brevity, let us break down this article into the following parts:
What is it all about?
What are the pros?
What are the cons?
How to plan the exchange?
What is it all about?
Student exchange is an option for the students to pursue one trimester (The 5th) in a European business school. The process of asking students to fill up the interest form starts end of Jan and ends somewhere mid of Feb. The formalities have to be completed with the internship in April and May. Depending upon which business school you are in, you will have options amongst various countries. While the maximum number of exchange happens with France and Germany, offbeat countries like Denmark, Spain, Italy, Croatia etc are also taken by some students. The scholarship you can apply for also depends upon the B-School you choose and the county it is located in. The attendance rules vary across b schools. However, as a rule of thumb, French schools have higher attendance requirements while Germans don't care about classes.
What are the Pros?
Student exchange gives you a once in a lifetime opportunity to experience the culture of Europe as a local international student. It is a very different experience compared to touristic visits you might have made before. For those who have not stepped out of the boundaries of our country before, it leaves them awestruck with varied experiences on travel trips. The exchange has two advantages:
Travel
Understanding of the international educational system.
Back in India, you will force a lot of people to unfollow you because of your consistent travel updates and photographs. That is the kind of travel you undertake in an exchange trip. The count does not run in cities travelled, it runs in countries. I for one travelled to 15 countries. A friend clocked the number 23! About 4 months of low-pressure academics give you the luxury of international travel. You are possessed by the travel demon and the more you travel, more the desire grows. From touristic cities like Paris to unconventional places like Zach Sans in Belgium, you end us seeing Europe inside out. I am a proponent of grabbing opportunities and this is a once in a lifetime opportunity.
Understanding the educational system internationally gives you a wide perspective of how does it all work. You appreciate the quality of education imparted in your IIM more and value the learnings you gather there. You understand your strengths better and identify your competitive advantages on a global arena. It would give you the confidence you need for that coveted international job placement interview back home like no one else has.
What are the cons?
Indian b-schools are always alive and kicking with activity. Giving 4 months to the exchange trip will deprive you of this crucial term back home when you host multiple fests bond with your juniors. Academically you would gain much more back in India than on an exchange trip. Also for vegetarians, food is a challenge anywhere outside India. Cheeseburgers have ham and you either convert or learn to cook. Another con would be that this trip reduces an entire continent from your travel bucket lists for life to soon 😛
How to plan the exchange?
By now you must have realised that I am heavily biased towards tilting your decision in favour of taking the trip. So lets cut the chase and understand how best to plan the trip.
Begin with selecting a b-school that offers this in the first place. (Of course)
Work hard in the first year to score a high CGPA. The seat allocation in almost all schools is done on that basis. So to get a good b school on exchange you need options which the CGPA gives you.
Select a school amongst German, Hungarian, Austrian, Croatian if possible. They are chilled out schools with very low attendance requirements. Also, they are closer to almost all countries and greatly reduce commute times during travel.
Have a set of good friends travel with you or in nearby countries. Travel without company is half as much fun!
Carry all Indian Spices that you can. they are the mantras if Indian cooking.
Travel light. Always.
Fake your return tickets and accommodation details for the visa. It can be done by using an agent who charges 500 bucks for it. You will find much better deals once you are there. Trust me. People save upto 1,00,000 by planning this move!
Get your aural pass and travel like a pro.
I hope this article will help you make a better decision. Reiterating, this is a once in a lifetime opportunity, go and grab it!