American Express Centurion Challenge – 2013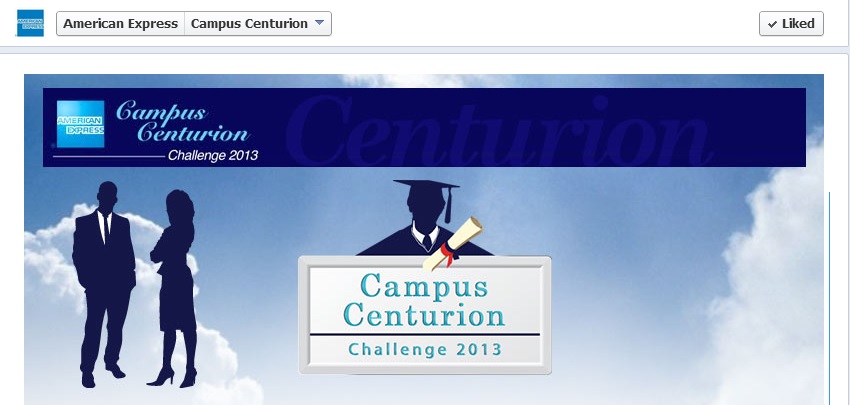 The American Express Campus Centurion Challenge 2013 is a simulation game organized by American Express with the aim of offering the students a pedagogical and professional experience in some aspects of the credit card industry and the opportunity to explore analytics from a practical perspective. This project is a part of American Express's campus communication strategy and aims to enhance students' analytical and decision making skills and enrich their knowledge of the credit card economics in general.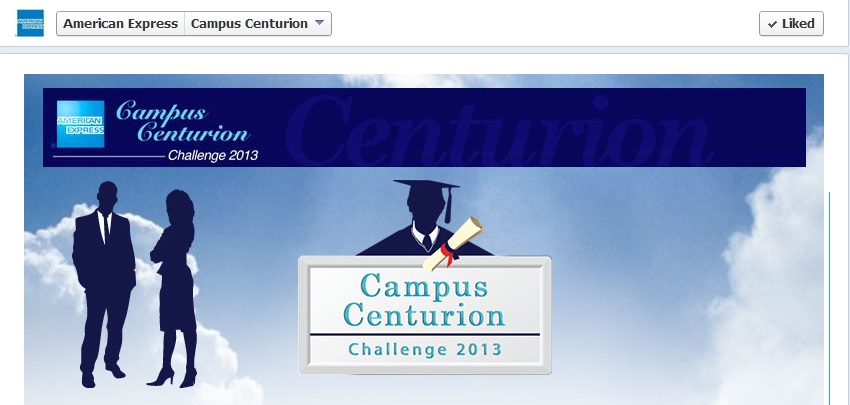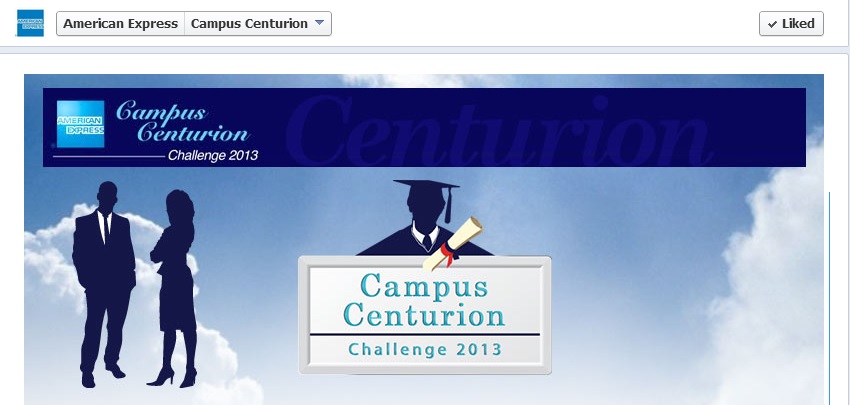 Talking about the game, Bharathram Thothadri, MD at American Express says, "American Express was thinking of a cool way to make management students accustomed to what we do on a daily basis so that you understand and appreciate the complexity of the business".
The Game is open to second year students of two year PG program from IIM Ahmedabad, IIM Bangalore, IIM Calcutta, IIM Indore, IIM Kozhikode, IIM Lucknow, XLRI and MDI Gurgaon campuses. To participate, students register online in teams, each having no more than 3 members. The winning team gets a PPI opportunity for recruitment at American Express India and promised a career with American Express.
To social-ise the game, build awareness and recall among B-Schools, and enhance participation, American Express has engaged, Digiqom – a digital marketing company – for creating buzz about the challenge in the online space. Digiqom has created a Facebook application to engage B-school students, invite participation, and engage audience in the eco-system. A link on the landing page redirects prospective participants to the Amex Careers microsite. The long-term goal is to build recall around Amex Careers. The winning team in the game gets an opportunity to make a career with American Express India.
As Deepak, the runner-up of the Centurion Challenge 2012 says, "It's all about the excitement of predicting what your opponents might be thinking and coming up with a strategy to beat them." According to Jayatu S Chaudhury, Vice president, American Express, 1100 students participated in the game last year. The most interesting thing about the game is the real time decision making in limited time, usage of Game Theory concepts, understanding of various aspects of the credit card industry and exploring analytics from a practical standpoint.
As the teams are getting ready to enter the final round, we keep our fingers crossed. May the best team wins!