Amidst The Chaos – MDI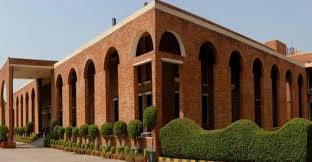 Living in a city like Gurgaon, the first thing that comes to everyone's mind is that it is a corporate hub. A city filled with companies that drive the economy of the country. The big corporate houses that are striving hard to achieve an edge in the competitive world.
But amidst all this chaos, all these market fights, all this competition lays a campus spread across acres, lashed with trees and plants, building the future of the country. Yes this is the Management Development Institute, an institution where people dream to come, an institution that shapes the bright minds of future and at the same time makes the 2 years of B-school the most memorable one. For me, it's just been a month and it already feels like I am a part of this family. This is the warmth with which this institution treats a person.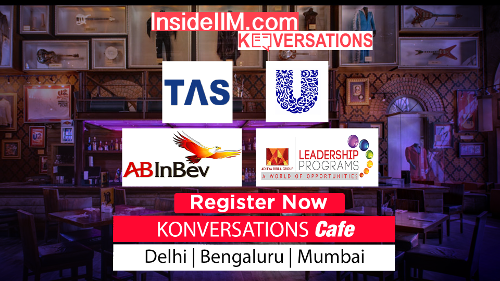 It feels like a completely new adventure where you meet people from every corner of the country, each belonging to different background, interact with them, listen to their stories, their experiences, share your own story with them and all of this creates such a positive energy and when this energy is directed into the right direction, the result is magical. As any good B-school, the academic rigor at MDI is exuberating but after a long tiring day, there will always be one creature who will wait for you to just hold it and talk all your stress out, it will simply sit there listening to all your complaints and ranting and still love you the same every day every time.
Yes the journey is filled with challenges but it is exciting, it demands efforts and hard work but it also gives back love and affection, it expects sacrifice but it also surprises you with rewards and above all this campus will always welcome you with the same warmth be it 2 years or 20 years.
Aditya Birla Group
Being a student of management, it is my goal to work in a big corporate house and being able to implement all the concepts and models in the right environment to achieve a strategic advantage. And being a part of this group will provide me with this opportunity. The group constitutes of various companies catering to different segments and one of the companies under the group is Aditya Birla Capital Limited. It is one of the largest financial service players in the country. I have always been intrigued by the concept of how money creates money and have always found myself interested in understanding the financial aspects of every problem. And therefore, I wish to work in one of the largest financial company of the country and harness my acumen to carve a niche for myself.