An Amalgamation Of Excitement, Challenges & Chaos – Saurav's Internship Experience At Cognizant – IIM Ranchi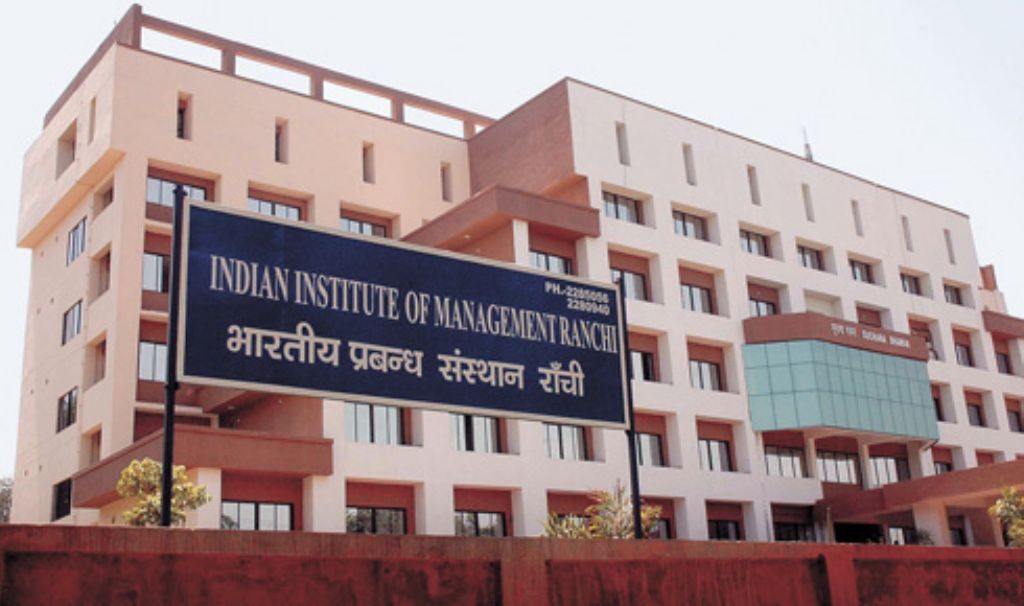 If taking admission in IIM Ranchi-HRM was the happiest instance of my life, getting an opportunity to do my summer internship at Cognizant gave me equal amount of happiness. Like any other 1st year MBA student, my initial aim was to bag a decent summer internship opportunity in an organization belonging to an industry of my choice. So, I prepared myself to achieve this objective.
Being an HRM student, I worked on my communication skills, gathered decent level of knowledge on my core subjects like Organizational Behaviour & Human Resource Management & also on other subjects like Marketing Management, Qualitative Techniques. I read newspapers to update my knowledge on current affairs. Also, within 2 months of joining IIM Ranchi, I had applied to different student-run clubs & committees. After few grueling rounds, I got selected in the Student Facilities Committee (SFC) of IIM Ranchi. This role enabled me to work on my management skills, decision making skills & also put me in a position with decent level of  responsibility to work for the institute. I realized that if I could have a part of my summer internship interview discussion regarding this role, then this will help me in converting the offer, as I was quite sure about explaining my responsibilities & work in my committee.
Having a prior work experience of Tata Consultancy Services (TCS), I wanted to intern in a IT Company. For summer internships, several organizations came to campus before Cognizant. However, Cognizant was the 1st organization for which I sat for the interviews. After the CV screening round, there were 2 rounds of interviews. I really wanted to get the offer from Cognizant & I ultimately made it. It made me really very happy. After few months, I got the internship location as Chennai. I was really excited to go to Chennai as it was a new city for me.
I had my induction at Cognizant in Chennai on the 1st day of my internship. I got to know my office location on that day itself & I was required to report there next day onwards. My mentor's details in Cognizant was given to me a few days before my internship starting date. So, before reporting to my office on the next day, I called him up and asked him about the office address. I reached my office on the next day and was welcomed quite warmly by my mentor & by the team with whom I was supposed to work for the next 2 months. During the initial few days, I left office pretty early because Cognizant provided me accommodation only for the first 15 days of my internship period, so I had to search for an accommodation as soon as possible. Finally, I got a decent paying guest accommodation and shifted there after a fortnight.
In my office, the working environment was quite good. I was made to feel very comfortable by my mentor and team mates. My mentor clearly explained to me my project, and he and my team mates were always approachable to clarify my doubts, in case I had any. I made my project proposal on time and the project then kicked off. However, in between, I got a new person as my mentor. It was a great learning experience working under him. I acquired knowledge about the various work processes in Cognizant. As part of my internship work, I was required to interview ex-employees of Cognizant. So, I conducted telephonic interviews of close to 200 people. This task was quite hectic as I made calls to these people throughout the day and had to persuade them to speak with me for sometime- persuasion was important as all these people had left Cognizant & thus, they had very limited inclination to discuss with me about Cognizant. Hence, this was a difficult task. On several occasions, many of these people didn't respond to calls.
The task became monotonous at times as well and it required lot of patience from my part. I however, was able to successfully complete the interviews. Another good aspect of my internship experience was that I frequently used to go out for lunch with my team mates- they never made me feel that I am not a full time employee, they always made me feel a part of the team.  We also celebrated birthday parties together. Amidst all this, I never realized how time went by when I found out that I had approached the last week of my internship. Weekends were quite fun-filled in Chennai as I went to see different places in the city and almost on all weekends I had awesome Bengali food in a famous Bengali restaurant.
However, there were some challenges in my internship experience. In the last week, my mentor reviewed my analysis of the project and told me to make significant changes to it. As there was limited time before the completion of my internship period, it was quite challenging to make those changes. I, however, extended my working hours on the last few days and made those changes. There was a 2nd round of review by my mentor and he again advised me with some changes on the 3rd last day of my internship.
So, I further made those changes, as per his directions. Hence, this resulted in a bit of chaotic situation towards the end of my internship. Despite these challenges, I was able to successfully complete my internship project on time. Overall, it was a great learning experience working with the team, working under my mentor and working in Cognizant. I had real time experience working as an HR in an organization. I also had the experience of extensively using MS-Excel & MS-Powerpoint, thus my presentation skills and excel skills also enhanced during my internship experience.