An Engineer's Journey To IIM Rohtak – Vaibhav Gangwar

My journey to IIM Rohtak can be summarised in these four words: tedious, exhausting, challenging and memorable at the same time.
Tedious: My journey started during the second year of my graduation, long before I even thought of appearing for CAT. The platform was being laid unwittingly as I formed a small team with two of my friends for helping me with projects. It was tedious, not because it started in the second year, but because…how do I put it?! Let's just say that instead of following "y=mx+c" (the straight line curve), we took a detour and ended up in "r = ae θ cot b (The Spiral)".
Exhausting: For most of us, the preparation phase is gruelling because of the hard work we put in, the hours we spend at the same place practising the same concepts again and again. However, it was not just that for me. Our 'spiral' grew denser by the day! The team that I had formed grew extensively and soon I was managing about 15 students. In the next two years, it grew to a size of 25, competed in two International Projects, conducted workshops for students in schools and in our own college, grabbed projects from private firms for shooting, tied up with IIT Ropar for yet another International Competition and also worked as a start-up for a year. I had a strict timetable during those days and I would start my day at 5 a.m. for test flights (of drones) and would be up until midnight; that too if everything during the day went as per the expectations. This exhausting phase was actually the transition phase. I was more or less a manager during the third and the fourth year of my college, as I knew something about everything that we were doing but there was probably not a single thing I could handle without the technical expertise of my team members. All these are basically everything that I talked about during the PI, hence an important part of my journey.
Challenging: During the last five years, the realty sector might have looked on the charts but I know the reality to be otherwise since my father's business suffered big time on account of the recession hitting the sector hard. After the dramatic decrease in income for 3 successive years, my father's firm was shut down last year after accounting a loss in FY-16. I did not enrol in any coaching institute. I couldn't afford the expenses. So, at the end of four years of my graduation, with no job, I was standing in the middle of nowhere, with my resume saying Electrical & Electronics Engineer. My achievements and extra-curricular activities suggested something totally different. I had a dream. That was to study in a premier business school. I pursued my dream.
Memorable: The competitions, the tours, that interview on NDTV, the first paid project for Parle in Mumbai, the last week before CAT, the "forever alone" moments while preparing for CAT, the time spent gazing at Rachel Green's cute face, and most importantly the friends I made through this struggling phase, they all helped in making this journey quite unforgettable.
Going forward, I have huge expectations from myself. I wish to contribute to the vibrant culture at IIMR. In the next twenty months that I am here, I look forward to an enriching experience, one that will stay with me for the rest of my life.
To those who ask, why MBA after engineering, here's my answer, "Move on when the time is right. There might be far better things waiting for you, things that you could never ever have imagined, had you been reluctant".
————————–
About the Author:
Vaibhav Gangwar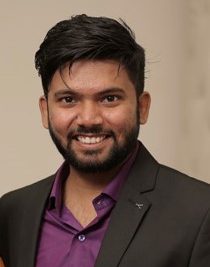 Vaibhav Gangwar loves playing cricket and hanging out with friends in his free time. An engineer from GGSIPU, Delhi, he is joining IIM Rohtak for the Post Graduate Programme in Management.