An Eventful Couple of Months – A Lifetime to Cherish – Internship in an Investment Bank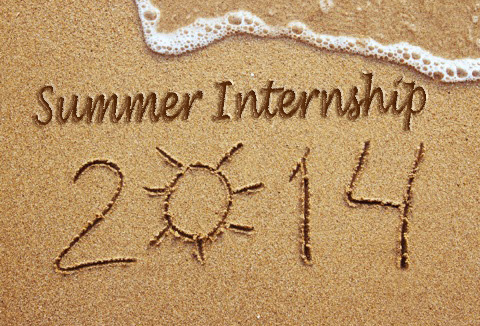 12 November, 2013:
"Well Mr. ________, you could report to our IT India head, your past experience in development of software for ________ (a reputed I-bank) would help us in building a better infrastructure… don't you think?" A lot of things were going through my head all at once. Here I was sitting, interviewing with a bank, hoping to try my luck with the financial services sector – a long cherished dream – and it seemed that my ex-love IT had yet not given up on me. In my mind, I was thinking – "Is this guy testing my preferences by putting forward this question, that how interested am I in joining a bank, or is he really earnest about me in joining their IT team?" I swallowed hard and took the same stance that I most often take, for time was too short, the interview had already gone on for more than 30 minutes and there was no time to play mind games any further – "Sir, if I am to work in a bank, I will work in one of its core divisions. I know that IT is indispensible for a bank, but I feel that I should use this opportunity of summer internship to try out something new – something which I wanted, just to see if I am better at it. I have no problems in working with the IT team – I am willing to take it up as a secondary duty provided the bank takes care of my priorities." "OK Mr. ________, thanks for your time." Little did I know how this was to come true at that time!
I came out of the room with mixed feelings – the interview had gone well for the most part, but the ending was somewhat perplexing. The placecommer was having a longer than usual chat with the interviewer – whether I am offered the position or not will be communicated to him. Seconds do seem like minutes at such points of time. Finally after a couple of minutes the placecommer came out – "He offers you the position, think carefully before you affirm – weigh the other options you have…" , the remaining  part of the caveat got drowned as the tension in my mind eased off… I just blurted out a small "I accept." and left for my room. It was somewhat "a dream comes true" situation and I wanted to enjoy the moment, alone, before calling home.

12 March, 2014:
The internship program with the bank was a highly structured one. We were to join at the head office in Mumbai. I am provided with my project details – there would be two projects actually, one being a study on the inter-effects among the spot, forex and non-deliverable forwards markets for the USD/INR currency pair and other being a design of a forex calendar carrying the bank's branding. My final exams were approaching, but I contacted one of our distinguished fin profs and asked him about papers and other study materials which I could follow meanwhile to prepare myself so that I could deliver my best. These papers would help me a long way in course of my work later.

06 April, 2014:
I leave for Mumbai from my hometown. Mumbai! Financial capital of India – the city of wonders and opportunities! It's not our first tryst though, for I had already spent two years of my work life after undergrad college here only. A lot many fond memories (including preparing for and clearing the CAT) and friends and relatives I have here, and I had already planned to meet all of them. Also I had to help in organizing our alumni meet, hang out with other friends and class mates on weekends – and of course do my work.  "It is going to be a lot more eventful than I thought, and I will ensure I make the most of my two months here", I said to myself.
To begin with, I felt excited as I took the taxi for Marine Drive from the airport – the most beautiful part of Mumbai. I was in contact with an ex-colleague and good friend who had made an arrangement for me in one of Mumbai University's hostels that was located just beside Marine Drive. Networking and contacts do help, you see, sometimes in unanticipated ways as well. It was a real nice ride. I met my friend waiting for me at the hostel – and completed the formalities.  It was nice to meet with an old friend after a long time. It was already evening and I think it is anybody's guess where I spent my time from then till dinner – obviously on the embankment at the Marine Drive! What a wonderful start to the story it was!

07 April, 2014:
We were to join, in fully business formals, at the bank's head office by 9:30 am in the morning. By the time I completed the morning rituals, the clock showed that it was already half past 8. I was planning to take the train from Churchgate station, but thought better of it. First impressions do matter, and the last thing I wanted was to be tardy on the first day. I promptly took a taxi and reached well before time.
As I entered the building, I was overwhelmed by the enormous lobby. It was so well organized and inviting. There was this giant television of the size of a quarter of a cinema hall screen that was running stock tickers and a few business channels simultaneously, as well as running the bank's ads. I think I was standing there wonderstruck for about 5 minutes, as employees entered and went past.  I saw a small huddle of ladies and gentlemen at the corner of the lobby dressed in business suits like me and went up to them. I introduced myself and exchanged pleasantries as others shook hands with me. It felt good to be a part of a group of brilliant individuals from top b-schools across the country.
The day and the next were spent in introducing ourselves knowing one another and all. We were a fairly mid-sized group with people from different parts of the country. There were several group activities like playing skits, designing posters, etc., in between short "power talk" sessions from a few people from the top leadership team and from those heading the various divisions within the bank. We were also told about our evaluation criteria and the PPO (Pre-Placement Offer) process (trust me, this one is the most vital piece of information and I was glad that I got to hear about it so soon from the horse's mouth).
The HR was committed to making the entire program as eventful as possible – they divided the interns into two groups – one group was to shoot a video covering the program and the other was to come out with a magazine on the same. I was made a member of the previous group.
On the 8th, before leaving, we were introduced with our "mentors" and "buddies". The buddy would be actually the person who I should report to directly; the mentor would typically be his line manager or the head of the team to which one's buddy belonged.
In conformity to my project, my mentor and buddy were from the India Forex team. Over a short round of snacks in the evening, we had a meeting among the three of us, where we introduced ourselves and I was briefed about my work a little. I was also shown my location and allocated a desktop terminal. It was already well past 7 by that time. We bade goodbyes to one another and left. The Mumbai weather was nothing short of a hot spring, and it seemed that I was finally beginning to feel the heat – "Your time has finally arrived", I said to myself.


08 April, 2014:
"Check! Check! Check! Sir, take a fresh rate…", "Sir, what is the ongoing for Caddy and Aussie?", "Sir we are expecting better rates around afternoon…if you would be selling", "Today is the expiry date of your contracts, Sir; would you liquidate or roll over?" – I was standing in the dealing room at 9 pm in the morning (the forex market starts at 9 am) and wondering whether it was a dream. The place I was to sit throughout my internship was actually the dealing room, and my terminal was just beside one of the forex dealers. There were traders sitting with multi-screen terminals where tickers, charts and all were displayed. Phone calls were coming in incessantly and television sets displaying business channels so that the traders could stay abreast the latest public information. "Markets are fascinating", I often used to think – but it was more exciting beyond my wildest imaginations, now that I was experiencing it. There were other desks as well, the bonds desk, the commodities and equities desks and so on. My buddy showed me around and then we sat down to decide my goals in detail and submit the goal setting document by the end of that day.
This was a very, very important day in the internship – it would decide actually the course that I would take for the next two months. Understand that, people do not believe that interns will make much difference or add much value to the firm. Not many rejoin the organization later and the time period id too short. It is you, however who can strive to use this time well to gain valuable insights about the future course of your career. And if you wish, you can actually value add. A new joiner is a long term prospect – people will spend time in training them, but not an intern. But if you are serious, you can always buttonhole the right people and seek their help and guidance. It is your internship – you are to take charge. You are to manage it for the good.
When the HR identifies a department where an intern is to be inducted, the concerned official from that department has to find something useful for the intern to do. Often the constraints like time, procedures, and all are overlooked, and the goal setting becomes difficult. For my case, I had to design a calendar branded with the bank's logo, meant for forex guys – but my buddy did not have much idea how to go about it. Forex calendars typically carry information about economic events that are scheduled to happen across nations whose currencies are actively traded, say for example the dates when the US Fed comes up with the CPI, Employment, etc, figures. It also shows when the country is on a holiday – traders take a position in the currency accordingly.
Now there are already a few table calendars for forex traders, where do we value add? That was my prime thought. My buddy suggested that I could use Adobe Photoshop – the output could be printed and used as a calendar. But I suddenly came up with another idea – why not make a dynamic calendar? Traders use MS Excel; why not write a macro that runs and produces a calendar ike output in Excel? The idea took off – nothing like that existed back then, and with this I knowingly introduced IT back into my life – writing a macro of this stature that would run seamlessly involves requirements gathering, coding, testing, maintenance and deployment – a full scale IT project. The primary work on the study of the currency markets was pushed behind the scenes – as the bank could now feel that there could be a big value addition coming up their way – they could easily distribute the calendar to their clientele and other banks as a brand building exercise. But I was determined to keep the IT stuff as secondary – for this I needed to complete the calendar as soon as possible.
10-11 April, 2014:
These two days were spent in getting to know the forex team and seeking their inputs for building the application. People helped me with data sources; some even provided me with the table calendars on their desks to form an idea about how the usual calendars look like. People, in general, were very helpful. I also began to refresh my Excel VBA basics.
The best part was that I could work on my laptop. That way I could go home and carry on the work. Initially the shouts and general chit chat on the trading floor proved bothersome, but I got used to it in a week. By Friday end of day a "thin skeleton" of the calendar was already there – the words "Good Progress!" uttered by my buddy with spontaneity told me that I had been able to steal the initial part of the show. Meanwhile, I had already contacted with a few alums working here while in campus – I took out some time to meet with them over a cup of coffee in the break out area.
I came out a bit early at 6:30 pm and took the train that day. I had bought a first class season ticket by then. The compartment allowed me to have a seat easily, and I would spend the time of my journey usually to read the papers and materials related to my first project using my tablet.

12-14 April, 2014, Long Weekend:
The Saturday morning went in "aggressive coding" – I was trying to complete the calendar in 3 weeks and go for the other project. However fatigue set in, and I went to meet another friend, a current classmate of mine at Charni Road. Sunday morning – coding again. But the evening was spent well – a third friend interning with another company paid me a visit – he had never been in Mumbai before and wanted to see the Marine Drive. From there I took him to the Gateway of India which is nearby in Colaba. We decided to visit the Elephanta caves next Sunday. An evening well spent.
14 April was a Monday, another holiday due to Ambedkar Jayanti. I decided that, for a change, I will do no further coding that day. Instead I decided to continue with my ground work for the initial project. People in my team had suggested a few books about forex market basics that would help me in my project. I went out and bought a couple of them from a shop near the CST Terminus.

15–18 April, 2014:
The week went with full scale coding for the calendar. Many new features, both required as well as additional was incorporated. The calendar was shaping up. On Friday, I was almost sure that I would complete the stuff over the weekend – incessant work was paying off; however that was not to be.
Work on the video journal was also flagged off during this week. We had a few meetings in planning the entire sequence that was to be shot this week.
19-20 April, 2014, Weekend:
I got up and was planning to build up the database for the calendar – when the friend at Charni Road calls up and requests me to take him to a well known restaurant. I could not refuse – in fact, I was really feeling tired now. Hence, no progress. The next day the other friend and I visited the Elephanta Caves as planned – so I entered office on Monday the 20th with my work in the same position where I left it last Friday. So much for completion of the calendar!
21-25 April, 2014:
I was determined to end work on the calendar this week. There was a holiday on the 24th as Mumbai would go on vote for the Lok Sabha elections on that day. By Wednesday, the entire thing was quite up and running – only the databases part remained; it was a manual job and I spent the Thursday morning building up my database. However, by evening I felt tired and watched a movie. On Friday, I continued with the database and introduced some changes as suggested by my buddy. This took a lot of time – any person familiar with coding will understand how it pains to change parts of an already up and running code.
26-27 April, 2014, Weekend:
Finally, my database is built by Sunday afternoon. I spend the evening at Marine Drive – happy that at last I shall be able to work full time on the first project.
28 April – 2 May, 2014:
We rolled out the calendar on the forex desk on Monday the 28th, and the inevitable happened. There were no bugs – that was the good part; but there were a lot of user complaints about "I want this and I want that"; while I had planned that I would read my books and papers till 9th and brush up or learn all Econometric and Statistical tools by then, I felt that it was not to going to be that way as I would have to implement a lot many changes. So life remained pretty much the same, except for the fact that I transferred all the files to the office terminal, determined that I would rather give my evenings to study rather than to coding – the calendar was taking away more time than it deserves – the bank saw value in it – it was beneficial to them. As for me, I was trying to show that I could also try to deliver value through the first project as well. In fact, I was told that the first project was meant for my benefit – whatever I could learn – my learning would be the final outcome. I was determined to do go beyond that.
3-4 May, 2014, Weekend:
I was also in the organizing team of our alumni meet event, and that required sponsors. Suddenly I felt that I had a third project at hand; that of finding sponsors. The event was to take place on the 10th, and there was almost no time. So on Saturday I set out for the probable sponsors – many of whom I had mailed previously seeking their time. I went to a lot many places in and around Mumbai and met a lot many people from different firms over this weekend – it was a real active but enjoyable weekend, I felt.
5-9 May, 2014:
                I had managed to complete the codes in my laptop again over the weekend at night, and this time we rolled out the calendar in the futures and forwards desk. On the 5th and 6th, I prepared a 14 page user manual to accompany the calendar and incorporated a requirement for the calendar that had arrived from the futures desk. On the 7th I took a half day to meet a few more sponsors. By 8th, I felt that I had read enough for my first project and it was high time I began work on it. The mid-way review was on the 20th, and I wanted to have something concrete to show that day to the people concerned.
I asked my buddy about the data collection process – it had to be done from a couple of terminals located at different points of the dealing room. The tests that were used in all the papers I studied are not typical of those taught in b-schools. Many of them are so recent that papers related to these are still being published and there are debates and criticisms going on actively. I had to refer to many books and journals as well as papers over the net and the office library to get a basic understanding of how these tests work.  I wanted to do all the tests using Excel for simplicity – but most of the tests were so complex that it was simply not possible. It was inevitable that to value add (I am beginning to hate using this phrase) to the bank's repository of information through sound research, I had to learn another tool – and this was "R", an open source, powerful tool for Econometric and Statistical tests.
10-11 May, Weekend:
On Saturday morning, I was struggling with R. The evening was well spent with alums and a lot of networking and fun. It was nice to see the hard work that we had put in to organize the event pay off – people were enjoying. On Sunday I decided to take a break and travelled to IIT Bombay to meet with a few friends.
12-23 May, 2014:
All the hard work and study put in till now was going to full use. However, macros were still there – the huge amount of data from the three markets (spot, futures and NDF) that I was downloading each day was not complete – all the missing points had to be interpolated, unnecessary and bad data had to be filtered – and I understood that it was a humongous task if done manually. On the 12th I spent almost the entire day in writing a macro that will filter and prepare the data for me. After this I used to work on the data each day, and started building a model for price prediction. My buddy took to my work so much that when he felt unable to help, he would bring people from the bank's research team to help me in my work.  As part of my primary research, I also got to interview a few traders on the floor. By 22nd, we had a very crude model in place. It would take in the prices for the day and based on the theory I had developed, predict near future prices, with data refreshing every second. It was built in Excel, and Excel is not really meant for such work. In fact, proper model building, I learnt later, requires a huge time and investment.
The midway reviews took place on the 20th, and the calendar got attention. I was put in touch with the legal department to formulate a disclaimer for the thing since precautions had to be taken if the application was to be used by external clientele.
Also during this time I had to shoot my part of the video journal where I stated about how structured the bank's internship program was. It took three shots before I could deliver my monologue properly. I guess I am not the best of actors, anyway.
24-25 May, 2014:
                On 24th, Saturday, I paid a visit to an uncle, my only relative in the city. I also met her newborn baby, my cousin sister. It was a truly enjoyable evening since it was more than a year we had last met. From Sunday, I started my final part of the work before going for my final review on the 2nd of June.
26 May-1 June, 2014:
Those associated with the IT industry would know how documenting code is a "pain in the back". Day and night I worked, with extreme diligence to document the calendar code, the procedure for maintaining the database and few macro basics (since the people who would maintain the application from now are all finance people with no idea about IT stuff). I also documented my theory, test results and model and built the final presentation. The total number of documented pages was more than 100. Anyways, by Sunday the 1st I was feeling confident about the final show.
2-6 June, 2014:
The final week was also an eventful one. On the 2nd I delivered my final presentation – two traders from other desks in the dealing room were present there to review my work. I thought that they would be bored by the theoretical stuff in the first project but I was wrong – I was bombarded with question after question – and I tried to answer them to the best of my abilities. The calendar had already created a buzz around the office and they too, were eager to see it. The moment of triumph actually came when they asked finally, "And you did all these in these two months?" I had tried my best, I replied. It was then that we had a short discussion on model building – they were impressed by the work but pointed out that it was crude, which was okay. A model is usually built by a team an may take months to years before being put to use, I learnt.
The week was almost a vacation in office – my mentor took me out for lunch in Hard Rock Café on the 3rd. On the 4th, I took a half day to have lunch with my old colleagues at my previous workplace. With this, my aim to meet all my friends and relatives was met. On Thursday, I was scheduled to deliver a small presentation to the traders on the floor about the work that I had done; but due to some unexpected problems that did not take place. I mailed my presentations to everybody instead. On Friday, it was all over – the video journal and magazine were launched as the group of interns was treated with a grand farewell party. That marked the end of the entire event and a very eventful two months for me.
———–