Uncategorized
An Interview with Mr. Rahul Chhabra (IFS: 1987 Batch) and IIM Calcutta alumnus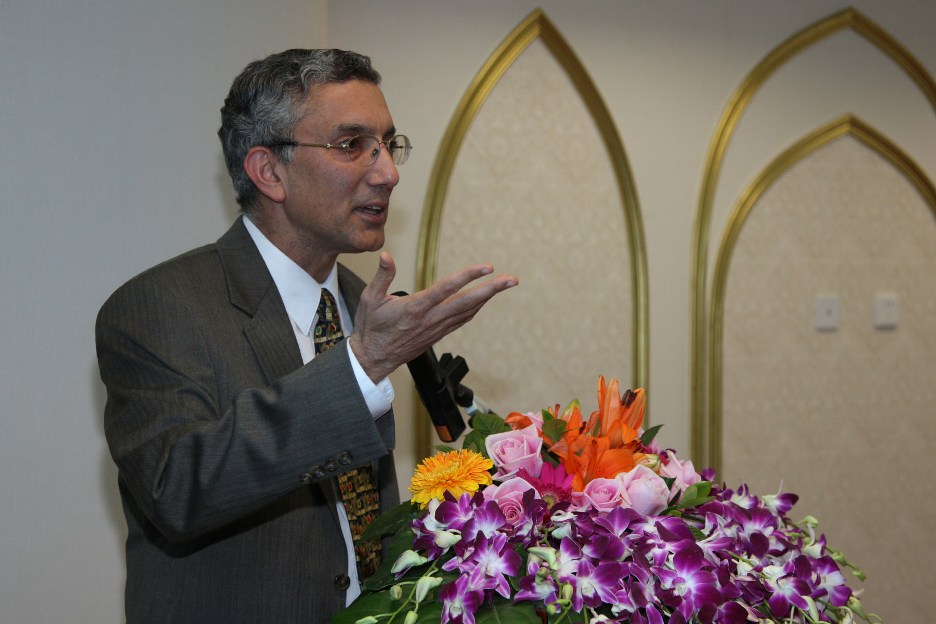 Mr. Rahul Chhabra (IFS: 1987 batch), 20th batch alumnus of IIM Calcutta, delivered an insightful lecture on the dynamics of Indian foreign policy during his visit to the campus. The Public Policy & Politics SIG arranged for an interactive session with him with the main topic being 'Economic Diplomacy: The Hidden Story of India's Growth'.
Mr. Chhabra has an undergraduate degree in Economics from St. Stephens College, Delhi University. He also has a graduate degree in Economics from Delhi School of Economics and Masters in Business Administration from the Indian Institute of Management Calcutta. While serving in New Delhi, he worked to promote foreign investment flows into India. Later, he served as Director for External Publicity at the Ministry of External Affairs and Director in the Foreign Secretary's Office. During his stints abroad, Mr. Chhabra has served in China, United States, France, Belgium, Senegal, and the Philippines.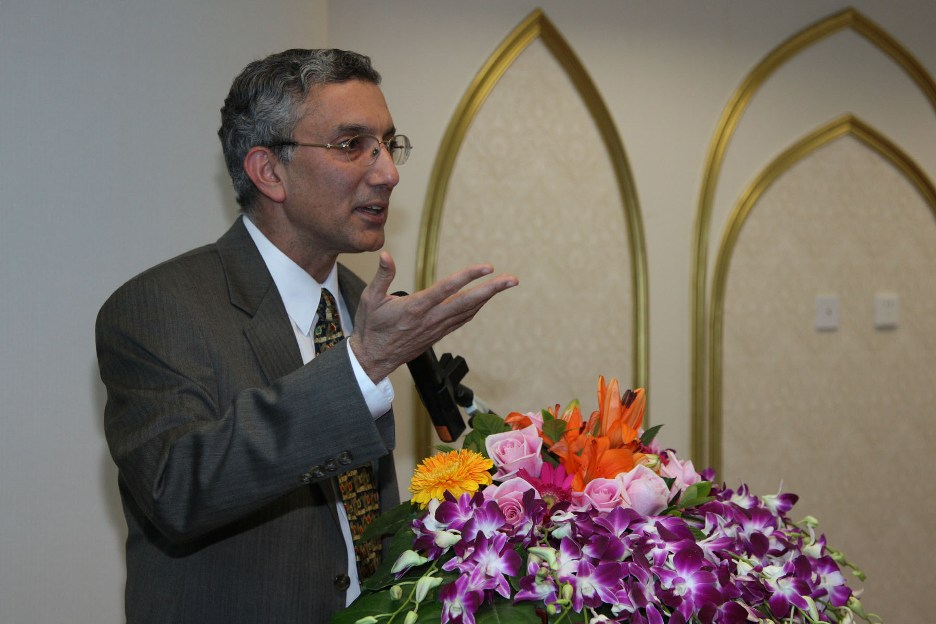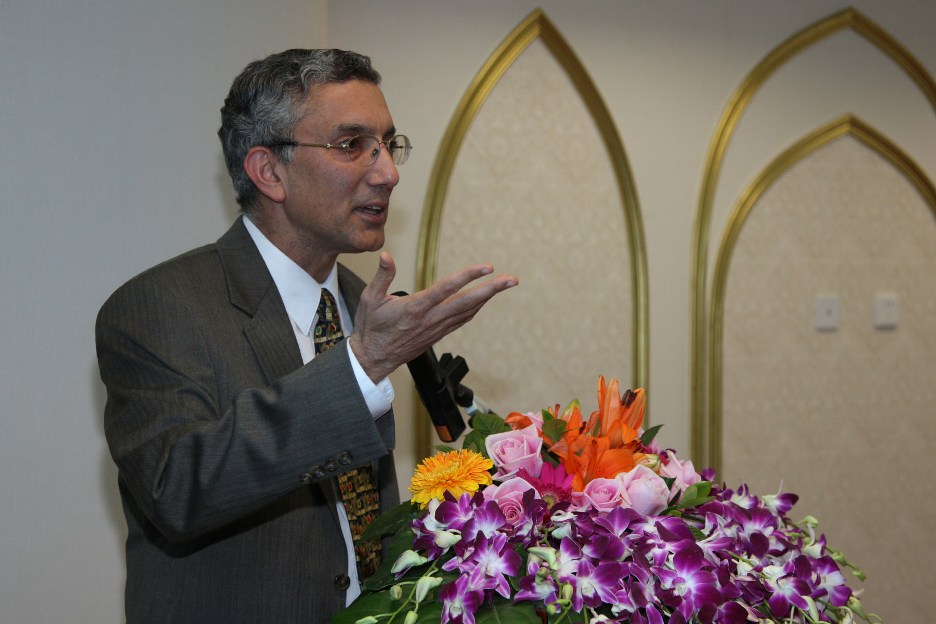 Post the session, he had a candid chat with a few of us and discussed on various aspects of his professional life. The major things that featured in the discussion were a bird's eye view of India's transformation into an economic powerhouse, significance of India's role in Afghanistan, impact of India as a cultural giant in the sub-continent and Pharmaceuticals as an industry that remains under-tapped. Please find below the transcribed interview with Mr. Chhabra:
Q.) You were someone who was one of us (a PGP here), who went on to be a diplomat. Could you tell us something about your decision to join the diplomatic corps and what made you take that step?
That's an interesting question. My father being an IFS Officer and posted in Tokyo, I was exposed to the foreign services. I always dreamt of doing the same. I was here (management) so as to have a back-up in case I don't make civil services. In my case, luckily I made it. That's not to say what we learn in management is of no use.
Q.) How did your education in the management help you as a diplomat later on in your career?
Learning at IIM Calcutta really sets us apart. It may not show up in concrete way but in terms of how we are trained to respond to any situation is completely different. The way we approach an issue by thinking of a solution is different than that of a normal administrator. This sort of positivity and problem solving ability forms a part of your everyday life.
Q.) You have been a diplomat for a long time now. You have seen the transformation of India as an economic powerhouse from somebody who is seeking investment to somebody who is capable of giving investment. So what has been your experience of observing this transformation?
One thing. Transformation has to be seen to be believed. Luckily, I have lived through it. Initially when we joined services, we were seeking investment or more of seeking funds. Then, India was not in a very happy state. From that to where we are today, we are one of the largest providers of aid in some countries. Over $2 billion in Afghanistan alone. To be able to give $2 billion puts us right up there. For Africa, PM just announced $500 million. These are huge amounts. We get in nearly 4000 people from around the world, paid for by government of India to come and do courses of all kinds, in India. So, we are now in a completely different category.  There is a huge transformation in what we are actually doing. Earlier when you went out, rest of the world was not keen on interacting or finding out what India is thinking on what is happening in WTO, what we feel about anything. Today when I walk into a room and I'm an Indian diplomat, people seek me out. They need to know what India's view on anything is. India now matters and it counts. Things only look much brighter. The world has already acknowledged that.
Q.) For us as a new generation, we have for the first time seen India act affirmatively as far as Afghanistan been concerned, which is in the context of economic diplomacy. This is, in my opinion, new for India's history as an aid-giver. What, in your opinion, will be the strategic implications of this move, which seems to be very well planned?
Afghanistan is a critical country for our security. That is where the terrorist training camps are also there, in addition to Pakistan. It is very important for us to have a stable neighbourhood. Some of us don't realise that India can't grow in a vacuum. If your periphery is on fire, literally, that fire is going to engulf you. It the part of the Diplomacy to make sure there is a peaceful and stable neighbourhood and democratic, hopefully. What we should actually aim for is that those people, the neighbourhood that here's the giant growing at 8%-9%. They can plug into our growth and grow. For Example, Bhutan's hydropower production, just by India buying from the power plants there, the per capita income of Bhutan has actually doubled. And everybody there knows that their income has doubled because India is paying for power. We are trying to do the same for Nepal. Sri Lanka has so many flights to Singapore. They are all plugging in because the Indian economy is growing; travel (tourism) is growing. We must plug in and make others stake holders in our growth.
Q.) Yes sir, that is true. But as far as Afghanistan is concerned, it is economics mixed with strategy. I know it is not possible for us to estimate what they wanted from doing something like this. But what I would like to know is, what more is India planning to do in situations like this? This is the first time that India has ventured out and helped somebody with strategic implication in it.
We do it all the times like in Bhutan's case which is strategic. Maldives is another case where we send them subsidized food. Afghanistan is a very different model with the finances being very huge. We ask them what they need and provide them the same. Mid-day meal mainly biscuits (high-protein biscuits) and Indian bus service, 500 of them in Kabul. A bombed out school was fully rebuilt by India. All these are on the ground things like building a road, laying electricity transmission lines, etc. There have been attacks on us too. We lost a colleague of mine in one of those attacks and engineers on the road too. More than money there is blood spilling out there. People are still completing those projects. We don't have an exit there. We don't have an exit strategy. You can't exit from your neighbourhood. This is our neighbourhood. This is where we belong. Either it's stable or it's not.
Q.) The most popular notion among youngsters is that India is a strong cultural capital. India has an impact as a cultural giant in the region. It must have had an effect on other aspects of diplomacy, at least within the neighbourhood if not elsewhere. So could you tell us something about what you have observed?
Yes. We tend to under estimate this soft power but it is clearly visible. Once, we were in Gambia, I was driving and there was a ferry crossing. The ferry is just a plank of wood. I was standing there and waiting to board the ferry, there was a 10 year old kid. Using the number plate he identified that I was from India and started singing a Raj Kapoor song. I'm talking about '89-'90. They don't speak Hindi or English. Of course he might not know the meaning but he sang the song completely, he knew everything. We need to capitalise on it (powerful cultural background). It's not a bad thing. They have positive feelings towards you. By capitalise, I don't mean making money out of this because some guys likes it. He has nice feelings towards you. So, that was Raj Kapoor at that time but today also, all across central Asia, Amitabh is well known. Going back to the original question, the whole south-east Asian neighbourhood is influenced by Indian philosophy (Ramayana, Temples of Angkor wat, etc). Buddhism. It has spread up to China. The Buddhism they know came from India. The younger generation have great respect saying "you people gave us Buddhism".  All sorts of these little cultural things put together give us this soft power which is a great thing to leverage. The young generation these days listen to Bollywood songs in discos. People don't even realise that this is happening.  You do a Bollywood night, it is a sell-out.
Q.) These days, there are more youngsters who are setting up their own ventures. What is the transformation in India's image and also what new opportunities do these changes bring to the businesses in India?
The new opportunities are completely limitless. It's just, we have got to think and think big. The opportunities available are unimaginable. I'm just surprised that nobody has grabbed it.
Q.) Could you give us examples of Industries which are under-tapped?
Pharmaceuticals. I have dealt with them when I was in Manila, Philippines. Medicines are 10 times more expensive.  This is a clear market. Prices are 10 times the cost. How much more will it cost to do whatever needs to be done? Corporates are satisfied with the market in existence. So they are growing at 10-15%. That's fine but my question is why not 25%? Why not 35%? What is holding us back? I understand the risks of over expansion. So, I think we aren't pushing boundaries to where we can easily push it. Nobody is asking anymore what they were asking earlier "oh  India… will it succeed?" That is all now passé and everyone knows that you are on your way and you are on the right track. Central Europe which I now deal with is full on niche technologies and they are up for grabs. China is constantly going there and taking it.
Q.) So, what does the external affairs ministry do to provide this sort of a reverse feedback where it tells the corporates, entrepreneurs and the general public about these opportunities?
One, it is immediately put on our website. Different embassies follow different models. Broadly this is what they would do. They inform the chambers of commerce because obviously, they can't inform individual corporates else they would be seen to be playing favourites. We have to be careful about that. We inform associations. If it is about pharmaceuticals we will inform the ministry of health and Family welfare. So they do it consciously, actively, pro-actively. But we are, sort of, disappointed that from that side there is no response. We would encourage you to ask us what you want. We are like your offices. If your company does not have an office there then feel free to use ours. Even if you have an office there, the sort of access that a normal ambassador has is unmatched and unparalleled. You can't even start imagining the sort of access he has. When you tell him that you have an idea that could work and if he is satisfied, he could be meeting the president for dinner, he could meet the commerce minister of that country next week. He would have spoken about your idea to 20 guys before you even know it. His bottom line does not depend on whether he sells it or not. He is happy to do it for Indian corporates. Unfortunately we get contacted only when somebody has lost a passport, somebody has lost the visa. We are continuously exploring such information and sending the information back here. If you don't have the information, then feel free to ask.
Q.) What do you think, IIMC, an institute of national importance can do to utilise the opportunities which you have spoken about?
I'm sure that you are ready to do projects. Our ministry will be happy to outsource a project to you. IIMC should be willing to send the guy across. When he comes back with a concrete project proposal, it will help the embassy, corporate and you people. I'm sure that a trilateral arrangement like this will also work.
Q.) What is your mantra for survival?
You just have to think big. It is no longer the old India we grew up in. I think it has not sunk in yet, even among the new generation that the possibilities are limitless now. If we are satisfied with the way we are then we will remain there. We are not pushing those boundaries and limits. We are nowhere close to it. We quickly sink into the "oh! Chalta hai! This is the way we are. This is how we are going to be. This is how destiny is." Destiny will play its role. We should not be worried about that. We should think beyond. Only when we think and dream, we can deliver. If we are satisfied, that's where we fail.
Interviewed By:
Suvarna Athavale – IIM Calcutta PGP 2013-2015
Kommu Ravishankar – IIM Calcutta FP
Transcribed by:
Madhumitha Sridharudu
IIM Calcutta PGP 2013-2015