An XLer on Xchange – Madhumita's Diary – October : MIT, Harvard, Times Square, Durga Puja and Halloween!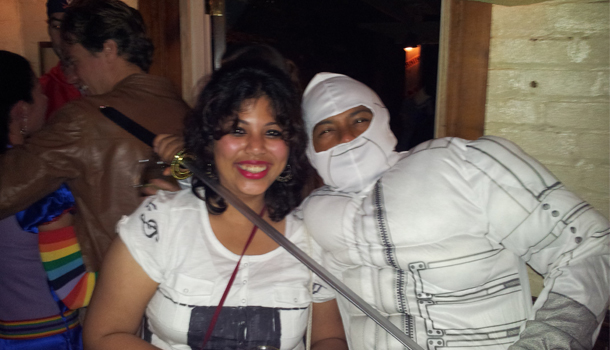 I have to begin by mentioning that by the time October arrived I was feeling pretty much at home in the US & "kicking ass" in Darden in terms of class participation. My professors loved me & fall weather had arrived & so life seemed all perfect through my rose tinted glasses. The moments I loved most were when I would walk through the pristine, prim & proper corridors of Darden (where everyone says stuff like "Yes Please", "Sorry" & "Thank you" always) & listen to songs like "Sada haq aithe rakh"!
But October was much more than Darden. October was my travel month & I was out to see the world. My first destination was Albany, the capital of New York. I went to visit my aunt & uncle & spent a lazy weekend in their huge suburban house. Americans really know how to build stuff BIG & live life king size. I guess that's what draws so many Indians to the US every year. We went camping in the nearby woods, did vegetable picking at a local farm, I visited my first Hindu temple in the US & did a half-day road trip to Lake George.
I said goodbye to them on the Monday & went on to Boston where my college roommate Charmie lives. She works for Mathworks & we had a reunion after 2 years. That was great fun & the week passed almost in a blur with us going out & having fun almost every day. Boston is a buzzing city, always on the move with pretty places to visit & historic monuments peppered all over the place(it is one of the oldest American cities). But my favourite part of the visit was of course visiting Harvard in Cambridge and the MIT. Just breathing in the air at both was like manna to me. I spent a whole day just exploring Cambridge & taking tours of these places. Contrasting Harvard & Darden is so much fun, especially architecturally- Harvard, with its red buildings & 300 odd year old design style and Darden with its pristine white architecture, the baby of Thomas Jefferson's vision. I attended a class in MIT, just for the heck of it (they allow visitors to do that). It was an undergraduate class on Applied Physics & was tremendously intellectually stimulating. 😀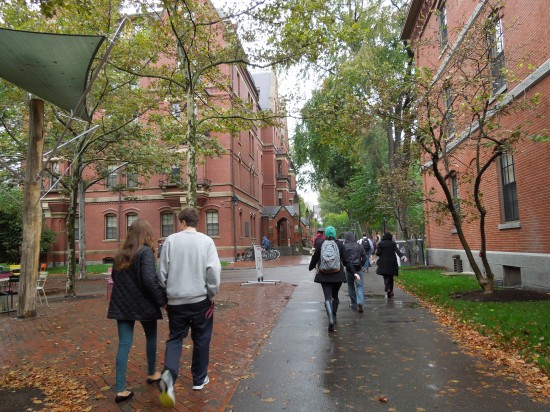 I don't mean to be unfair to the rest of Boston, especially the Fisherman's Pier & the Prudential Tower(from which you can have a bird's eye view of lighted Boston at night) but Harvard Square & MIT pretty much take the cake for me!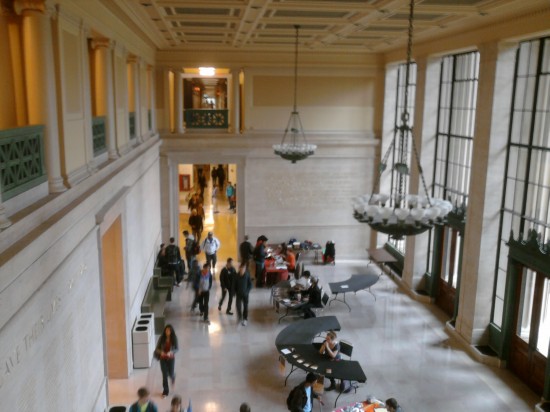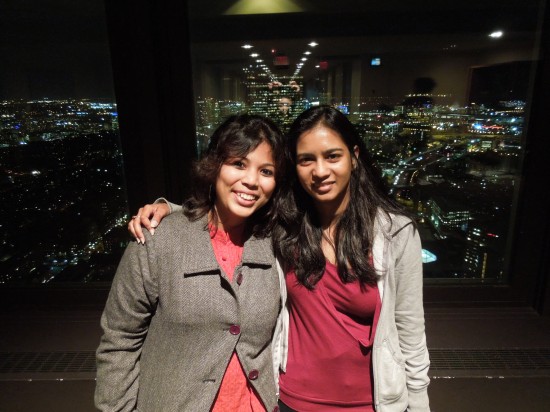 Charmie & I decided to end the Boston week with a trip to New York. I really wanted to know what all the brouhaha was regarding the Big Apple and when we finally reached there I understood why people have such a love-hate relationship with that city. New York is huge, traffic infested & has people who can be curt & rude to you. It is also magnificent, has some of the most mesmerising sights and throbs with life at all times. It reminds me of Mumbai but it is just grander (there are a few skyscrapers actually made of gold!) We did the whole shebang tour of Upper & Lower Manhattan(which included the Times Square, Rockefeller Centre, Empire State Building, China Town, Soho et al), Queens & Brooklyn. We used the bus system, the subway as well as took a cruise on the Hudson river(where we saw the Statue of Liberty) to explore this kaleidoscope of life.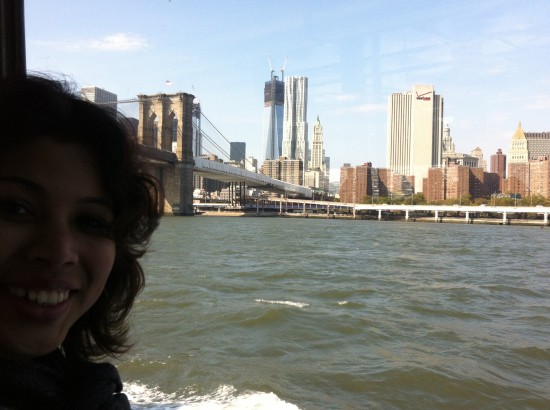 Not long after this whirlwind tour, Durga Puja came & I took a flight to Nashville,Tennessee to celebrate the same with my cousins. I never thought that Durga Puja in Nashville would be so similar to the way we celebrate it in Kolkata(sans the use of fire in the whole process). Inside the Ganesh temple where the Puja was done over the weekend, you would feel as though you were in a parar pujo. There were dance and music performances every evening & delicious food on all 3 days. It was probably my best celebrated Durga Puja in the last four years!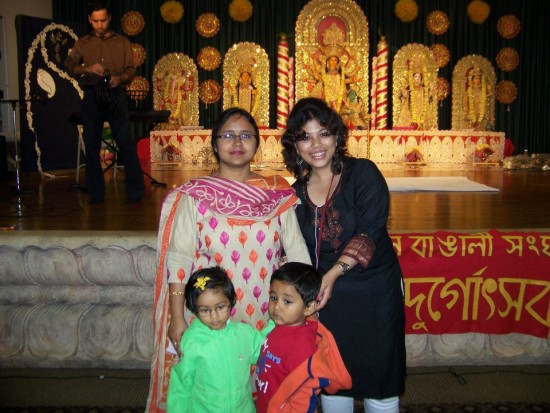 If America gave me a taste of my own country, it also introduced me to the culture of its own country by the end of October in the form of Halloween. A new festival led to newer forms of celebration. There is so much excitement around buying scary clothes, dressing up as different characters, carving pumpkins & going trick-or-treating. Darden organized a party for us in the evening and a few of us exchange students went as piano keys. Dinner & drinks were on the house & crazy dancing was involved. There was a live band performing and the tradition of roasting marshmallows which I got to perform. I had the time of my life & just thanked god for exposing me to such a variety of events in the span of just one month!
– Madhumita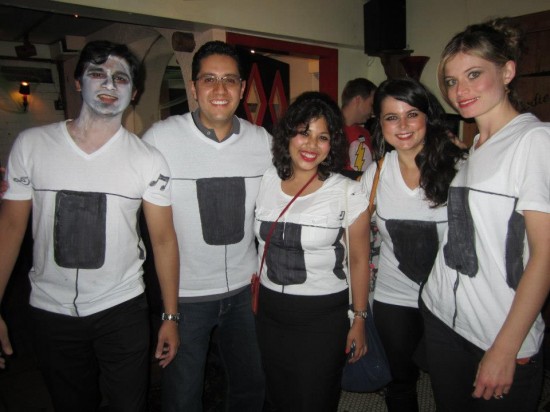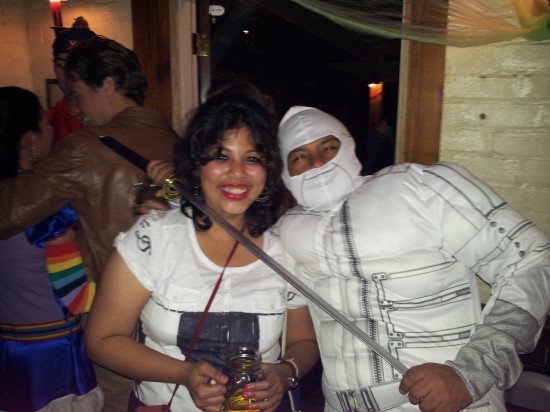 I am a Bengali whose home is in Anand, Gujarat. I did my engineering from NIT Surat and then worked for two years in the R&D wind of Avaya Telecommunication in Pune. I am currently pursuing my MBA in HR from XLRI. I did my summer internship in TAS and am currently on exchange to Darden School of Business, University of Virginia, USA. My hobbies are reading fiction, cooking and public speaking. I am a classically trained singer and have a senior diploma in painting.
(An XLer on Xchange Series by Madhumita – Read other posts here)
You may be interested in : Student Exchange – A primer on top business schools in India
Know everything about Student Exchange here
Read everything about XLRI here
Our facebook page : InsideIIM
Follow us on twitter here : @InsideIIM