'I Have Always Been Curious And Never Afraid To Try Anything New' – Anandita Rao – Best 50 – Class of 2016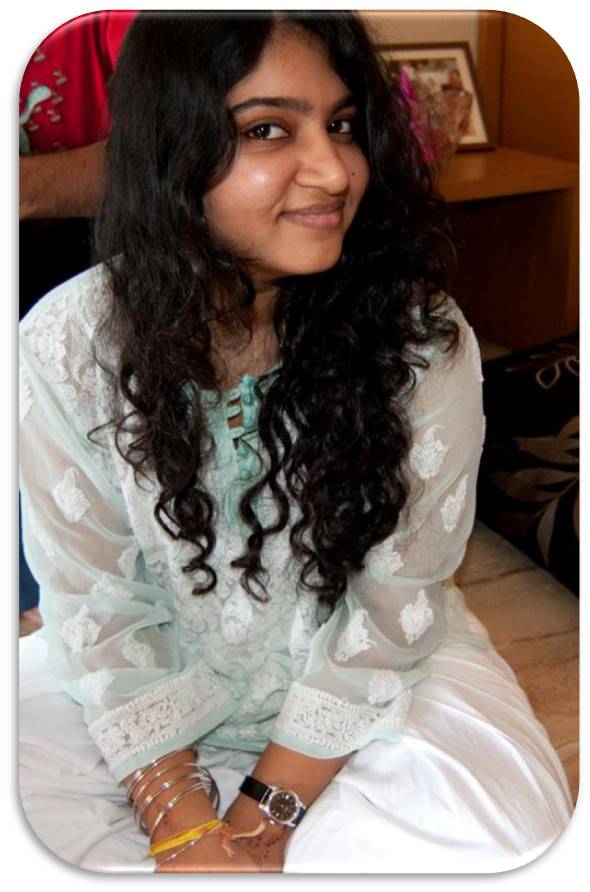 Anandita has been chosen as one of the top 50 most employable candidates across schools and programmes in India for the Class of 2016. She has one of the best 50 profiles among the candidates who participated in the Best50 competition.
About Me
Currently pursuing my MBA from SP Jain Institute of Management & Research, I am an Advertising graduate with 1.5 years of work experience at Hindustan Unilever Limited.
Work Experience: Working with the Brand Manager to drive business growth on Dove and Lux bodywash, my work involved planning media for the test market launch of India's first fairness bodywash– Lux White Impress. Managing the Direct Contact program on Lux; I initiated changes that drove conversion rates up from 15% to 20% within 4 months.
Academics: Secured 1st rank on the University of Mumbai merit list (2012) and was felicitated by the Jawaharlal Nehru Memorial Fund & CIDCO, with the Mayor of Navi Mumbai.
Internship: Accenture Management Consulting. I also worked with an NGO in Uttarakhand helping refine their micro-finance program through a deep understanding of the nuances of women's self-help groups.
Produced a documentary (Gor: The Poached Pride) as part of a group of 10, highlighting the issue of poaching of the one-horned rhinoceros in Assam; the film was deemed Best Student Entry at the Wildlife Conservation Film Festival 2014, New York
Positions of Responsibility:
Marketing coordinator- Placement Committee-1 (SPJIMR)
Marketing Head, 'Ojas 7'-Management Fest (SPJIMR)
Core Coordinator, Marketing & PR team, 'GASP'- Annual theatre production (SPJIMR)
Student Editor, 'Kiran'- magazine (KC College)
Marketing Head, 'Blitzkrieg 10'- Media Fest (KC College)
Extra- Curricular Activities: Winner, 'ICON 7.0' (CEO event, FMS Delhi); competed with 15 B-schools.
Hobbies: A rookie hoola hoop-er. A yellow belt in Taekwondo. I love murder mystery fiction and am interested in etymology.
Q: What have you done in your life that you are the proudest of?
As part of the Abhyudaya program at SP Jain Institute of Management & Research, I got the opportunity to mentor a young girl of Grade 7, from an underprivileged background. As she opened up to me I realised that she harboured the dream of speaking English. I took it as a challenge and we worked together on her diction, common phrases, colloquialisms and even her spellings to an extent.
At the end of one year, she was able to confidently recite a paragraph in English and was appreciated for the same in front of her entire class. I was extremely proud of her but in many ways was proud of myself too..
Q: What have you done that sets you apart from the crowd?
I have always been curious and never been afraid to try my hand at anything new. Be it getting involved in the organizing of the biggest management & cultural fest in Mumbai or promoting the annual theatre production of our college. From being a student editor for Times of India's Newspaper in Education to being the Marketing Head for the biggest media inter-college fest in Mumbai (Blitzkrieg '10), I've always been ready to experiment. I was chosen to represent SPJIMR at an event at FMS Delhi and cleared round after round of grueling tasks over 2 action-packed, hectic days to finally emerge winner; competing with participants from over 15 B-schools across the country. In conclusion, I believe that I stand out from the crowd because I'm willing to experiment and try almost anything.
Meet the rest of India's 50 Most Employable Management Graduates from the Class of 2016 here.