Anurag's KPMG Interview Experience – IFMR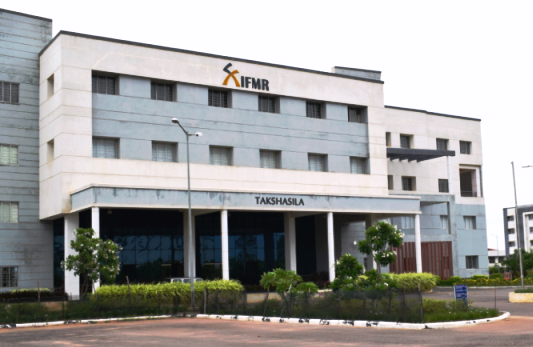 KPMG offered two roles this year – Financial Risk Management (FRM) and Information Technology Advisory (ITA). I was interested in FRM role and was fortunate enough to get shortlisted and interviewed for the same.
My interview lasted for around 40-45 minutes. I was assessed on several aspects ranging from technical knowledge to behavioural aspects as the recruiters are keen on hiring only candidates who can add value to their organization. To my surprise, the interview started off with a quick-fire round of some general knowledge questions and then moved on to some questions on basics of finance like valuation and derivatives. Since Business valuation is my favourite subject, it took up a major portion of the interview. My project on which I worked during my internship was also given much focus and discussed in detail.
The HR manager judged my pressure-handling and management skills by giving me some hypothetical situations. Though it was a little nerve-wracking, I had a good interview experience.
About The Role: 
The role offered to me is that of an Associate Consultant for Financial Risk Management wherein I would be a part of a team working on multiple projects. The role requires not only managing client's risk but also providing other financial services for which a complete understanding of the business and market is a must. KPMG requires its employees to be ahead of the market and be updated in terms of upcoming reforms and changes in the field of finance.
How IFMR helped you: 
IFMR played a key role in my success by providing me with the great opportunity of being a part of KPMG. The continuous evaluation process, regular classes, projects, and presentations have helped me boost my confidence which is vital to success in life. This is how IFMR helped me become a better person. I have observed significant changes in myself during my journey at IFMR.
Future Prospects: 
As of now, I am looking to give my best as an Associate Consultant and through better performance, move up the corporate ladder. With experience, I am hoping to work on bigger projects wherein I would get the opportunity to lead a team. Apart from this, there is also an opportunity to work on contractual basis for other firms.
—————-
Anurag Mishra
"Graduation in B.Com (Hons) from Lucknow University.
Second-year PGDM student specialising in finance at Institute for Financial Management and Research (IFMR)."
IFMR Graduate School Of Business, Krea University
Established in 1970, IFMR Graduate School of Business, Krea University is a leading business school with the objective of moulding ambitious young men and women into competent and socially responsible organizational leaders in a global setting. IFMR GSB is fortunate to have pre-eminent faculty members, most of whom have Ph.Ds from well-known institutions in India and the United States.