'There has to be a process you adopt to ensure that you do a good job on WAT.' – ARKS Srinivas on GD-WAT-PI Preparation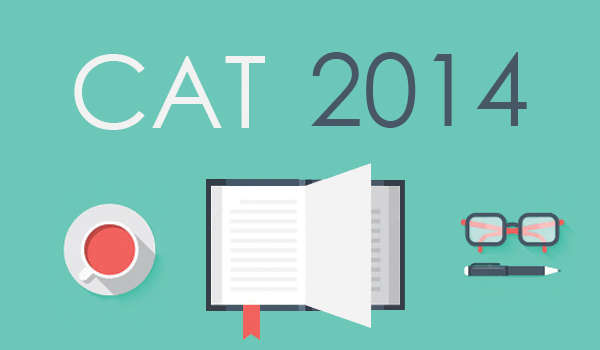 LIVE Chat Transcript on GD PI Preparation with ARKS Srinivas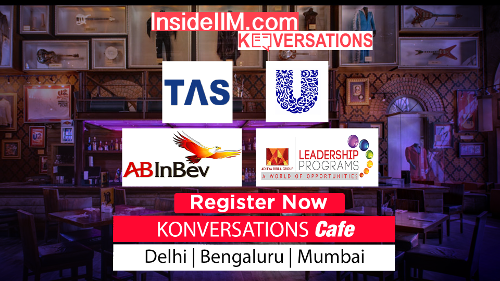 Shalini Chauhan Please share some tips on how to perform in WAT and GD.
ARKS Srinivas There are no JUST TIPS for WAT and GDPI. If you are well read and have decent communication skills (Oral and Written), you would do well. However, let me post some ideas as to what you should do for WAT.
WAT : The basic evaluation parameters are expected to be: Quality of content Facts Interpretation or Analysis Conclusion/Opinion/Solution Quality of Logical arguments Support your Conclusion Coherence Clarity of Language Basic Spelling and Grammar. Therefore, there has to be a process you adopt to ensure that you do a good job on WAT. I recommend that, the process should be: Think before you write 10 to 20% of the allotted time Plan for 3-4 key ideas Start with an end in mind Decide your conclusion first Plan how you will support the conclusion Are there two sides to a topic Cover both sides but conclude on one side.
Structure: Introduce the Topic by Giving background, context. This gives a clear idea of what essay is about the summary of the Essay. In the "Main Body" Give Key arguments in support of your conclusion with facts and examples And in the Conclusion, make sure all points are covered again and end with a optimistic practical solution (if applicable)! Is the most important component
Jayant Kar What are the important topics to cover for WAT PI one should definitely prepare with?
ARKS Srinivas As for important topics – if you are aware of what is happening in the world : Politics, Sports, International Issues, Cultural Issues, Economic and Business Issues, you would do well. But, I know this is quite a LOT !
Dhanush C Sir tips to handle group interview of SP JAIN?
ARKS Srinivas In SPJain – Make sure that your Intro is Very good. A lot of questions depend on that. Also, make sure that you are well versed with your Interests and Hobbies. In Second round, there would be a lot of questions on ethics. You are judged on that.
Love Saxena Sir sometimes the topics are not from turfs we are familiar with, no matter how much well read we are…how to deal wid these type of scenarios in WAT.
ARKS Srinivas Use : Key Word Approach : In this make sure that you understand the key words that are given in the topic and try to frame a structure around that.
Love Saxena Do I need to be well versed with finance terminologies even if I am an engineer,to be on safe side in interview?
ARKS Srinivas Since you are applying for an MBA, the basics of Finance are very much needed (even if you are an Engineer).
Love Saxena Do they ask questions from graduation subjects even to guys having work ex of more than 2 years or is it more work ex related?
ARKS Srinivas It is very much possible. Don't go with the thinking that if you have work-ex, they won't ask grad subjects!
Palash Gupta Sir, in respect with the academic part, do we need to study all the subjects from our 3 years of college or just a few handpicked core subjects. I did my graduation in b.com (hons). Also for the pracgtical subjects like accounts, can we be asked to solve questions or do we just revise them theoretically?
ARKS Srinivas I suggest that you take up Basic Accounts and Commerce for sure. Pick two to three subjects and be thorough I that.
Palash Gupta So 3-4 subjects would be enough? also what about the second part of the question, do we just revise them theoretically or can we be asked to solve practical questions too?
ARKS Srinivas Two to Three would suffice (ideally). If in the Interview they ask you from any other subject that the one you are good at/prepared for, then you can at least say that I am good at THIS subject! Having said that, you have to be good in the entire basic concepts of that subject and probably also some special nuances of such a subject. They may ask some questions to be solved.
Palash Gupta Also for the WAT and GD, can we expect very technical topics which require a thorough understanding of the subject?
ARKS Srinivas Unlikely!
Tanay Rusheel Is it enough to know what subjects we had , because in case it has been more than 3 years.
ARKS Srinivas I am not sure what the question is. Are you asking whether the subjects that you have learned at Grad School are enough. The answer is YES! But, you are also expected to have a good General Awareness of issues concerning all social, political and business areas.
Munna Vjay Sir, even if some answers in interview are wrong, there were people in past years got selected, so what kind of profiles they look for? Will the interview going to be stressful, sticking to our answers?
ARKS Srinivas Please remember that Interview is a Subjective performance as against an Objective Test (Written Test like CAT). So the Interviewers are not going to look at the number of questions asked and the number answered correctly. It is the overall performance in the Interview that counts. Remember that most of the questions are actually follow-up questions on an answer you would have given!
Munna Vjay What factors to be considered to choose an IIM (among 2 or 3 IIM's) after the final shortlist is out?
ARKS Srinivas It depends on which IIMs are we discussing. If you have a specific choice between IIMs to be decided, please inform.
Munna Vjay For the new IIM's(R,R,R,K,U,T),which one to choose, hopefully after converting the six calls
ARKS Srinivas Very little to choose. However, you may choose one which is closest to a BIG CITY! This will help in Placements and industry projects. Having said that, you may still choose one which is not too far from your home town AS the difference may not be much.
V G For 4+ exp people how to answer " why not go for executive MBA instead of 2 year PGP?
ARKS Srinivas This is a very interesting question, which is always asked. Your answer should ONLY outline why you want to go for a TWO year MBA and avoid the WHY NOT! Having said that, in the interview, they may say, very genuinely, that you should consider the ONE year option. For that, I believe the best answer would be " I would consider it if I fail to make it in this attempt. I am fairly confident.
Team InsideIIM We end the chat now! We hope you had fruitful session with Sir. We thank Sir for his time to solve the queries. You can follow him here. And see Vistamind products here.