The Art Of Acing An MBA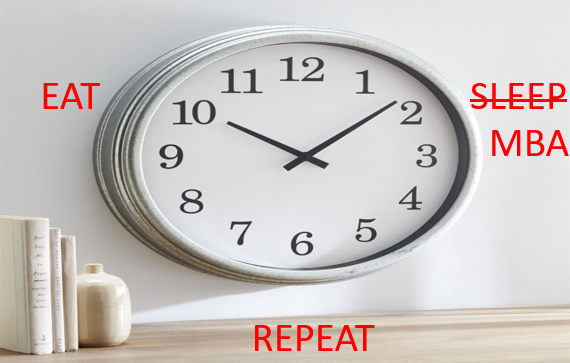 Gone are those days when AM/PM never mattered for things were so customary that a 10'o clock class meant 10 AM and 12'o clock presentation meant 12 PM and that went without saying. An MBA can make a world of difference to one's self, and that's the least that one can experience when lectures start at PM and end at AM. There are days when you realize the sun is taking a 360-degree journey around you and all you do is keep adding tasks to your to-do list.
I envied people when they got into an IIM, and the funny is part is to know that there are people out there who envy me. Of all the people in this world, people envy those who sleep for not more than 4 hours a day. But if students from the institutes of national importance spend 20 hours a day on something, there has got to be something significant in the work they do, or maybe not.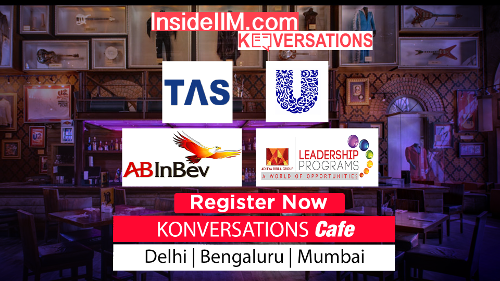 The mantra is this – "When you are not able to complete your work, you don't manage time efficiently. When you find enough time to do your work, you don't have enough work in the first place." This is how things work in MBA, and my experience so far hasn't been any different.
The realization about a management program is that you try to learn anything and everything that comes your way. Starting from sleeping with eyes open to debating the economy of a nation, nothing is insignificant. MBA teaches you to be present for a 9 am class after an all-night party and to solve the complex cases from the business world that is worth billions of rupees in the market.
Call it Duck's syndrome or survival of the fittest; there's no explanation for this course. All this is possibly because there is no near equivalent experience against which this could be compared with. One has to indulge fully to understand the gravity and experience its magnitude. I wouldn't be doing justice if I tried describing the whole two years with adjectives. This is a journey that can open paths that we never thought were existing initially.
The best food is home-made; the best consultant is your intellect; the best marketing is learned outdoor and where does the requirement of an MBA fit in? We all manage life somehow or the other. But the extra edge you get by learning the intricacies of management helps not only in the professional environment but also in personal life.
If there was one place where you can find graduates in engineering, commerce, literature, psychology, medicine and probably every other possible degree in the world, it would be a b-school. It is tough, and it is all worth experiencing it for competing with the best minds from diverse fields is like playing cricket on a football ground with a golf ball. With time, the rules become easier to understand, and you learn the art of excelling in it. The ultimate objective is to make you play all three games in real life which are time, money and energy. Those are your vitals, and you just can't give up one for the other. Facing life is too mainstream; so, let's ace it!!!