'As A Fresher, I Have Represented IIFT At Various National Level Competitions' – Pratik Chauhan – Best 50 – Class of 2016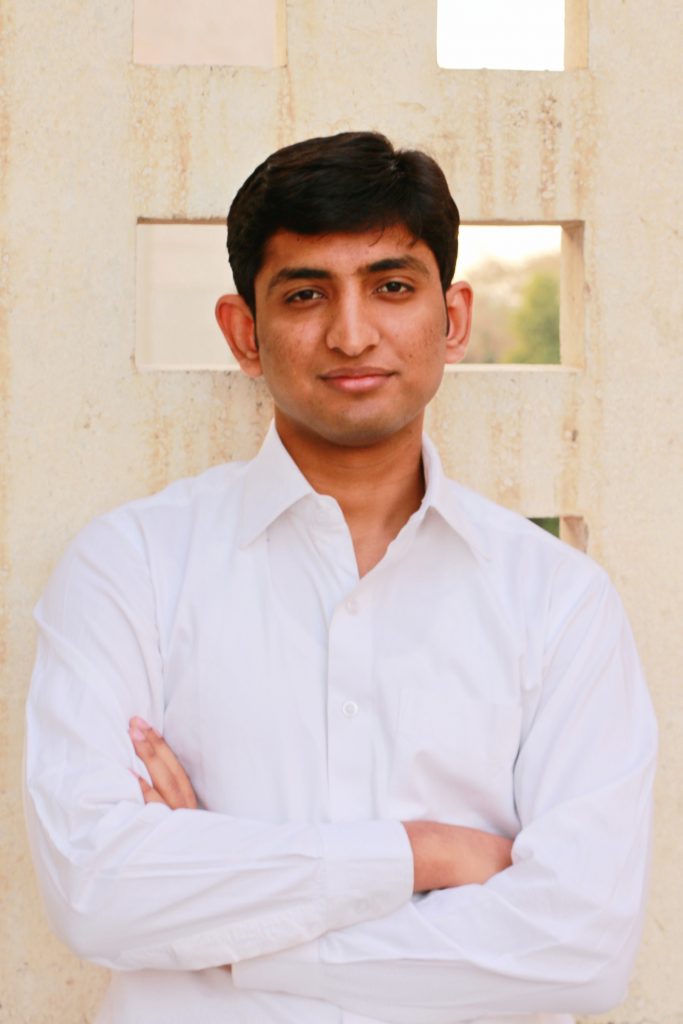 Pratik has been chosen as one of the top 50 most employable candidates across schools and programmes in India for the Class of 2016. He has one of the best 50 profiles among the candidates who participated in the Best50 competition.
About Me
Hello. I am Pratik Chauhan from IIFT Delhi. I am a native of Rajkot, Gujarat. I have done my graduation in Mechanical Engineering from G.H. Patel College of Engineering & Technology under Gujarat Technological University and was among Top 100 out of approximately 10,000 university students. I did a part time job during my graduation in a Multi-Level marketing firm wherein I led a down-line (team) of 150 members. I am an NCC Grade B certificate holder. I joined IIFT Delhi as a fresher & have represented IIFT at various national level competitions. Some of my achievements are: National Winner of The PepsiCo Apprentice Contest wherein I got the opportunity to shadow CHRO of PepsiCo India Region along with a chance to spend half of my day with the CMO as well; National Qualifier in HUL LIME 6 Wildcard Round, Campus Runners-up in Mahindra War Room 8, apart from being a national finalist in flagship events of FMS Delhi and SPJIMR. My team was adjudged as one of the best across B-schools for our performance in a Live Project by Flipkart. I am the senior coordinator of Insights, The Marketing Research Cell at IIFT. I have also done a stint with HelpAge India, where, as management students our team helped in streamlining the operations of the NGO at AIIMS Delhi. I am a passionate follower of electro dance music and a sales & marketing enthusiast.
What have you done at your Post-Grad/Business School/Undergrad level that makes you stand out from the crowd?
During my first year of MBA, I became the National Winner of the PepsiCo Apprentice Contest. As a winner, I shadowed the PepsiCo India Region CHRO, Mr Samik Basu for an entire day and got a chance to do a market visit with the CMO, Mr Vipul Prakash to get first-hand marketing insights from him.
I believe this is a huge achievement which makes me stand apart from the crowd because hardly a few in MBA, especially in their first year, even before their summer internships begin, spend an entire day shadowing a C-suite leader.
It was an opportunity to see the leaders work through their normal schedules. A chance to attend some of the top management meetings including some of the meetings with consultants, Global HR Team, other C-level executives as well as a lunch with all the departmental heads! This experience of mine is something I believe is unique.
What have you done in your life that you are the proudest of?
I am most proud of saving one of my friends from drowning. During a road trip with a few of my friends, we halted at a river on the roadside on our way to Mount Abu. While playing in the river water, I noticed one of my friends getting uncomfortable in neck deep water. I swam towards him and when I reached he had started drowning. Due to his panic-stricken actions, it was not easy to pull him out swimming so I had to go under water in order to support him so that he can get his head outside to buy him some time to breathe until other friends arrived.
The incident has left a profound effect on me as well since there was a moment when I felt that I was about to lose my breath. I am proud that I didn't give in my efforts to help my friend in that peril despite being in a grave situation myself.
Meet the rest of India's 50 Most Employable Management Graduates from the Class of 2016 here.