How To Ask Your Crush Out At A B-School – A Dummy's Guide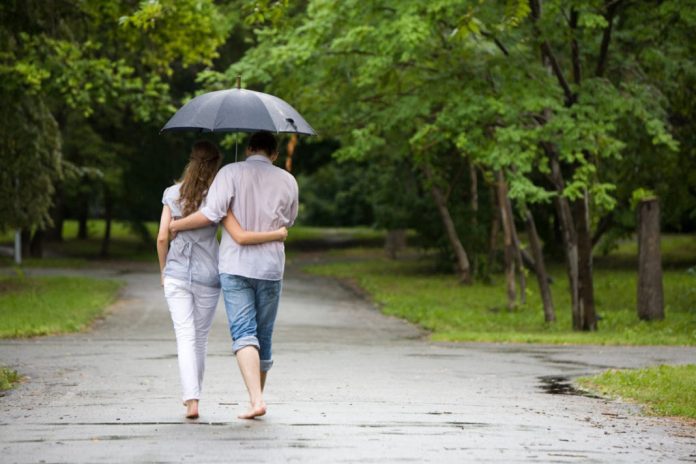 Greetings, lovebirds! The movie 2-States has given us a fair insight into how love reigns the B-School air. An MBA is the last time you would ever meet so many young people(read options) together in one place. Given the skewed gender ratio of B-schools, there's a huge competition that prevails and like everything, more often than not its the first mover who gets the advantage here as well. If you're pursuing an MBA already, or are prospective, read on to find how to ask your crush out.
Here it goes:
If you're reading this, there's a good chance that you are already hopelessly and madly in love (probably just infatuation) with a girl/ boy who is way out of your league. This is where I'd like to weigh in and put you out of your misery. Let me start off by telling you that there are no fool-proof ways of asking people out. While some people like straightforwardness, others might want you to work your way up to the point where you ask them out.
Now, for this article, I'm assuming that you have never spoken to the person you have a crush on and also haven't been creepily stalking them for the past six months. Here are a few pointers to keep in mind before you embark on your quest to find true love in that stranger who looks voluptuously hot to you:
Hot people know they are hot, (B-Schools are no exception)– When you approach a hot girl, she mostly knows what's going on in that filthy little head of yours. But that doesn't mean that you spill it out in your first meeting. Well, that is precisely the reason why B-School Institute Parties are the best icebreakers when people in their half inebriated state muster the courage to compliment their longtime crush and whoa the response is, more often than not, positive; because "Hot people know they are hot". So, unleash the lover inside you and make your first move. NOW.
Hot people don't get hit on as much in a B-School as you'd think – Just as you're too much of a chicken to ask them out, so are many others. It is because of this reason that you often see beautiful girls going out with average or below average looking guys. Abhilasha (name changed) who tops every guy's crush-list in her B-School, on being questioned about how many times she'd got hit upon in the campus, said "Zero" with a sad face. Reverse psychology did its work well. Here's where our second lesson comes to rescue: "Hot people don't get hit on as much in a B-School as you'd think".
No matter what people say, you're not a loser – The B-Schools system is designed around relative performance and grading. No matter how astute you are at things the place is bound to push you into self-loathing and doubt. But, wait! Self-doubt is dangerous. This is, in my opinion, the biggest inhibitor of your success in being able to effectively talk to people. Remind yourself that you have won the herculean battle of cracking B-School interviews. Remember that you are a Victor and not a Loser!
Now, coming to the point, here's how you go about introducing yourself. What I do is that I usually crack a joke directed at one of my friends and if I see her laughing, I go and start talking to her, maybe build up on the joke. This way the ice is broken even before you talk to her and is also a safe bet if you're too conscious to go and talk to her directly. Always keep the first interaction small, but say something intriguing that you can talk about in your next conversation with her/him like "Hey, I'm currently reading this fascinating book. I'll let you know how it turns out."
After that first conversation, it is very important to acknowledge their presence every time you see them. Just a friendly nod or a "Hi!" will do. After a couple of meetings, casually offer to have something to eat together. This is NOT a date, but it kind of conditions the other person to be comfortable with being with you alone. Soon you're in their circle of trust. Now is the time you can be honest about liking him/her and see what they think about dating you. Even if they say they're not interested, you made a new friend who might have other hot friends. You know what to do!
*wink wink* 
 And if everything else fails, you have plan B: iitiimshaadi.com.   ____________________________________________________________________________________________________________ This
article was originally written by Pranav Walia.   
Pranav is a freshman at IIM Lucknow. A fitness enthusiast at heart, he has been actively involved in powerlifting and taekwondo in the past. An ardent actor that he is, dramatics gives him a kick. He is a huge fan of Shahrukh Khan and wishes to share the big screen with him someday as his interest in acting grows.
Pratik Ranjan
Pratik is an MBA candidate at IIM Lucknow. He is an ardent aspiring marketing strategist. His passion for marketing multiplied multifold post his internship with Unilever, where he was conferred with a PPO. Bitten by the entrepreneurial bug & seized by afflatus to read, write & explore, this twenty-something believes in the power of dreaming with his eyes open. He is a columnist in various newsletters and is up for any discussion that involves the nuances of marketing and strategy. P.S: He's charged by the fuel of caffeine.