At 17, I Turned My Life Around! – Arjun Parekh – Best50 – Class Of 2017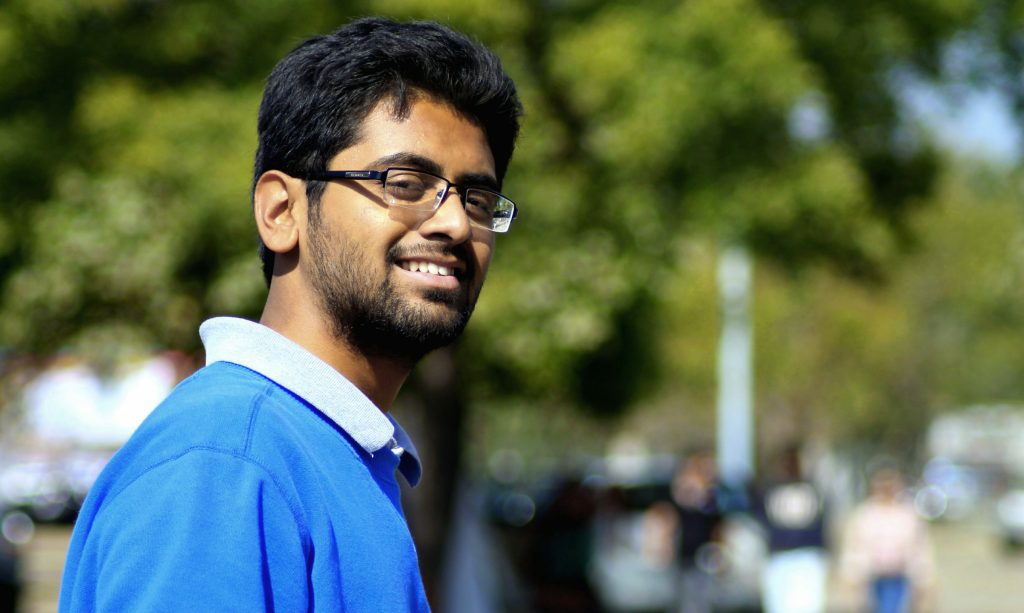 Most of us have a 'Defining Moment' in our lives which shape us into who we are. This moment might be a minute, a day or a year too. For me, it was on 13th May of 2010.  I had given myself a mere vacation of 1 month after my GUJCET exams when Mr. Jeet Budhwani convinced me to join eBIZ.com Pvt. Ltd., a Multi-Level Marketing (MLM) company. From running around the city for nothing, I was on a mission to 'sell' something that will earn me commission. I earned my life's first Rs.28K while I was still 17.
Sales, I can say changed me into who I am today – from a shy, reserved person to a go-getter.  From inviting strangers for seminars, to addressing a crowd of 500, to training my own down-line (network), to keeping my core team together – changed my outlook towards life, shaped my attitude towards work, and honed my leadership skills. I thank Mr. Budhwani!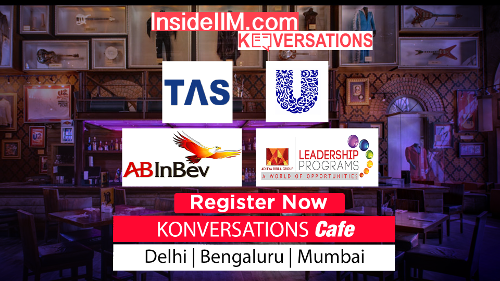 'Your passion knows all the answers. Grit is the key. Don't take no for an answer.' These are some of the lessons I learnt then. I worked part-time, so to say, along with my B.E. in Information Technology from V.V.P. Engineering College, Rajkot. I quit MLM industry during the end of my 4th Semester in UG.
From getting a Scholarship in 1st Semester to getting a backlog in 2nd and 3rd Semester, to again scoring 6.45 SPI in 4th Semester to 7.7 in 5th to 8.38 in 6th to 9.09 in 7th and finally completing my engineering with a CGPA of 8.46 – I have lived it all.  Being designated with the post of 'Administration Head', I spearheaded a huge team of Zonal Level GTU Techfest 2014 held at V.V.P. Engineering College during my last semester. Handling Registrations, Database, Accounts were some of my responsibilities during that brief period of time.
All these experiences nudged me towards doing a Management Course and today I am just a month away from completing my MBA course at SIBM Bengaluru. As I write this article, listening to OneRepublic – I Lose Myself', I look back and ponder. I discover that I had another 'Defining Moment' in my life. Refer Q1 below this article to read about it.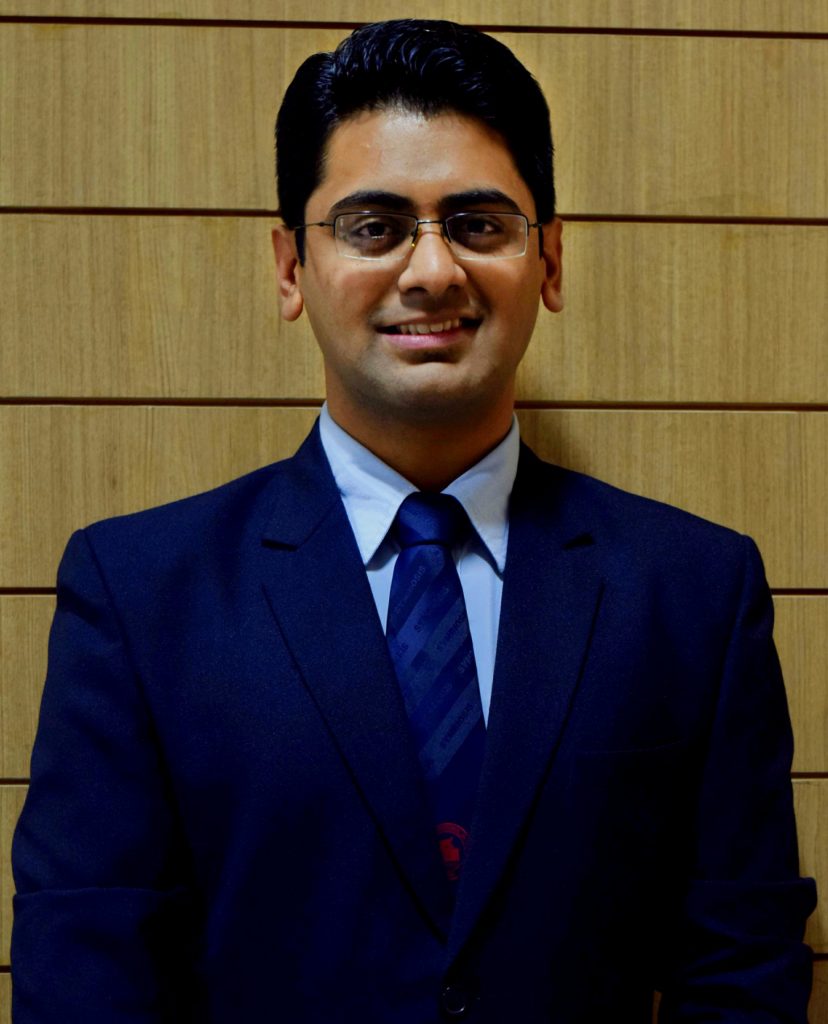 Semester 1 & 2: 1st year in MBA at SIBM Bengaluru is not everyone's cup of abili(tea), especially if you are a part of a committee like Public Relations and Media Committee (PRMC) which has to work round the clock, for each event, each activity. It's not for nothing that PRMC is called the 'Face of SIBM-B' 😉 The amount of learning that happens when you are insanely passionate about something cannot be put in black and white. Apart from the  committee, I honed my Presentation skills and Analytical skills. At the end of 2nd Semester, I was selected as the Coordinator of the committee to take it forward next year.
I interned at Lodestar Media, FCB Ulka Group. Worked on various projects for various companies like Tata Motors, Johnson's Baby, etc. Those 2 months in Mumbai were very enriching – Most memorable time of my life.
Semester 3rd & 4th: 2nd year in MBA at SIBM Bengaluru is a cakewalk for some. But what if you are a Council Member? It's still easy. Jokes apart, learning never stops. First, you learn, then you teach. Winning B-School Competitions, engaging in Live Projects, Reading Books is something you can easily afford to do in 2nd year.
And and and and…..
I am a music lover (who isn't today?), foodie (may I say junk-foodie?), State-Level Basketball Player (my time to show off), Travel lover and wannabe-backpacker (not because I am a Wildcrafter).
Give us an instance when you failed miserably and how did you overcome that downfall?
Failed Miserably? Yes, here it is.
Since the day I started preparing for competitive exams, I had targeted CAT and NMAT (2014).
After graduating in 2014, it was a 1-year drop (so to say) to sit at home and prepare for exams. When you see your friends joining companies, starting to earn and you are at home, the pressure builds on. It increases manifold when your parents are very supportive and they don't, even once, taunt you. It further increases when they show confidence in you.
Scored 79.xx %le. MISERABLE.
For the sake of your defence, you blame CAT for changing their evaluation patterns and all that but you still know that somewhere it was you who did not do justice.
Now, all I had was NMAT and SNAP.
I focused on NMAT, took a lot of mock tests and bless the kind lord they allow 3 attempts. 1st attempt – 186 marks, 2nd attempt – 210 marks, 3rd attempt – 215 marks. 207 was declared as the cut-off for NM Mumbai. Scored 97.xx %le – was delighted!
Scored just 91.xx%le in SNAP – as, not understanding its importance then, I had not taken any mock test for SNAP. [A note to Aspirants: Take all exams very seriously.]
Scheduled all my B-School Interviews such that I have enough practice before NM Mumbai interview.
I had convinced myself that the whole universe is conspiring for me to get into NM Mumbai, using various senseless deductions and analogies.
Results were announced – You're waitlisted. I was devastated. After all those theories you believed in, after that 1-year drop, everything good you've done in your life starts flashing in front of your eyes and you start blaming your darned luck, you pity yourself and convince yourself that HIS justice system is totally flawed. [A huge 'hahahahaha' while looking back.]
However, I was shortlisted for SIBM Bengaluru and NM Bangalore in the first list itself. I DID NOT want Bengaluru but then, as they say, that was the destiny (or the only good OPTIONS left if you don't believe in destiny).
How did I overcome my miserable failure? That's short. I promise.
I don't know if it was a conscious effort or an unconscious reaction. I'd like to believe that it's a quality I have. I don't like to sit at home. I like to go out to satiate my curiosity to know more – Network with people, interact with them and learn whatever they have to offer.
After quite some deliberations SIBM Bengaluru it was. Being active on social media I had connected with my seniors who were in the middle of their internship. One of them had checked-in to my city Rajkot. I was glad. I messaged him up and we both met for a brief period of 1 hour.
That 1 hour, where he passionately discussed Life at SIBMB was enough to leave me dreaming about my to-be life. And that moment onward I started dreaming optimistically about the future life I was going to live. Thank you, Kashyap! I joined the college and there was no looking back. I'm glad I didn't get through NM Mumbai.
If you had a magic wand, what is the one problem in India that you would magically wish away? Explain why.
I really wish I had one.
Lack of Education:
I would magically wish away this problem. And by Education, I don't mean just 'Academic Education'. By education, I mean
Formal, Technical Education
Spiritual Education
Moral Education
Health Education
I think this will be multi-pronged approach to all the major issues like Poverty, Unemployment, Intolerance, Crime, Riots, Population Explosion, Corruption, etc.
Education not just addresses stability and peace but also addresses long term, SUSTAINABLE PEACE. An educated woman will ensure the right kind of education for her child as well.
"No Country can really develop unless its citizens are educated" – Nelson Mandela
India does not have 1 hospital bed per 1000 persons. It is much below WHO's average of 5. If you were the prime minister of the country, how would you solve this problem?
The main issue here is because Health Care Sector is not considered as a core sector, the government doesn't have a proper regulatory framework, policies, and a clear road-map for its development. This deters foreign investors as the risk component increases significantly in a non-transparent environment.
If I were the PM, I will formulate a committee to come up with the guidelines of how an Ideal Regulatory Body should function (after studying good examples from other countries).
Starting with a Campaign for Healthy India, the regulatory body will be formed, delegates/investors from different countries shall be invited and their problems/doubts shall be addressed.
A center/unit which helps foreign players understand India as a market for Health Care sector shall be set up as that is one of the biggest challenges when it comes to foreign players entering emerging markets – They must be able to understand the market and health problems, lifestyle, habits, etc. of Indians.
Ensure a Transparent System and proper Regulatory Environment. It will increase FDI.
Promote Health Care sector by setting up SEZs where there's low penetration of hospitals. This will encourage Private setups as the gestation period is quite long for such investments.
Encourage PPP model for Hospitals and work out a feasible model
R&D on how existing infrastructure can be used for increasing the hospital bed capacities – Innovation
Increase Ease of Doing business and transparent regulatory system to encourage more JVs between Foreign Players and Indian Players.
Medical Tourism is growing at a phenomenal rate (e.g., CAGR of 27% during 2009-12) but to maintain its growth it's important to raise standards of service, upgrade technology. For this, MOUs with other countries shall be signed to share technology and expertise.
Subsidised Medical Education Institutes at select locations and encourage Doctors to move to Tier 3 cities and rural areas by providing substantial incentives.
All these steps will significantly increase investments from Private players, and foreign players. As the number of hospitals increase, the average number of beds per 1000 people will also increase. Medical tourism can increase revenue for the country as well which in turn can be put back in the system to set up new Medical Institutes and make medical education affordable.
Reference Links/Articles:
http://ijhssi.org/papers/v2(5)/version-3/G253740.pdf
http://www.mckinsey.com/~/media/mckinsey%20offices/india/pdfs/india_healthcare_inspiring_possibilities_and_challenging_journey_executive_summary.ashx
http://www.ibef.org/industry/healthcare-india/infographic