Attempt All Questions On D- Day – Shivam Jain 99.56%iler On Acing The SNAP – SIBM Bengaluru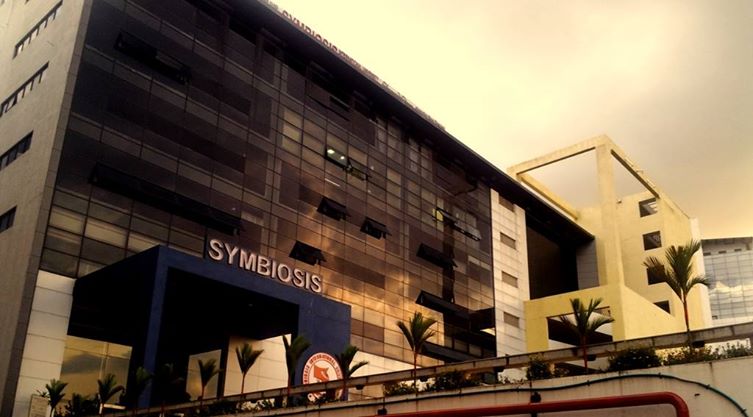 Meet Shivam Jain, a First year MBA student at SIBM Bengaluru. A Mechanical Engineer by profession with a five-year work experience, Shivam felt the need of an academic intervention during his job. He took up the option of joining a 2 year MBA program.
He decided to appear for SNAP 2015 in the middle of 2014 and thereafter started his preparations for a competitive exam. Though he was a bit apprehensive about approaching the entrance exams after working for such a long time, he very quickly came up to task and scored 99.56 percentile in SNAP. He got calls from multiple colleges like SIBM Pune, SCMHRD Pune and SIBM Bengaluru and chose SIBM Bengaluru as he found it to be well placed in terms of its academic culture, faculty and placements.
Shivam shares his personal experiences and strategies which he used during his preparation for the SNAP exam.
Did your educational background help you during test prep? Did it help you in the subsequent rounds (GE-PI/WAT)?
I have an engineering background and have worked in my field as well. I feel that MBA entrance exams are a bit skewed in favor of Engineering/Science students as far as the Quantitative Ability Section is concerned. This is where I found SNAP to be different from others. SNAP tests your quantitative skills but you need not be a mathematics wizard for that purpose.The questions asked in quants require a basic understanding of the fundamentals of Mathematics. Rest of the sections such as Language Skills, Logical Reasoning or Current Affairs also provide a level playing field.
The GE-PI/WAT was also very rational in its design. You are judged not only on the basis of your Interview but also on Writing Skills and Group Discussion. The questions that were asked to me were mostly related to my work experience, interspersed with some questions on current affairs. Similarly other candidates were also asked questions which were relevant to their academic/professional background. The onus was more on checking the MBA readiness of the students and whether they would be competitive in this environment. So I can safely advise all the aspirants not to feel low because of their academic performance and prepare the basics well for the exams. In fact Symbiosis always selects an eclectic mix of students.
What was your strong/weak section and what was your overall test taking strategy?
I felt static GK was one of my weaknesses and I invested some time in its preparation. Also, I decided not to miss out on my strengths and since SNAP does not have sectional cut-offs, I had a crystal clear idea of attempting as many questions as possible in other sections.
What was your strategy for individual sections (Quant/Verbal/Data Interpretation/General Awareness/Reading Comprehension)?
My strategy was to go through every section twice except for General Awareness section. I read questions in GA section only once because you do not have to deliberate on your answers here. So I decided not to invest more than 15 minutes in this section. I think QA/Verbal/DI should be done as quickly as possible so that you have time left to invest in sections such as Reading Comprehension and Logical Reasoning.
Since it's a paper-pencil test, does it affect the test-taking in any way? Any specific strategy for the same?
I find paper-pencil test to be an easy one and am more comfortable with this kind of test design. In any case you are required to solve the questions but I do feel that revisiting a question is a bit easier in paper-pencil format compared to the online format. Those of you who are not used to giving entrance exam in this format can appear for time bound Mock Tests.
What do you think you did right during your test preparations? What was it that you did right on the Test Day?
The best thing about SNAP is that there are no sectional cut-offs. So I mainly focused on speed, accuracy and time management. As I have mentioned earlier, I focused on my strengths such as Quantitative and Language Skills. I practiced the questions provided by my Coaching Institute and took the Mock Tests as well and they turned out to be blessings for me. The best thing that I did on the Test day was that I attempted every question according to my knowledge and ability and did not take wild guess at answers, which is certainly not recommended as well.
What was your test preparation strategy over the few months leading to SNAP? (Last 3 months, last month, last 15 days). Was it a test series inclined one or a chapter by chapter strategy?
In the last 3 months leading to SNAP, I tried to solve as many question-types as possible in Quants and RC. I read the newspaper 'The Hindu' a lot to improve my language skills. I believed that it would help improve my knowledge of current affairs as well and it did. I stuck to a chapter by chapter strategy until 2 weeks before the test. In the last 2 weeks I solved the previous year's questions to feel confident before I appear for SNAP. In the end I would like to say that no particular mode of preparation is sacrosanct. Do it your way but and do it with sincerity. It would help increase your confidence.
What was your strategy for the D-Day and what do you think you executed the Best on the D- Day?
I went through the paper twice. In the first go, I attempted all the questions I could do without having to invest much time in thinking about the solutions. In the second go, I did the remaining questions which required more time than the earlier ones. Thus I felt I was able to attempt every single question I could solve. Also I tried to solve the questions accurately and put my full concentration for the same. This helped me score good marks.
How did you prepare for the Group Discussion? What was the topic and how did you tackle the GD round?
For GD, I first prepared a comprehensive list of possible topics such as the Maggi Noodles Ban, GST etc. Also I appeared for Mock GDs conducted by my Coaching Institute and that helped a lot in boosting my confidence. On the D-Day I was completely confident while entering the GD room.Though I was concerned about coming across business-like in GD, I decided to be careful while taking a populist view and that really helped me.
We were given a topic "Is PM Modi right in visiting foreign countries so frequently and not attending enough parliamentary sessions?" I gave my point by explaining importance of having good relations with developed countries and did not take an extreme view on the topic.  It did create a positive vibe in the minds of the GD panelists.
What resources you used to refer while preparing for the essay writing? (Please mention the topic)
During my selection process, we were not required to write an essay. But going through current affairs and a comprehensive list of topics will definitely help aspirants be prepared for the Essay writing round if there is any.
How was the interview experience like? What was your preparation strategy and how did the interview turn out to be?
My interview experience was very good and I felt that the interviewers were genuinely interested in knowing about me. As far as the preparation is concerned I prepared an exhaustive list of stock questions such as "Tell me about yourself", "Why MBA?", "Strengths and Weaknesses" and so on. Apart from that I made them ask questions from my fields of interest such as Economics, Politics etc. Fortunately they also asked me a question on my work experience which I correctly answered. Also it is important to know your CV in and out. You should be courageous enough to not answer a question if you do know the answer. It is always better than doing random guess work.
SIBM Bengaluru
Ever since its inception in 1978, SYMBIOSIS has been synonymous with progress. The trend of progress has been continued by setting up of SIU's first campus outside Maharashtra at Bengaluru in 2008. SIBM Bengaluru is now one of the leading B-Schools of the country. The focus, now, is on matching global standards of management education. SIBMB instills a work culture which is unparalleled among various institutions. It provides a holistic approach to management which goes a long way in creating a dynamic identity. Vibrant student associations and committees complement the program with a number of activities involving institute-industry interaction.