An Author's Anecdote: IIM Alumnus' Journey As A Writer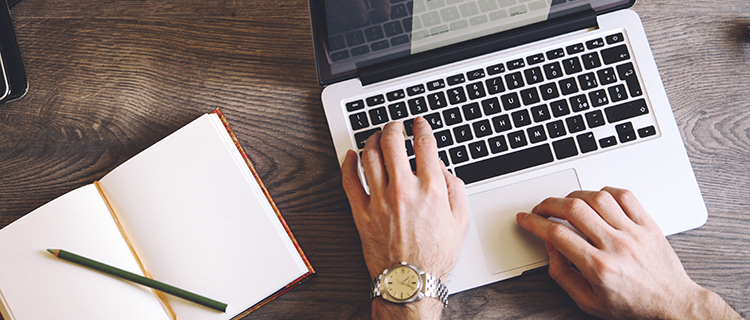 While daytime finds him donning the cap of a management professional, spending hours in the corporate on a daily basis, it is in the night, when the writer in him unleashes. In the relentless pursuit of a profession, it often happens that we fail to honour the commitment to those childhood dreams that we painted in the canvas of the mind. Ankit Jaiswal, the author of 'The Fragile Heart' and 'Hope v/s Hype' is not one of them. Stories, conversations and poetry have always fascinated him more than anything else. He released his first book 'The Fragile Heart', a young-age fiction, during his pre-MBA days and went on to launch his second book 'Hope v/s Hype', a contemporary political drama, during his IIMU days. A marketing enthusiast and an alumnus of IIM Udaipur, he holds a master's degree in management and currently juggling between his roles of manager and writer impeccably. Here is a candid interview with our esteemed alumnus and storyteller and find out what he has to say about his love for writing and his journey as a writer.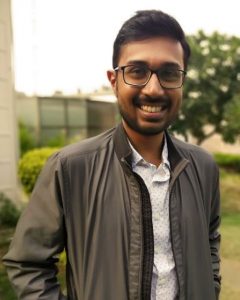 How it all started? When and how I started to write?
I would answer this question in two parts:
Firstly, I started writing poetry since my school days when I was in class 9. I vividly remember when I got to pen down my first lines of poetry but I've no idea how it happened. Maybe the introvert in me needed ways to articulate himself. The fascination to play with words had stuck with me since then.
Secondly, I never thought as a child I would get published one day. Yes, I wished that I could get my poetries to reach to a wider audience but there was no aspiration to become a writer. I considered myself way too impatient to ever write a novel. But today when I connect the dots, I see that this was always in the making. The desire for storytelling had been smouldering in me for some time when I finally decided to unleash it in 2012.
The idea behind the first book? How the journey has been since then?
2012 was one of the emotionally challenging phases of my life, and I made the best use of the time to make my debut as a writer. The construct of the story was more of a derivative of the experiences around my life, packaged in a fictitious plot.
The journey since then has been thrilling, to say the least. Writing has become my identity and I've since explored different ways to express myself. In the last 6 years, I've written dozens of poetries, two novels, a short story, a script for a short film, articles and micro-fiction. And every piece of writing has helped me evolve as a writer.
How did IIM Udaipur help you grow as a writer?
IIM Udaipur was one of the best things to happen in my life. I wanted to be a part of an institution where I just don't get the MBA Gyan but also a platform to boost my creativity. And I'm proud that I made the best decision of my life. I've had a fantastic time in IIMU and being an integral part of Potpourri – the Literary Club of IIMU was like a dream come true. The exposure to diverse subjects and the relationships which I have made on campus have nurtured me as a writer!
Plans forward. Sticking to writing novels or exploring something else.
I'm working on my third novel currently which I plan to release the next year. And I would continue to write novels as long as I have a conviction to tell stories which I feel would connect to the target audience.
And as I said, I don't just write novels. I keep writing a lot of poetries throughout. I recently performed in one of the popular poetry societies in Delhi. And I'm also exploring other mediums of writing – screenwriting is one such ambitious thing on my mind. I've got an idea for a script which I plan to take up after completing my next novel.
To Know More About Him and His Books:
Website Link: http://ankitjaiswal.me/
Book Link: https://amzn.to/2rnZjVb
Jeetesh Varshney
Jeetesh Varshney is currently a student of the PGP 2018-20 batch of IIM Udaipur and a member of the InsideIIM Student Team and representative of Placement Preparation Committee of IIMU. He has previously completed his Computer Engineering from Harcourt Butler Technological Institute, Kanpur and has work experience in software development. He is an avid reader and loves travelling and exploring new places and cultures. He is someone who learned a lot from InsideIIM while preparing for his management entrance exams and now writing stories on InsideIIM to share his experiences for the benefit of the future aspirants.