Ayushi Mukherjee's Internship Experience At L&T Realty – SIBM Bengaluru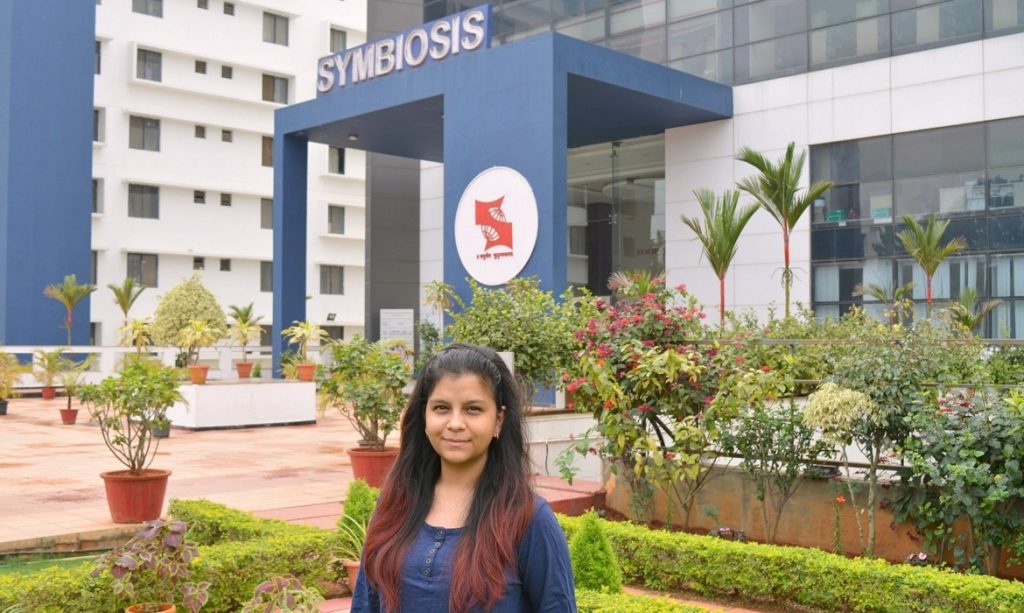 My internship began in Lonavla. Yes, you read that right – Lonavla! Larsen & Toubro has one of the most beautiful, well-equipped training centres – the 'Leadership Development Academy' in Lonavla, where we spent two and a half days learning about the organisation and understanding what was expected of us during our stint with L&T. Not only did we learn about the various industries that L&T operates in, we also got the opportunity to interact with the senior management of the company. Being a fresher, these sessions were of vital importance as they helped me gain a better sense of how a summer internship works.
After this, we were each allocated to different subsidiaries of L&T. Three other interns and I were assigned to L&T Realty, Mumbai, their real estate branch. On our first day, there we were introduced to the Division Heads of the HR department, the Head of Talent Acquisition, Learning & Development, Administration, and Performance Management. Each of them interacted with us and provided us with inputs as to how their department functions and what they expect of the interns. One very crucial thing I was learnt during this session, which ultimately guided my internship, was that an individual, be it an intern or the head of HR, will be appreciated and considered successful provided the work they do becomes a value addition to the company.
The next step was allocating us to different divisions within the Human Resource department of L&T Realty. For this, the Head of HR himself interviewed each of the interns and understood their goals and preferences for the internship. During the interview, I expressed my desire to work in Talent Acquisition and I was assigned the same. My mentor, the Head of Talent Acquisition, ensured I had enough work to do during the entire internship period. He provided guidance on how to go about the assignment but gave me enough freedom to explore my own ideas. The other members of the Talent Acquisition team were also extremely supportive, giving me inputs whenever I asked. Aside from my project, I also got to experience how talent acquisition is carried out in the extremely dynamic real estate industry!
L&T Realty's entire HR team remained involved with each intern's project irrespective of whether we were part of their subdivision or not. I hardly believe my internship would have been the experience it was, without the support of each member at L&T Realty. All the interns were treated as contributing members of the team, involving us in everything, right from meetings to inside jokes! My stay at L&T gave me my first glimpse into the corporate life that I strove to get acceptance in. I still miss the break-time conversations with my mentor about his thoughts on every topic under the sun, from human resources and the real estate industry to old Bollywood songs and singers! The internship at L&T Realty reaffirmed my belief that human resources is the vocation for me.
————
About the Author:
Meet Ayushi Mukherjee, a second-year student at SIBM Bengaluru. Hailing from the city of Mumbai, she completed her Bachelor's Degree in Psychology from Mithibai College and loves Industrial Psychology. She has lived in 6 different cities all over the country and hence considers the entire country as her home. Being an animal foster parent, a large chunk of her time is devoted to caring for not only her own pets but also other rescued strays from two animal welfare NGOs in Mumbai. After her second year, Ayushi will be joining Deloitte to work with their Organization in the Transformation & Talent Department.
SIBM Bengaluru
Ever since its inception in 1978, SYMBIOSIS has been synonymous with progress. The trend of progress has been continued by setting up of SIU's first campus outside Maharashtra at Bengaluru in 2008. SIBM Bengaluru is now one of the leading B-Schools of the country. The focus, now, is on matching global standards of management education. SIBMB instills a work culture which is unparalleled among various institutions. It provides a holistic approach to management which goes a long way in creating a dynamic identity. Vibrant student associations and committees complement the program with a number of activities involving institute-industry interaction.