The B-School POR – IIM Ranchi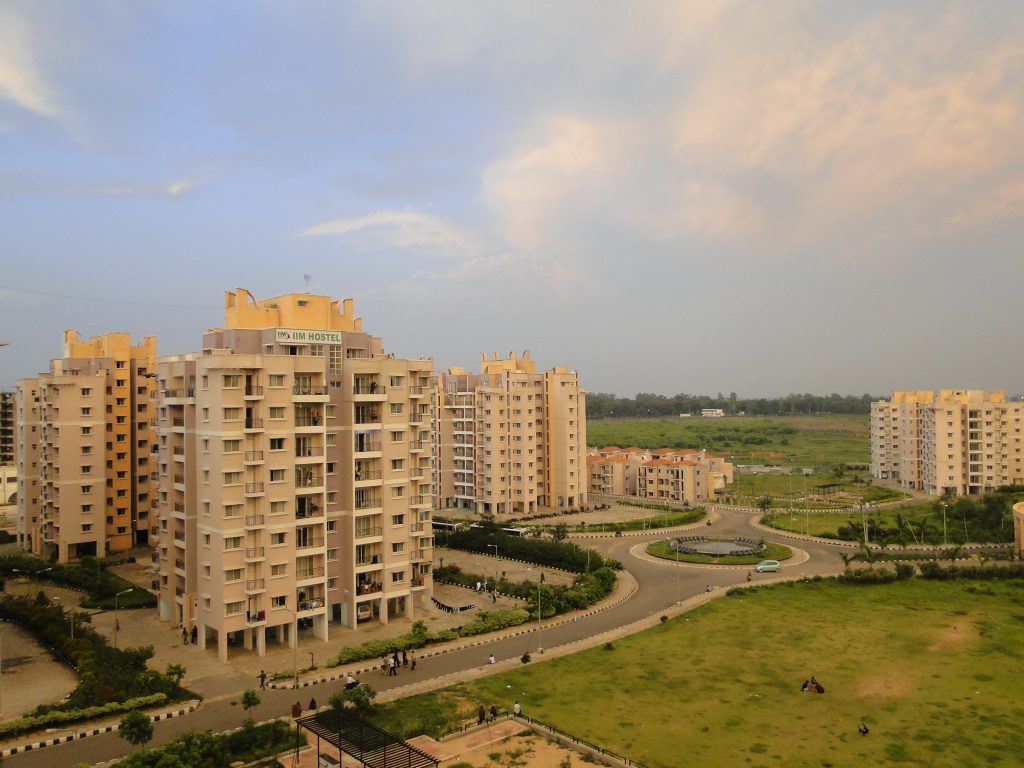 "Management can be taught very well inside a classroom, but it is learnt best outside of it."
It is the first few days into the meticulously thought-out induction programme of an IIM. You are sitting in an auditorium filled with people you will be spending the rest 2 years of your life with, all looking frantically at the elaborate pitches made by Senior Club Coordinators and Committee Executive Members, who are proudly displaying the laurels of their work in the past year and trying to attract the best talent to their mini-organisation. You sit there in awe as each pitch leaves you imagining yourself in that Club/Committee, you look at the qualities they need – crisis management, negotiation skills, people management, performing under high stress and the likes. While everything races though the screen, you think to yourself 'This is what I want to learn in my 2 years at an IIM'.
Fast forward, it has been nearly 6 months serving as an Executive Member of the Alumni and International Relations a.k.a. 'AIR' Committee of IIM Ranchi, and I can confidently say I have learnt a thing or two about management.
Halfway through my tenure, it is a good time for a mid-year review of everything this committee has taught me, and what you can expect out of a B-school Position of Responsibility.
In the interest of readers, I found it best to break it down into few popular management functions/concepts.
Event Management
AIR conducts the most happening events in IIM Ranchi. It begins with a banger of an all-night icebreaker party – Fresher's, followed by an elegant cocktail dinner to bring together alumni from the PGEXP batches and then it's time for emotional hugs and good-bye's with a rocking, albeit emotional, send-off to the senior batch with a farewell party. The financial year then kicks off with summer internships and before you know it, it is time for 'Confluence' – the annual alumni meets organised by City Chapter heads and AIR which is a perfect blend of 'dancing like you're 22' and having a sit-down fine-dine, meeting your old friends and making new ones from the IIMR fraternity.
So far, the team has successfully organised the PGEXP Meet, and is days away from pulling off the much-awaited Farewell Party for the batch of 2016-18.
Being in the core organising team of an event gives you immense exposure to all fields of management, all at once, and with no time to breathe. You are left juggling between obtaining corporate sponsorship, creating buzz for the event in your batch, handling finances, preparing delectable invitations and the toughest of all, negotiating with vendors as if it is your money at stake.
These high-pressure situations can really develop your negotiation skills. When instinct takes over, you automatically shed away your shyness and inhibitions, and fight to reduce that extra Rs.2,000 that the vendor is charging just because 'Aap log naye ho' or 'Aapke pehle jo the unhone bola agli baar badhayenge'. Dealing with such tricks of trade is something a true manager should know.
Sales
This derives mostly from the event management experience. Most of the sales you will learn is B2B, by approaching potential sponsors for the event and preparing customised proposal with marketing deliverables. This holds true for nearly all clubs and committees.
The first sponsorship pitch I made was hardly a minute long before I was interrupted. It was so bad that the sponsor felt I was reading out a proposal someone else made. I could not understand the requirement of the sponsor and being a novice, I did not even ask what they really needed.
Even though B2B stands for Business-to-Business, the talking need not be all business.
Over these 6 months, it has taken me about 30-40 proposals to become a little better than that anxious, shy young man. Few things I have learnt are – you have to listen at least twice as much as you talk, you need to work on building a sustainable long-term relation with everyone you talk to, and the biggest learning was to focus on the little things like sending a Thank You email, New Year greetings and occasional phone calls. These gestures go a long way in building long-term associations. Not to mention, the sense of satisfaction it gives you is immense; it is almost as if you are the Account Manager for your client.
Human Resource Management
This is one area with immense scope of learning in the coming few months!
It will not be long before the PGDM and PGDHRM Batch of 2018-20 will be joining us, and it will be our time to deliver those persuasive pitches! AIR has been known to conduct the most rigorous and engaging selection process (next to PlaceCom, certainly!)
It will be very interesting to carry out killer Employer Branding to invite the best talent, designing and improving the selection process and taking tough trade-off calls to find the next flag-bearers of AIR.
Culture and Diversity Management
By virtue of being in a b-school, I have already learnt a lot on how to manage diversity in a group. What I look forward to is hosting international students who come to IIM Ranchi as a part of Student Exchange Programme. The onus of making them feel like they too are in 'Home Away from Home' is on us!
There are numerous other learnings that I owe to this committee owing to the diverse functions it performs – Alumni Interaction Sessions, Student Exchange Programme and Alumni Mentorship Programme to name a few.
If I had a gun to my head to choose just one learning to take away, it would definitely be the skill of building personal relations. In a world where people are too busy to have a face-to-face and heart-to-heart conversation, it is one of the most differentiating skill that sets you apart from others.
P.S. Tight bear-hugs to my friends from IIM Ranchi and AIR colleagues – Kriti Shreya Singh and Keval Satra. We would be nowhere without your calmness and wise judgement!
Koustubh Ramakrishnan
Koustubh Ramakrishnan is a marketing enthusiast currently pursuing an MBA from Indian Institute of Management, Ranchi holding the post of Executive Member, Alumni and International Relations Committee. He has a B.Com in Marketing Management from St. Xavier's College Kolkata. He rarely misses any chance to get up on the stage and grab a mic. He also enjoy fidgeting with his phone, playing table tennis, listening to EDM and Coke Studio, and pretty much everything. His latest love seems to be content writing.