Baazigar – Week 8 : Bangalore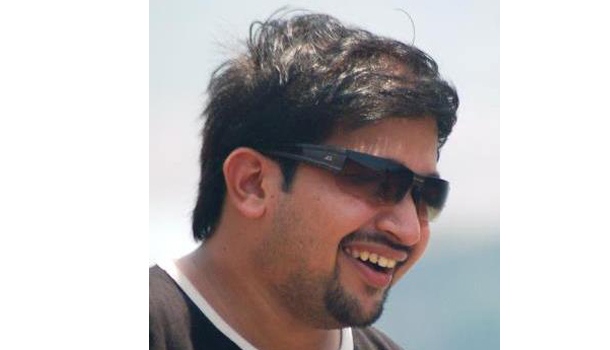 (For earlier posts on Kashmir, Amritsar, Mcleodgunj, Mussoorie,Delhi-Gurgaon, Mughal Sarai – Varanasi click here : Baazigar Series)
As I write from Bangalore right now, India is fast hurtling towards defeat in the 2nd test match in Bombay against England. The top order has been wiped off and Sachin Tendulkar has played not only his last innings on his home ground, but surely one of his last anywhere in the world. What's more, Rahul Dravid has found another aspect of cricket which he has learnt on the job and is getting better at with every passing hour. These last few days, he has come second only to Shane Warne in a rather star-studded commentary box as far as entertaining a discerning test audience is concerned. In what follows below, I will try and keep references to cricket to a minimum, but forgive me if I fail, for it's just been one of those weeks.
I have visited Bangalore a few times in the last few years – they were always short 2 to 3 day visits which meant I didn't do much apart from visiting MG Road eateries, Indiranagar pubs and put up at some good hotels in the vicinity. I believe that every great city has a character, a unique culture that makes it stand out among others and I felt my lack of exploration in my past visits prevented me from seeing that in Bangalore this far. But I am sure now that Bangalore doesn't have a distinct culture. But I am not disappointed, because its not the worst thing to happen to a young city if it has got the basics right. The culture will follow. Just as Pujara has got his basics right, the glory will follow. Also like Pujara, Bangalore's true test will be when the burden of expectations begins to wear it down.
We Gujaratis seem to think entrepreneurship is our exclusive skill set sometimes. Here every nook and corner reminds you that entrepreneurship does not run in someone's blood, it belongs to anybody who is bloody-minded enough.Bangalore recently made it to the list of the top start-up cities in the world – a list mostly dominated by US and Canada. It is a hot-bed of well-educated 20-somethings trying to eke out a career with technology and web related businesses mushrooming everywhere. And yet, there is an older, richer vein of entrepreneurship that runs through the city. There are chains and chains of eateries, pubs, stores, bakeries, video game parlors and stalls doing really well in serving the city. These are all indigenous to Bangalore. While MTR would stand at the very pinnacle of this, the gazillion Shanti Sagars, Iyengar bakeries, Corner Houses, Hot Chips, etc remind you that here is a city which supports enterprise and the will to take a risk.
Here is also a city that goes easy on the lungs. One might spend as much time stuck in a traffic jam as he does in a Bombay or a Delhi, but when you peer out of the bus window, the leafy roads that greet you, just makes the waiting a little less harrowing. The Cubbon Park is a massive park right in the heart of the city at St Marks road. It is open at all hours! Imagine a city that shuts down its bars at 11pm for fear of law and order troubles, keeps a massive park with so many hidden enclosures to conduct nefarious activities, close to so many pubs and offices, open all the time. Sitting on a bench in the park, as the evening draws near, sipping a cup of tea, when one hears the bells toll from the nearby St Mark's Cathedral, one knows that he is in a unique Indian city. What helps these evenings is that Bangalore is peculiarly more orange at sunset than most of its other mega-urban counterparts.
Fanboys are called so when they are willing to do foolish things in their love for a person or a thing. I am an unabashed Rahul Dravid fanboy. So I embarked upon a Rahul Dravid pilgrimage here in his hometown. I went to his Indiranagar home, his school – St Josephs Boys High school, his college – St Josephs College of Commerce and his real college – the Chinnaswamy Stadium. I went with no expectation – I was prepared for, at worst, being shooed away from all these places and, at best, being escorted by Rahul Dravid himself to all of them. And while the home and stadium yielded nothing, I found something interesting at his school and college. At his school, one of the teachers told me how they use his example in value education classes sometimes to explain the kind of behavior kids need to imbibe. She felt that being able to build a class around a relatable character helped build a realistic image for the kids to follow. The fact that it was an all boys' school meant that almost every kid there knew and followed him to various degrees – at least until recently when he retired.
The college was a different matter altogether. I didn't find much related to Dravid but I found some interesting conversations on the recent north-eastern students' exodus from Bangalore. While talking to a few students from the region there, I realized they had nothing against Bangalore as such for what happened. They said they were treated in a similar way across the country. What's more, they were sure even I would be treated with the same distrust in their own regions. They were hoping that as more people settle down in places where they didn't grow up, this problem would disappear. For if everybody is an outsider, no political party can claim to take up the cause of original inhabitants.
I also visited the rather unremarkable Art of Living ashram of Sri Sri Ravi Shankar and the picturesque Russell market in my time here. I stayed in three different areas over my seven days here which gave me a chance to look at the city from the viewpoint of a middle class family, a bunch of 20-something engineering grads and wealthy Muslims of the city.
The inspiration for my story came from a bookstore that I have often visited in my past journeys here and I have come to love deeply. The Blossoms book store onMG Roadis the kind of place that, if Uncle Scrooge was well-read rather than well-heeled, he would have been shown swimming here rather than in a vault-full of gold coins. The store is brimming with scores of books you may never find inIndia. In the last decade, it has seen first a rise and then a fall in its patronage as a sudden rekindling of interest in books inIndiaat the turn of the century was followed by creation of internet successes like Flipkart, again a product of this city, which killed the experience of buying a book from a book store. It also came from an interaction which narrated to me the LGBT movement in this city when the section 377 was amended in the Constitution. I think I have managed to do a good job of the first gay love story I have ever contemplated. It meant I had to travel to corners of my mind which I had hitherto never done. It made me question for the first time, what were the things in a man that would romantically attract me towards him.
Bangalore may not have a culture, but it sure has a distinct work ethic – that of a thorough professional – lunch times are never skipped, office hours are never exceeded, but the job is done thoroughly and wholeheartedly. Every person here works towards his definition of excellence with absolute commitment to sound logic, hard work and understated efficiency– a Bangalore that Rahul Dravid showed off to the world everyday of his career.
Off to Pondicherry now, where I will encounter two cultures co-existing that I know zilch about. And yes, the journey and the writing are both getting tougher by the day.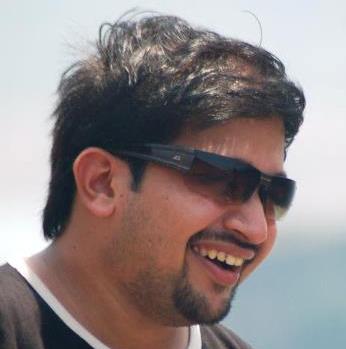 (Kunj Sanghvi will be writing about his experiences in each new city every week on InsideIIM.com. At various junctures on this trip, he'll be found working over cups of coffee in coffee shops across the country. He'd love to meet, talk, discuss with anyone who'd care to meet him; just to know the city and its people better. Follow him on twitter here – @kunjsanghvi. He blogs here.
About Kunj – Kunj Sanghvi is a B.Com graduate from Narsee Monjee College of Commerce and Economics and MBA from Mudra Institute of Communications, Ahmedabad(MICA). Prior to plunging into this adventure he was a Senior Manager at Hindustan Times. He has also worked with whatsonIndia.com in the past. )
You may be interested in :
Results of the InsideIIM Recruitment Survey 2012