Bajaj – A Paradigm Shift!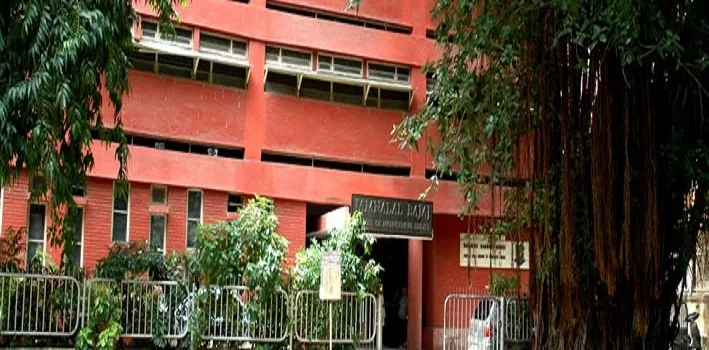 I was extremely nervous on my first day of college as I had taken late admission.  I got a call from the class representative that we have a placecomm event and you should be here by 9:00 am. It was nearly impossible as I live an hour away and still had to get ready. He went over the bajaj formals rule such as white shirt, black pants, tie, and watch.  I had to go down and buy a watch since mine wasn't bajaj approved. I reached a bit late and the session had already started. I looked inside the classroom, there were many students talking amongst themselves. I went to the back, and started speaking to the students next to me on how JBIMS works. One after one they were guiding me on the dos and don'ts.
As the session ended we had a long break around almost four hours till the next lecture. Most of the students went back home or to their hostel. I decided to sit in the library. The student next to me was working on his CV as summer placements were approaching. He told me a company's deadline is today, you should fill it. I looked at the time and said that I have a lecture in an hour. I ended up bunking my first lecture that day to make my CV. I sat in the library for almost three hours but was worth it. Entering Jamnalal Bajaj has changed my life completely. It brings out that management quality that is needed. How to be punctual, how to make a presentation and most of time utilization. I would like to thank JBIMS for giving me this opportunity and letting me shine. These two years may be the hardest road but will bring the best out of it.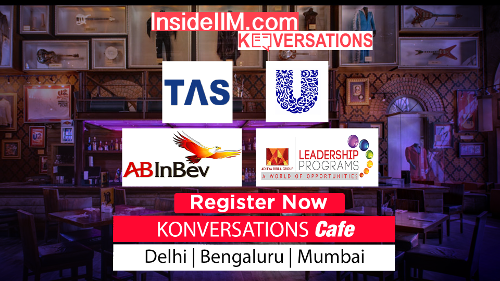 Which ABG Company would you want to work for and why?
Aditya Birla group is one of the largest groups in the Asia pacific area. It was Topped the Nielsen's Corporate Image Monitor 2014-15 and emerged as the number one corporate (Best in Class) for the 3rd consecutive year. Aditya Birla Financial Services (ABFSG) is an umbrella brand for all the financial service businesses of the Group. ABFSG enjoys the trust of over 5.5 million customers, manages assets worth over Rs.85,000 crore and prides itself on its talent pool of over 16,500 committed employees. It has a presence in more than 500 cities in India through 1,780 branches and over 200,000 channel partners. With over Rs.6,500 crore in revenues, ABFSG has emerged as a significant non-bank player. I want to join Aditya birla group as I know it will give me a platform to perform and contribute to the organization.
JBIMS Placement Committee
JBIMS was established in 1965 by the University of Mumbai in collaboration with the Stanford Graduate School of Business. JBIMS is considered to be unique in management education as it is firmly rooted in the local soil and capable of articulating the Indian ethos. In the contemporary era, when globalization and liberalization are the buzz words, the institute has (without disturbing the said roots) ordered itself to meet the emerging challenges, sentiments and opportunities that are coming with the new economic order.