Bajaj – A Walk To Remember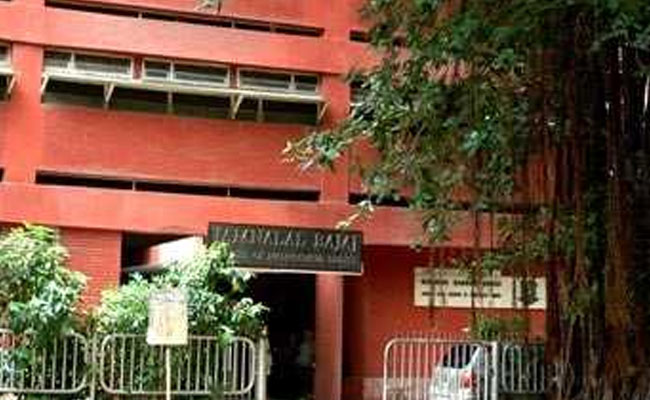 A walk to JBIMS has always been a walk to remember. I still remember the walk I had on the first day, clad in the professional raiment, apprehensive on what was to come. And when I look back, I can't believe what a transformation it has been since then. It all begins from that simple realization. We all come into Bajaj with our different experiences and plethora of different dreams. One thing which I realised on the first day itself was that JB is a platform for honing your skills and make yourself ready for the outside corporate world. There hasn't been a single day when I haven't added any value to what this emphatic place has endowed me with already. From a faculty that constitutes stalwarts from the industry to the corporate presentations and guest lectures, Jamnalal Bajaj Institute of management studies is a place which closely emulates the professional realm.
We are made to compete, we are made to liaison and we are made to strategize. We've had endless assignments and countless break cups of "cutting-chai" downside the road whenever we would get free time between the lectures. We've also had countless presentations and even a number of inadvertent examinations. Surprisingly though, neither of us at any given time has felt exhausted.
However, I would confess one thing that the long duration of lectures sometimes does give a feeling of boredom. The college has always inculcated one thing that is "Getting out of your Comfort Zone". It also teaches that hunger and sleep are elastic in nature and can be managed. The professors who come and teach over here, most of them do not teach anywhere else in the country. Every hour that they spend with us is worth millions. But they come to teach us because they respect Jamnalal Bajaj Institute of Management Studies and wish to give back to the college in some or the other way. The alumni base that JBIMS has is unrivalled and the amount of expertise that the faculty bring into the class is unmatched.
As members of various committees and Clubs, we all establish in ourselves the ways to run our respective clubs or committees, like we would run someday which we so fondly call Strategic Business Units. (Well, hopefully at least!). This Red Building has helped me unlock a part of me which I never knew of.  That is the reason I can say that if it's MBA, then it is at JBIMS!
Talking about the Aditya Birla Group Company in which I would like to work, I think for me it's Idea Cellular Limited. Currently, India is the 2nd largest telecommunication market and has the 3rd highest number of internet users in the world. Out of this major chunk is of wireless subscribers. Hence Telecom industry has a great potential to grow and which in turn will provide me with an opportunity to work with an industry which is growing rapidly over the years and would also help to broaden my horizon and hone my managerial skills by working in a highly competitive and demanding industry.
JBIMS Placement Committee
JBIMS was established in 1965 by the University of Mumbai in collaboration with the Stanford Graduate School of Business. JBIMS is considered to be unique in management education as it is firmly rooted in the local soil and capable of articulating the Indian ethos. In the contemporary era, when globalization and liberalization are the buzz words, the institute has (without disturbing the said roots) ordered itself to meet the emerging challenges, sentiments and opportunities that are coming with the new economic order.