Balance Sheets To Branding – My Journey Through Functions – SDA Bocconi Asia Center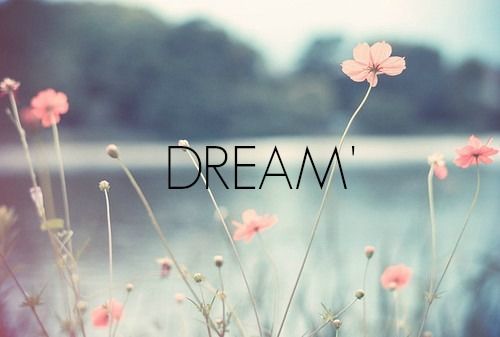 And there I stood, an amateur commerce graduate, who didn't know what to do next for her career. Having also cleared the Intermediate level of Chartered Accountancy course during my graduation, made things only more ambiguous. Because I did not see myself doing that desk job, I was sure that at least a career in Finance was not something that I was behind for.
Through my graduation years, I realized that the subjects like Marketing, advertising, CRM appealed to me more. The skills of analyzing consumer behaviour, persuading people and aligning them with my thoughts, have always been my favourite part! Looking at the billboards, hoardings, and advertisements on streets – I used to be curious about the thoughts that the company would be putting up behind all that.
That rung the bell and a dream were formed. A career in Marketing! Along with marketing, understanding the business was equally important; and hence the decision of changing completely from a commerce and finance background to becoming an aspiring marketer and thus pursuing MBA.
Before I could actually start with my MBA journey, I decided to take up an Internship and was fortunate enough to have my first ever Business development internship with PaperBoat (Hector Beverages Pvt. Ltd.) – My Favourite Brand. Little did I know that this internship would change my thinking process towards consumer goods, leaving me even more excited for my marketing career ahead.
After the internship for 4 months, I joined Post Graduate Program in Business at SDA Bocconi Asia Center. Being a fresher and a complete amateur for the career I wished for at the end this 2 years, a pressure built up of how would I make myself stand out from the many batchmates who had prior experience and wished for the same end goal as mine.
As anyone would do and advise, I started taking up online courses from edx.org so that I could understand the basics and thus build upon my foundation first. Soon realized that having practical and first-hand experience on the concepts was even more important. Hence, took up 2 live projects in Market Research and Business development field with Hindustan Unilever Limited and Shiksha.comrespectively. Later, took up a digital marketing Internship with Christiani Sharpline Technical Training Pvt. Ltd during the months August and September 2017.
Having thus understood the importance of digital marketing and the demand for its skill sets in the industry right now decided to pursue PG in Digital Marketing from MICA, Ahmedabad and will be finishing it soon. At the start of January 2018 – I was again fortunate enough to secure an internship with The Souled Store, as a business development intern for 2 months.
All these internships, live projects and the courses that I took up, really has made me more equipped with marketing knowledge, on field experience, skill sets and a more confident myself. Today, I stand at a much better position from where I was last year at the same time and consider myself equal to my batch mates.
All this helped me ace the interview with The Label Life.com, where I worked as a Marketing Intern as a part of the Summer Internship Program from college. And recently, I have started with the Marketing Industry Creds certification in the Brand building at Kraftshala, where I get to work on a Live project with Taco Bell and also Marketing and Branding learnings for the buddy brand of my choice –H&M.
I am really grateful to SDA Bocconi Asia Center, for making me the person I am today, helping me do things and take up opportunities by, to and for myself. Except for being a great B-school, this institution teaches an individual patience, multi-tasking, handling curriculum and personal growth simultaneously and to always keep striving and working towards one's dreams and carrying a beautiful smile at the end of the day! And through whatever I have achieved in the past year, this B-school has also helped me clearly understand and decide a specific path for my career- Retail and Brand Management.
Going back down the memory lane, I really sit back sometimes and think to myself of the same time last year, where I was completely unaware and ambiguous about my career, to now, where I am very sure of the path I wish to go for with ahead. I am really proud of the fact that every step and decision taken by me, has worked out in my favour always and has proved right.
Advise to Juniors and Freshers:
Be out there. Grab every opportunity possible. Focus on your strengths. Have a plan. Build on yourself. Do whatever interest you. Be creative. Have a taste and learning in every field that domain has to offer for. Stand out in whatever you do. Build on your skill sets. Work for your dream role. Know where you lack. Be open of your shortcomings. Strive for what you believe. Keep Reading. Be happy with your work.
Which Aditya Birla Company I would like to work for:
Giving in to my learnings and experience gained over the first year of my MBA in Marketing with industries such as FMCG and Retail, Aditya Birla Fashion and Retail Ltd. has been my dream company to work for ever since. It is one of the most loved large format fashion retailers in India, I am sure it would prove as the right platform for me to outperform and channel the skills gained over the year. From the diverse portfolio of the companies it has, Van Heusen, Allen Solly and Pantaloons – stand as my favorites. If ever given a chance, it will be my privilege and honor to work for ABRFL, like who wouldn't want to?
Sanjana Nakod
PGPB 2017-2019