Ballroom Dance And Dine With Shiamak Davar Group At SPJIMR, Mumbai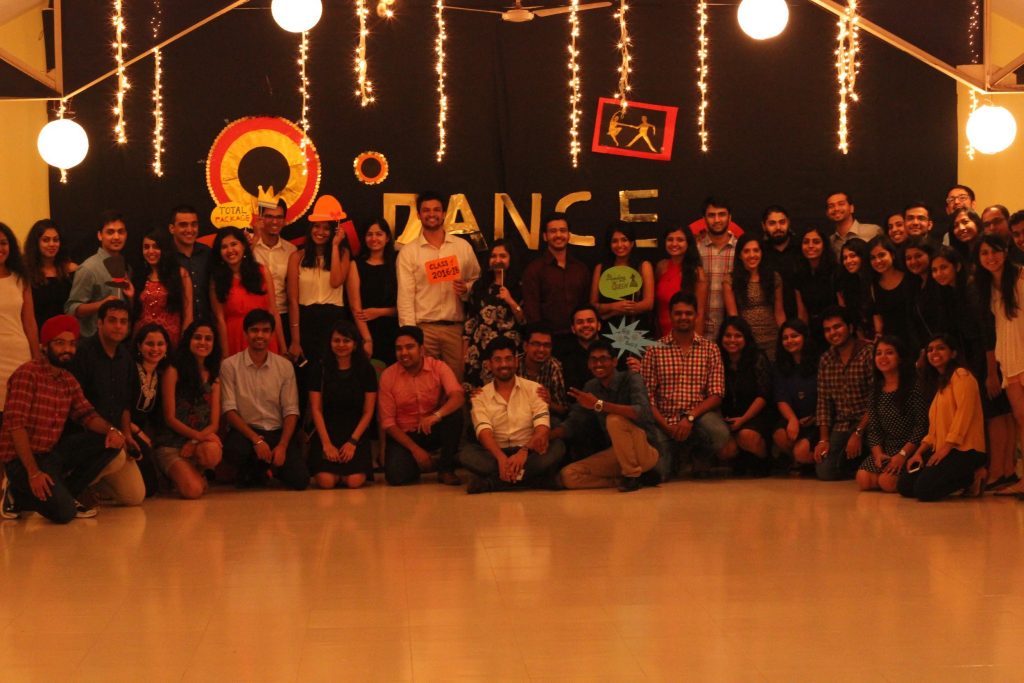 "You've got to dance like there's nobody watching,
Love like you'll never be hurt,
Sing like there's nobody listening,
And live like it's heaven on earth."
― William W. Purkey
Every B-School has the same story, the plight of sleepless nights, submissions, competitions and every possible quiz to keep you busy. Amidst this pressure, students of SPJIMR organized a dance workshop by Shiamak Davar Group to keep up the spirit of fun and learning.
Ballroom dance and dine event was completely a student initiative organized on 2nd October with the sole objective of establishing synergies across programs at SPJIMR. Collaborating a myriad of talent pool across PGPM, PGDM, GMP, FMB and PGEMP, this initiative was a fun way of networking and getting acquainted with the present family of SPJIMR. An initiative to acquaint ourselves with western corporate culture and a platform to network with people across programs by the ADPIC committee was undertaken with the belief that one can learn from anyone and everyone. There was a lot of buzz around the corner and students and faculty were keenly looking forward to it.
Dancing keeps our mind active, because as we learn new patterns and new methods, it is forcing our brain to exercise and move around. But will it achieve the objective of establishing synergies across programs? There was a lot of effort put into the event from taking permissions to stretching out the budget, from endless negotiations to sleepless nights of discovering your creative side.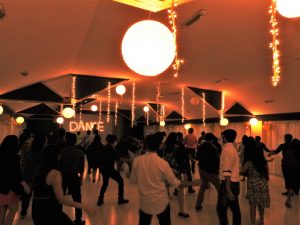 Though there were a lot of apprehensions initially but keeping the undying spirit, all the members of the committee were able to pull through. The event was conducted on 2nd October !! Yes, it was a public holiday but that was the only date when we had maximum people across programs on campus. The event was organized in two slots with humongous participation from students, staff and the faculty. There were 108 participants with a mix of people across all programs. With gleaming lamps lighting up the evening, the day started at 4:30pm. It was fascinating to see all the couples dressed up in their best attire, with an aura of party mood around. A photo booth around the corner with various props added the element of excitement to get clicked. The event started with an ice breaker dance to warm up the participants followed by Rock and Roll and Jive. Last but not the least, chit-chat over Mexican and Italian dinner, it was an evening full of fun and frolic.
This event happened for the first time in the history of SPJIMR and was not merely a tool to learn dance but also giving everyone a platform to connect, learn and contribute. The event was a huge success and was highly lauded by all. A moment to take a break from studies and dance to the hidden language of soul, taking out time from mundane lectures to healthy and fun conversations over tea where you learn from real life experiences of people, a time to take a deep breath and forget all the worries in life. The days have passed, the fun part is over but it brings a big smile on my face when I see emerging friendships across programs after the event. The larger objective is achieved.
————
About the Author: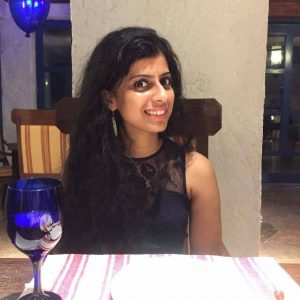 Prachi Agrawal is a current student at SPJIMR, Mumbai.