Uncategorized
Bangalore – The City That Introduced Me to Myself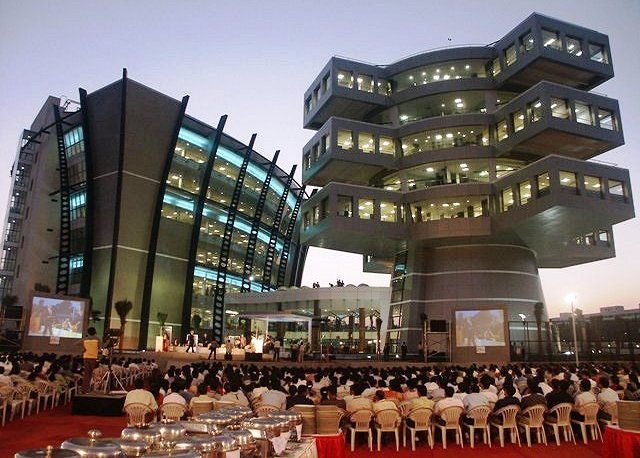 Most of us have experiences of moving cities owing to various reasons, say a change of location for a parent, a sudden desire to change your school or just a move to a college in a different city; probably a constant flux of people is what the right definition of a city is. This concept hit me square in the face some time back when I moved cities for my summer internship. The city that I embraced this time is 'Bangalore'.
Well, my more academically inclined readers might want to know about the history, the famous places, how the city got its name, its latitudinal and longitudinal location and so on. But I will disappoint them here. I am going to talk simply about the city as I saw with my own two tiny eyes and the people that I met, not in my office but outside of my office.
Amazing greenery
While going from the airport to the heart of the city, I was astounded by its greenery. It was green all over with shrubbery cut in style on both sides of the road. I could realise that the city is not made on flat land since the vehicle went through a lot of ups and downs on the road while traversing the distance. As soon as I entered the city, the first thing that struck me was that most boards were in the local language (Kannada). Although I could not make any sense of it, it reminded me of the fact that I have come to the home of another great language of my motherland.
Flowers and Rangolis – mixing the traditional with the modern
As I settled into my work and my daily routine, I noticed a lot of interesting things that I had never really seen before. The first were the flowers in the hair of most ladies. Although it is a well-known fact that South Indian ladies tend to fashion their hair with flowers every day, I had never seen ladies doing so at a mass scale…and I could never have known how only a few flowers could make one's hair look so graceful. The contrast of the yellow, orange and/or white flowers with jet black hair (that most Indian women have) looks so lovely that I even harbored a dream of putting similar flowers in my hair. But my dream was shattered as soon as I realised that my recently acquired short hair are highly unsuitable for the flowers L but never mind, at least I get to appreciate the simplicity and the Indian-ness of this tradition.
Another custom that has long been forgotten and that delighted my eyes was the tradition of making rangolis. Although in most communities, it is considered auspicious to make a rangoli at one's doorstep, most of us have forgotten this in the rush of our fast lives. But here, in the heart of this megalopolis, I see ladies and sometimes young girls making simple and sober rangolis at their doorsteps. Though the girls consider it only a fun activity, the dedication that the ladies have towards this tradition, becomes evident to me every time I see an extremely old lady who is unable to sit on the ground, make a rangoli by bending down at the waist while still standing. It reminds me of those Diwalis that I had spent at home making rangolis, although once in a year, they were memorable times.
Building your confidence, one step at a time
The last thing that I have seen is my own growing wings. Yes; my own growing confidence in living alone. A year back when I moved out of my home for the first time to do my MBA, the idea of living so far away from my parents, in a totally unfamiliar city, where I don't know anyone was inconceivable. But now, I see myself accepting the city as the city is accepting me with every passing day. Now I know the shortest way to my PG from my office; hopefully I can traverse that without getting lost now.  I also know a few good places to eat and am in the process of discovering more. I discovered a second hand book seller on one of my maiden visits to a nearby market and I hope to find more.
I hope that by the time my two months here are over, the tentative smiles that people in the neighborhood give me, become more pronounced and certain. I hope that I will make more friends and learn at least a few words in Kannada so that when I go back to Delhi or Jamshedpur, I have something to show that I have lived in a city that has accepted and whom I have accepted as my own, a city that will no longer seem to be an unknown entity…I don't know if my MBA taught me how to deal with new environment and people but the time I have spent in Bangalore surely has; and it has also taught me that being the strong, independent woman who can fend for herself in any environment that I always wanted to be, is after all, not so difficult.
– The Author is an MBA student from one of the top ten B schools in India. Views expressed are personal.