Battle 4 – JBIMS v/s MDI Gurgaon – There is little value add from classroom learning at Bschools in India (AGAINST)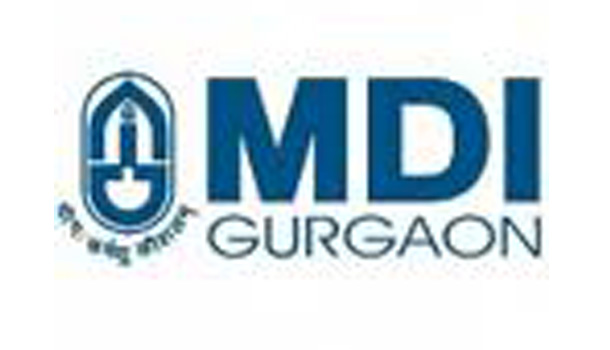 The Great Indian BSchool Debate – Battle 4
JBIMS and MDI Gurgaon face off in the fourth battle of The Great Indian B School Debate. Comments will be enabled at 13:00:00 IST after the CounterPunch is uploaded
(Read here for Battle 1: IIM Lucknow vs FMS Delhi)
(Read here for Battle 2: IIM Ahmedabad vs IIM Bangalore)
(Read here for Battle 3: IIM Indore vs IIM Kozhikode)
Please note that the arguments put forward below cannot be ascribed as the participants' individual opinions. All arguments put forward are only for the purpose of this debate competition.
There is little value add from classroom learning at Bschools in India
AGAINST the motion: MDI Gurgaon                      (Read JBIMS' argument FOR the motion)
The general perception among B school students in India, sadly, is that there is little value addition from class room learning. We believe that this perception exists because of the common tendency of B school students to ascribe tangibility or a monetary value to benefits. As is always the case, it is far more challenging to evaluate the intangible benefits that class room learning provides. Our argument is that class room learning can provide both tangible benefits and intangible ones. To bolster our arguments we will first state some of the underlying assumptions that we have made on reasonable grounds.
Majority of the B school students in India have either less than 3 years of work experience or no work experience at all.
Of those who have work experience, a significant number have so, in the IT industry
Engineers have the largest representation
Tangible benefits:
We would now like to analyse the implications of these assumptions. Let's consider the impact of classroom learning on employability of students. Since, most job profiles offered by recruiting companies at B schools are in the domain of marketing or finance; in conjunction with our assumptions, we can infer that there are a significant number of students who have had little exposure to either of the domains. It is class room learning then that contributes significantly to how a student is able to perform in interviews. We could view this with respect to both the summer internship recruitment process and the final placement process that is common to all B-schools in India. For the summer internship interview, students are frequently quizzed on the 4 P's for marketing profiles and on Management Accounting, Microeconomics and Macroeconomics for finance profiles. In the final placement process, a student's choice of elective subjects is often a point of discussion, indicating the importance recruiters attribute to class learning.
Intangible benefits:
B-school lectures are quite different from those in graduation courses. Case based learning methodology perfected by Harvard and adopted by B-Schools around the world help the participants put on the shoes of CEOs and Executives under pressure. Such learning which is designed to simulate the realities of business without losing the academic principles that drive them cannot be had in a non classroom environment. Even proponents of experiential learning would agree that a student of business would learn more by playing Tony Hayward in a case in class than wreck a small oil refinery to learn about disaster management! Practical experience can be a great teacher but in a world which needs leaders with all-round abilities, primed and ready for battle in a variety of situations, practical learning would simply fail to achieve the desired outcome in a consistent manner within a set time limit.
The greatest asset that the classroom provides the students with is the experience and wisdom of the professor especially when he/she has enviable industry experience making some of them subject matter experts in their own right. The student now gets access to practical experience that spans a multitude of tumultuous business cycles and government policy swings. The professor can be that window to the inner workings of corporations that an individual would otherwise not have access to. This facet of B-School classroom learning is especially important in the Indian context given the lack of adequate published literature and transparency in corporations, which effectively manage to shroud any valuable management lessons from the seeker.
Diversity of participants that one encounters in a typical B-School is an eye-opener in itself. While any large metropolis in India can boast of comparable diversity, it is important to note that these members of society do not play any role in helping one learn management. On the other hand, imagine a B-School classroom marked by the presence of people with strong opinions of politics, economic policy, ethics and decision-making based on their upbringing and experiences drawn from the time that they have spent living and absorbing the culture of the places that they grew up in. In an era of globalization, a future business leader must learn to appreciate differences that may not necessarily be resolvable. While most classrooms may not provide a 'global mix' of participants, peers drawn from our own diverse and blessed land would do a world of good.
Family owned businesses have long been considered as the shining examples of knowledge passed down from generation to generation by recruiting the next generation early in the business and then blooding them through the roles in the company like they were taught by their fathers and their fathers before them. However, more recently B-Schools have realized the need for a leader with an MBA degree to help them navigate hitherto unchartered territory. In line with this need, leading B-Schools such as Columbia Business School and IMD have begun to offer MBAs focussed on running family owned businesses. Closer home SPJIMR has also begun to offer a similar course in recognition of a need for business leaders with the necessary grounding in theory.
By the laws of economics, an industry can flourish only as long as there is demand. Just like the way market forces determine the prices of goods, it is the Invisible Hand that determines dynamics between B-schools, students and businesses. If class rooms did not add any value to any of them, there would have been no demand from corporations for B-School grads which in turn would have meant fewer admissions each year and a gradual decline into oblivion. However, these halls of learning continue to flourish and provide the world with leaders of vision and substance.
Education is about taking what you want to take from it.
– Shanmigasundaram Muthu and Rohan Arcot (MDI Gurgaon)
 Counterpunch
We do not believe that classroom training should be scrapped entirely from management education. Nor should it take up most of the management student's time. There is no doubt that there is value addition in a classroom, but there is much more value addition in an education which focuses largely on experiential learning.
Our opponents have said "It is class room learning that contributes significantly to how a student is able to perform in interviews". It is true that in India most management students have either insufficient or irrelevant work experience. But our opponents have looked at a short term gain here- getting placements. The purpose of management education is to prepare the student for the challenges of the business world and not to merely fetch him a placement. In fact, considering the lack of work experience, students in India should be exposed to more hands-on training- using various tools and techniques we have previously suggested- alongside the classroom training. The 4Ps our opponents talk about are in fact best learnt when a student decides to work on a product's marketing tactics! Today companies look for both knowledge and thinking process, the latter trait developing only through practice.
The case study approach is indeed a powerful tool, but a poor simulator of reality; a computer programme can be a much better simulator. Many people may question the costs involved, but considering that the best management institutes in India charge exorbitant fees, it will not be difficult for them to procure a business simulation programme. That way students can learn the challenges involved in various situations ranging from New Product Introduction to Disaster Management. With Finance students aiming to be the best on the trading floor, a simulator will be the best training they can ask for.
In India, most successful businessmen are Marwaris and Gujaratis, coming from families in which generations have been traders and manufacturers. Their success comes from two main factors- middle class values and experience. Each generation gives the succeeding generation a wealth of knowledge gained from the many experiences of doing business. The MBAs for family owned businesses our opponents focussed on in fact respect the business experience of families. In the course by SPJIMR, the example put forth by our opponents, the participant to learn at the institute for one week per month and gain hands-on business experience for the remaining three weeks of the month [1].  Our opponents have suggested that practical experience will fail to produce leaders with all-round abilities. We refute this by pointing out that great leaders need character. Character is developed when one has struggled, seen defeat and victory, lost something to win something. Leaders also need knowledge, but all that knowledge is of no use if the leader doesn't have the pluck to hold everything together and make a decision. In fact entrepreneurs like Dhirubhai Ambani and Anil Agrawal have succeeded despite their lack of management education only because they had grit.
Our opponents have mentioned the value addition by professors and peer-learning in classrooms. We support such value addition, but see it in a different light. Management professors despite their doctorates and commendable work experience continue to do research projects. They believe the experience will only add to their knowledge and keep them up-to-date with modern management practices. A professor does offer pearls of wisdom in the classroom, but we will only understand the professor's lessons better when we apply them. The professor's knowledge does stimulate the student's mind, but the clarity and understanding develop only when we find ourselves implementing this knowledge in a difficult situation. Research projects and live projects with companies have become important in management education because the student is expected to apply his business skills during the MBA itself. Working on such projects leads to meeting remarkable people one wouldn't generally meet- people ranging from power brand managers to social entrepreneurs and even a common factory manager who has ideas about improving lead times. Peer learning is also highly valued in management education, but it doesn't happen in classrooms; it happens in less controlled environments when students are participating in competitions, discussing the news or just arguing over conceptual understanding.
Our opponents have rightly pointed out that the demand for management students is on a rise. But they have incorrectly said that this justifies classroom training. Mr K. Ramkumar of ICICI has said "It takes us two years train the best and the brightest students, even from the top b-schools, to be eligible to be called a manager" According to him, the reason is the B-school focus on "theoretical excellence" [2]. Today companies are looking for people with relevant practical experience because such people add more value to the company while bringing down the costs of training for the company. The B-schools with the curriculums to provide such students will be preferred by companies. In fact, the gradual decline of B-schools into oblivion my opponents are concerned about hasn't happened simply because B-schools have already started revising their curriculums in order to match the requirements of the demand. The notion that companies look beyond classroom training is validated by the fact companies are organizing competitions for management students across the country with the prize being a PPO/PPI. Such competitions require a student to go out, understand consumer behaviour, market offerings and offering an M-plan or even analyse a company inside out to recommend a "Buy", "Sell" or "Hold", thus putting the student in situations a manager goes through every day.
Management students need more than theory today. They need an open mind, a confident outlook towards problem solving and above all an attitude which is wailing to tackle any obstacle thrown in their direction. Classrooms can teach you frameworks, but they cannot teach you attitude or outlook. Companies are looking for people who can ideate. Ideation comes from an amalgamation of classroom training and hands-on experience. Hence B-schools have quite rightly started looking beyond coursework to educate their students.
Bibliography(Counterpunch):
http://www.spjimr.org/pgfmb/index.asp
http://www.managementjuice.com/3811/it-takes-two-years-of-training-for-mba-graduates-to-truly-be-called-managers-k-ramkumar-of-icici-bank